JAS1125

(Online)

Administrator
Posts: 983
Joined: Sun Feb 17, 2013 11:00 pm
Thanks to Ocean, I was lucky enough to win this very nice Deep Blue.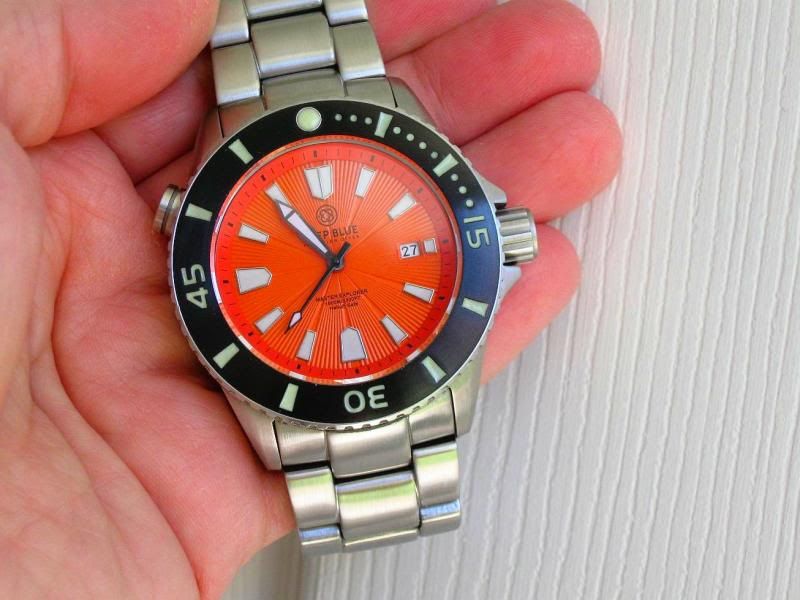 Obligatory wrist shots......surprised to find that it's not a bad fit at all on my skinny wrists.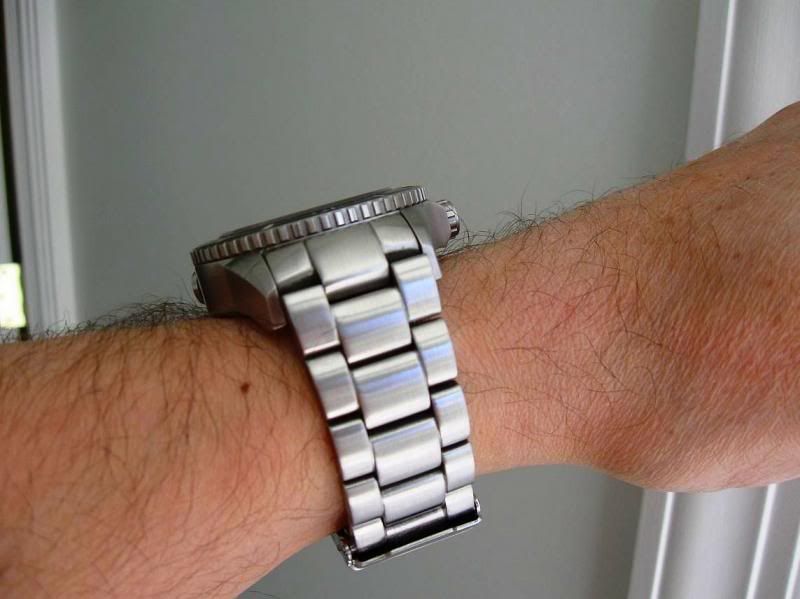 I also didn't realize this is the new Miyota 9015 movement...something I've been meaning to try.
Very smooth movement and pretty accurate.....I'm not a huge stickler for accuracy but it's been spot on with an atomic Casio. Very good power reserve as well.
46mm case with a 24mm bracelet with SEL.....no sharp edges and if it's meant to be a tool diver, I'd say it succeeds. No lume shot but the bezel has lume as well as the dial.
Parting shot....
Thanks again for a great karma!