Founding Member
Posts: 1078
Joined: Sun Apr 01, 2012 10:00 pm
The throwback, diver-inspired style launches this week.
By Jonathan Evans
May 15, 2019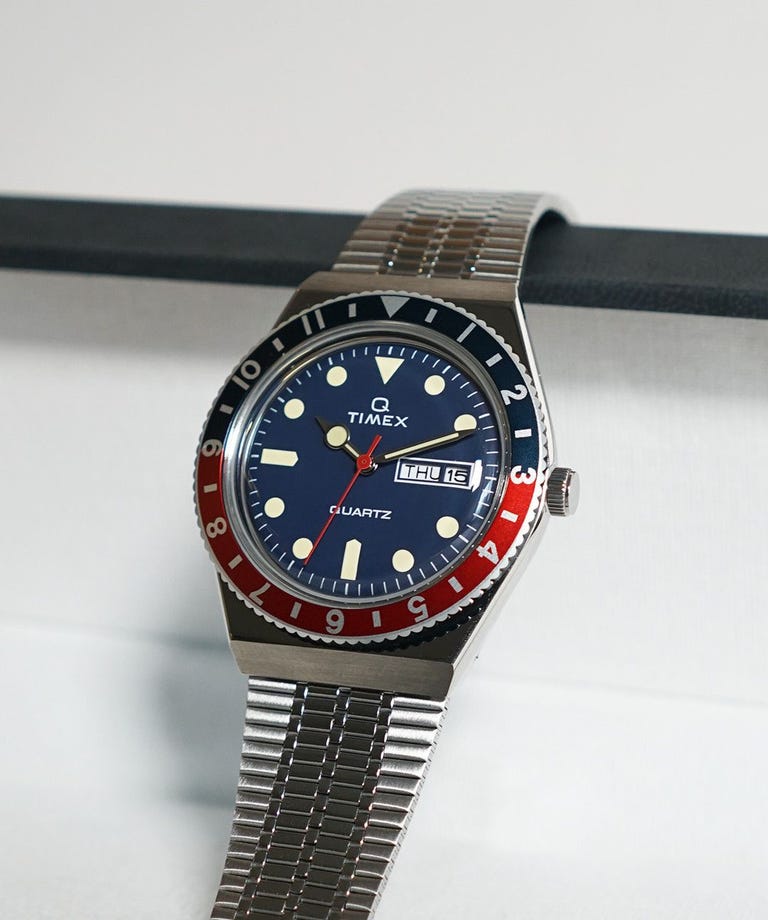 Timex was founded way back in 1854, which means the brand has a whole lot of history to work with. And for the past couple of years, the Connecticut-based company has been pushing hard to show watch fans just how valuable those extensive archives can be, reissuing classic timepieces and letting vintage designs inspire new ones.
READ MORE
https://www.esquire.com/style/mens-accessories/a27478452/timex-q-watch-review/