Moderator
Posts: 1242
Joined: Sun Jul 08, 2012 10:00 pm
The Wind Sporty is a free Chinese made, off the shelf watch that I received when I purchased a Citizen Orca. I've been wearing it to work and noticing the positive aspects and tried to capture them with a cheap cell phone camera.
Strap is actually very comfy as it molds to your wrist, great for physical work when you don't want to damage a good watch.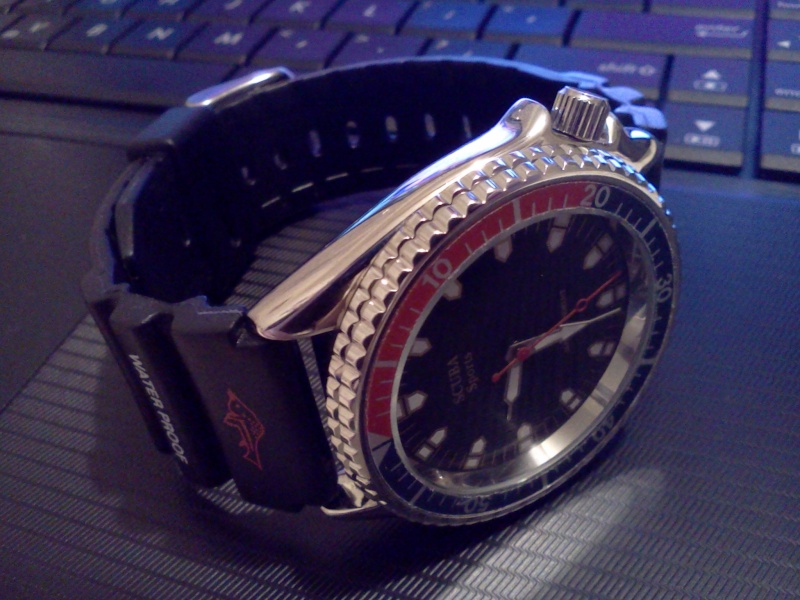 Dial is black with a cool copper-tone sunray shimmer.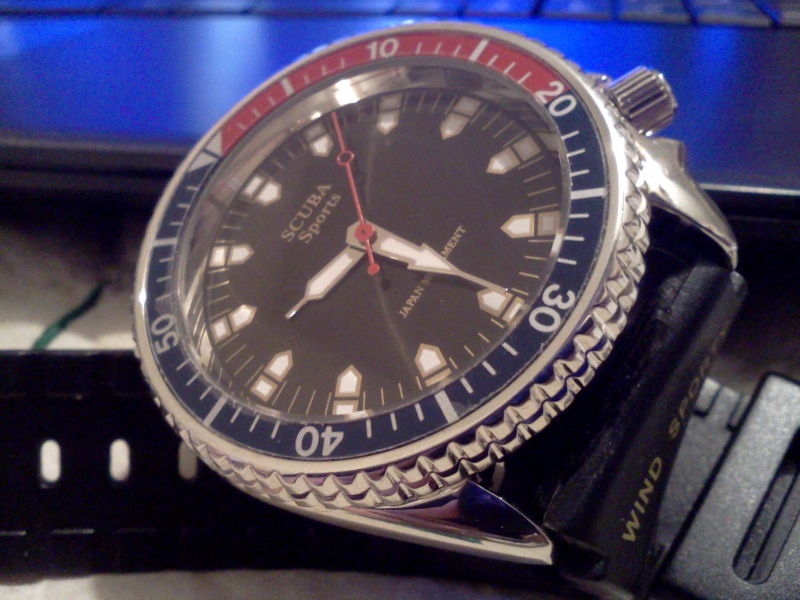 Hour indices are outlined in gold-colored something or other, I've liked that look in the Tudor BB and like it here... yeah I just compared it to a Black Bay.
Bezel is reminiscent of some Seiko Diver's like the 7002 and is bidirectional, not that there's anything wrong with that.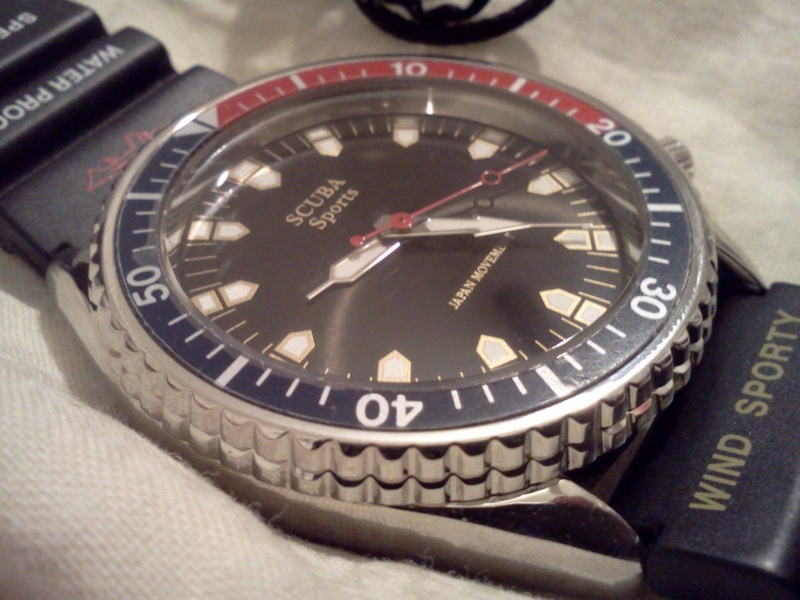 George likes his chicken spicy.
DOOM - The WatchForums Supervillian