Moderator
Posts: 1242
Joined: Sun Jul 08, 2012 10:00 pm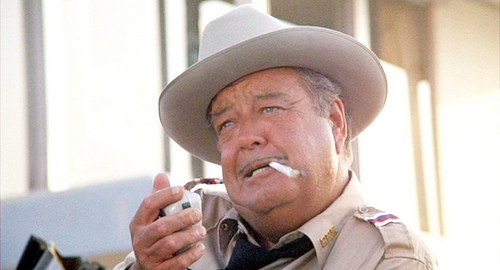 Listen here you sumbitches, here's some photographs of Orient's BDM "Poseidon" that I purchased from a seller in Rio.
I haven't worn the watch enough to really have it leave any impressions on me so that will have to wait but enjoy these pics for now. Ya fuckin' mutts!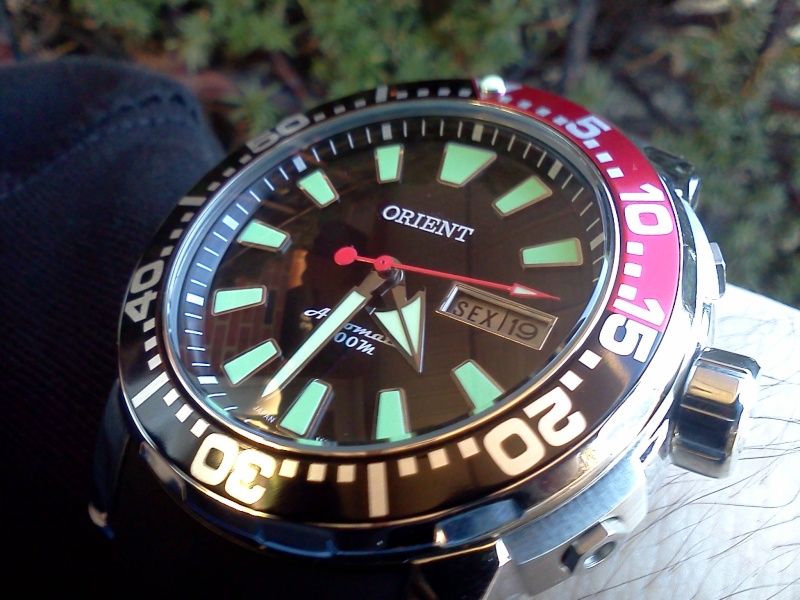 It's Sexday, hooray!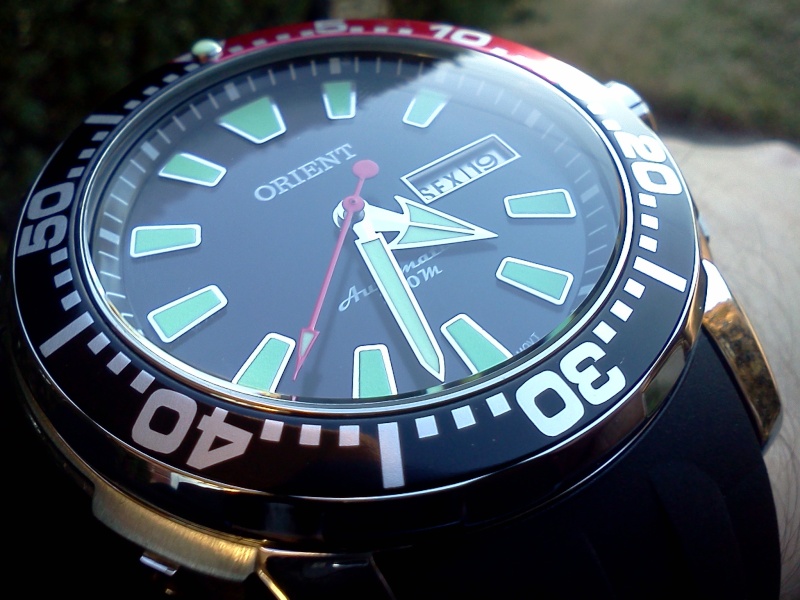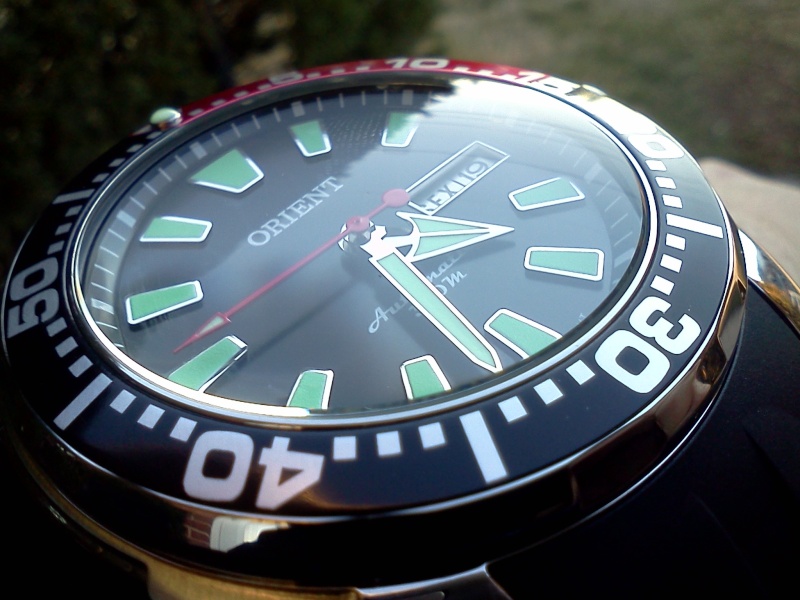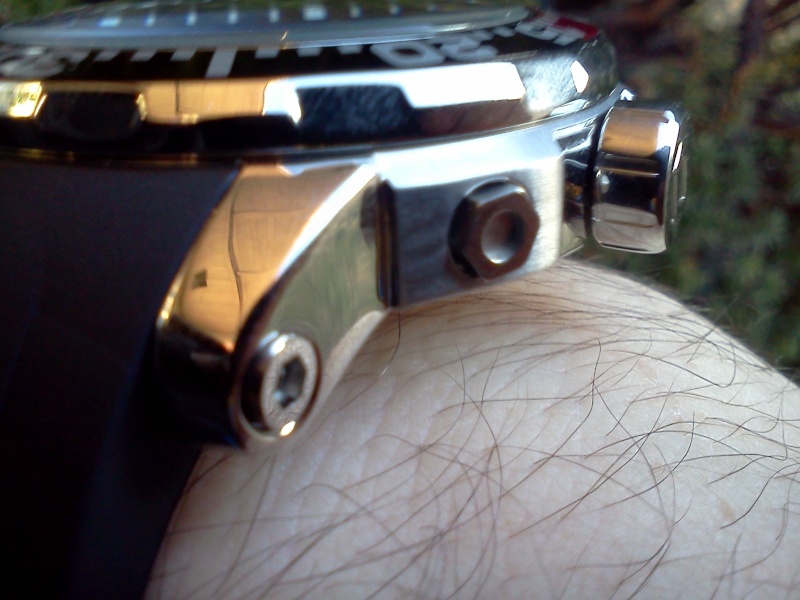 Helium Valve will be used exactly zero times.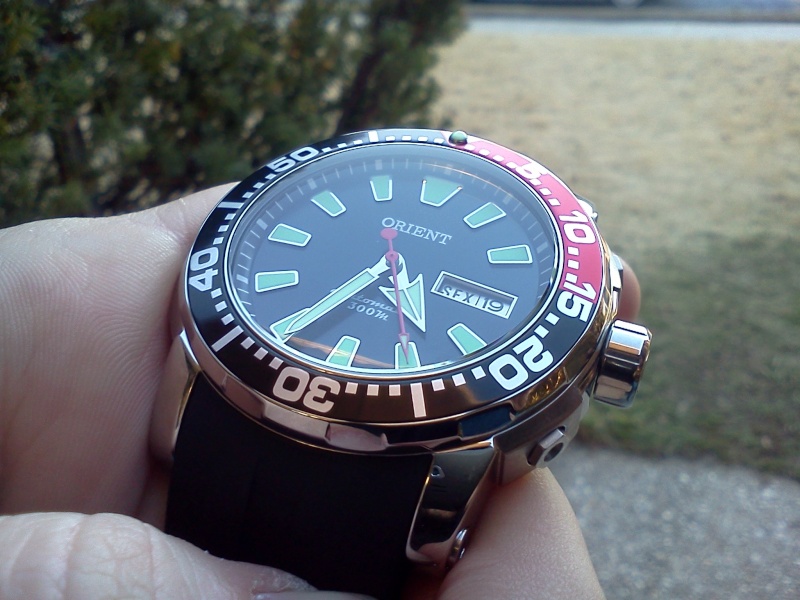 Brazilian Tax Stamp - those dirty, taxing Brazilians.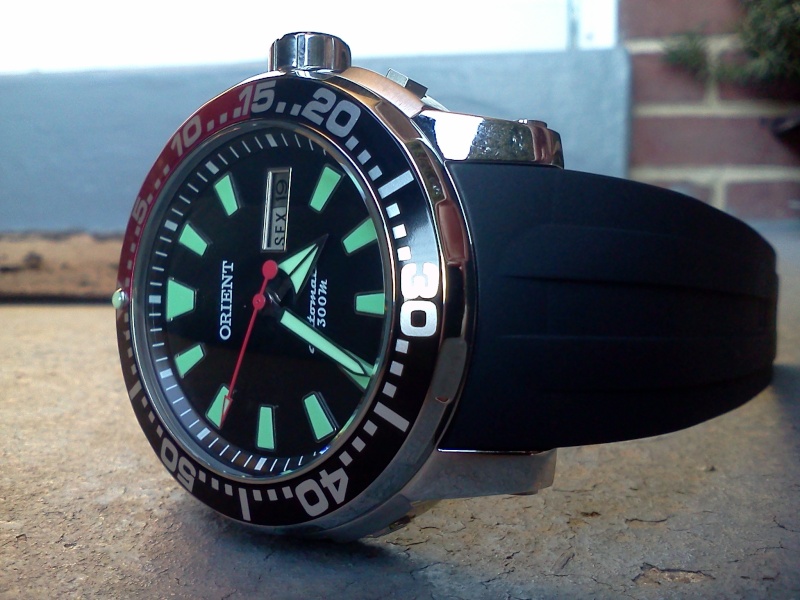 I like the different finishes on the side of the case and stuff.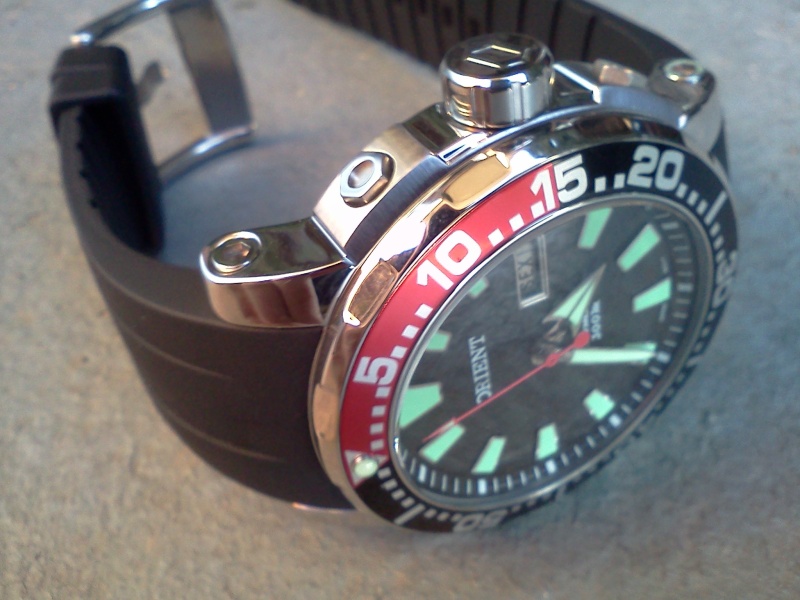 The inside of the rubber strap reminds me of a capet... capetill... a pre-pubescent butterfly.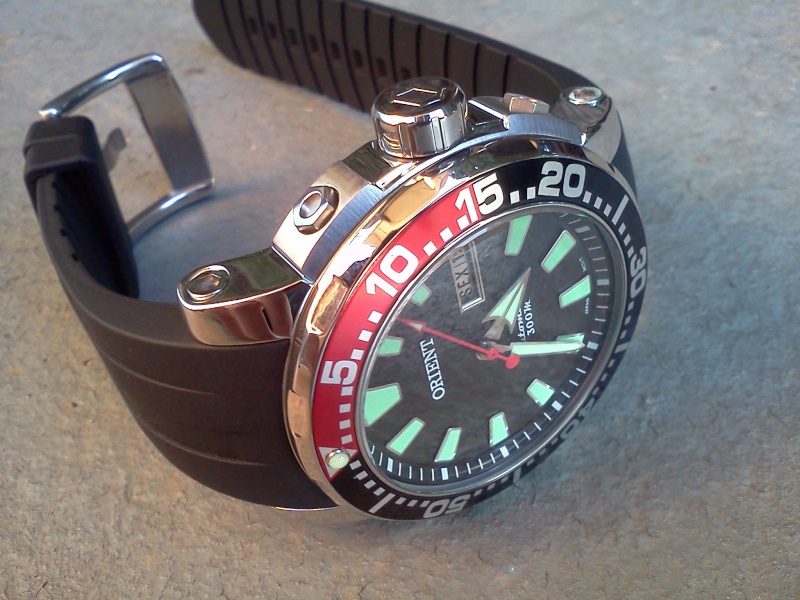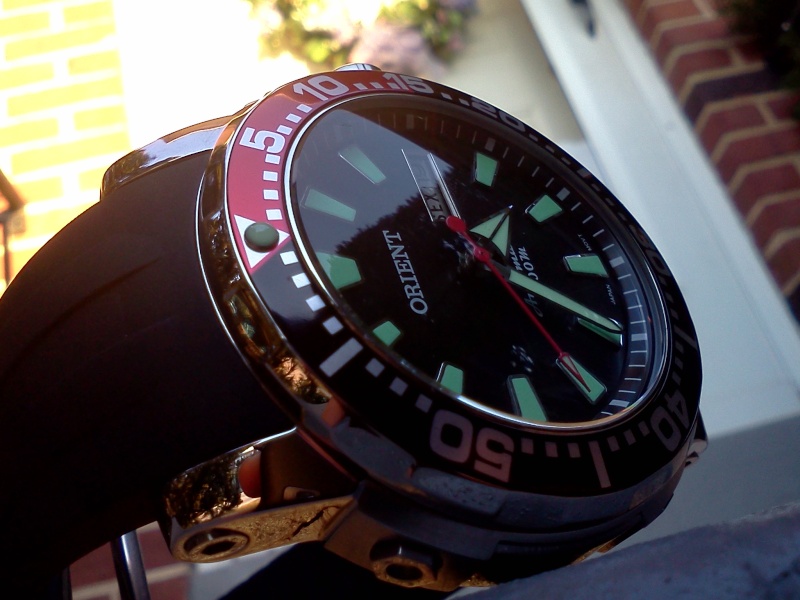 I impress the ladies with this shot.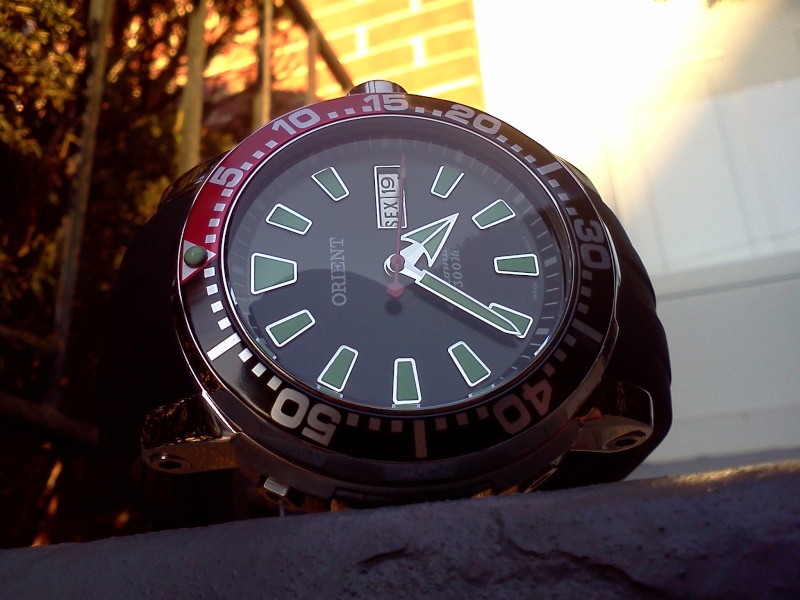 Signed, screw-down crown with my greasy wop fingerprints all over it.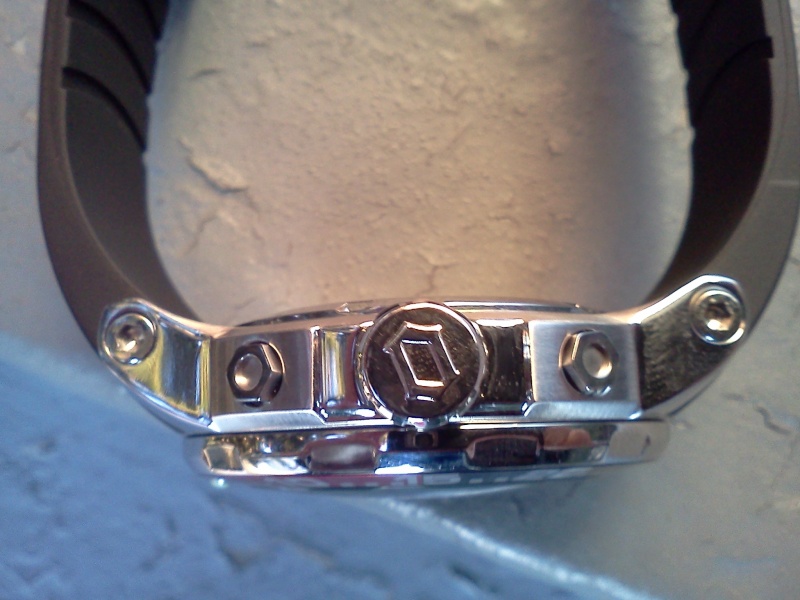 For strapping it on!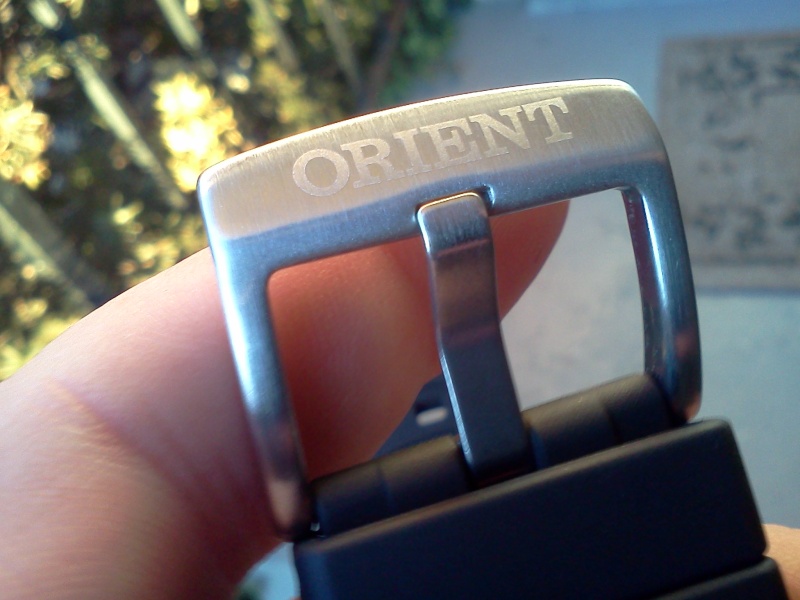 Lume's not bad... not bad at all. I took this one while taking a dump.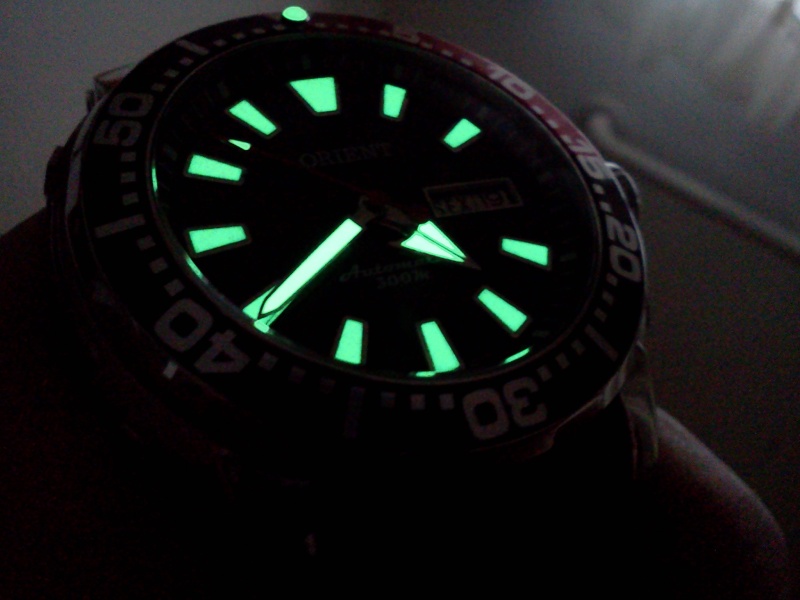 Nice, solid bracelet is still shrink-wrapped. I'll get around to sizing it once my girlfriend gives my dick a fucking breather.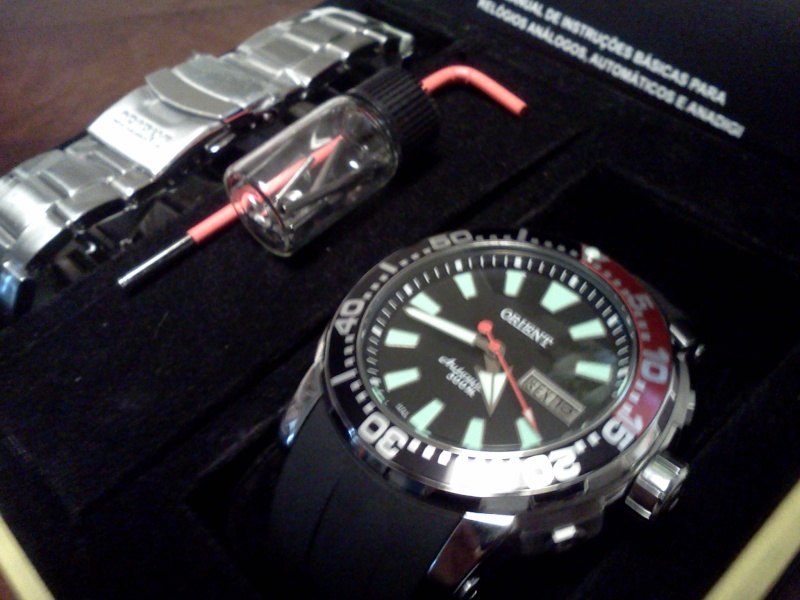 Box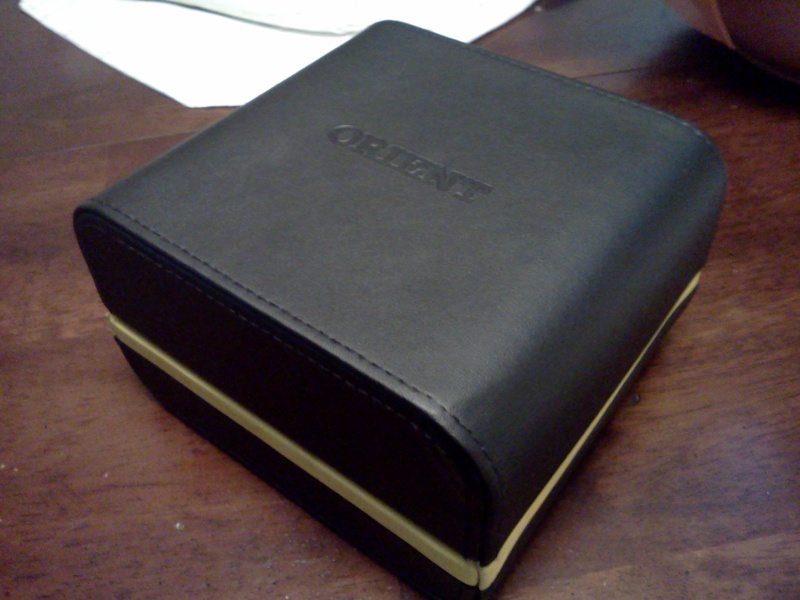 It's Asian-American, asshole!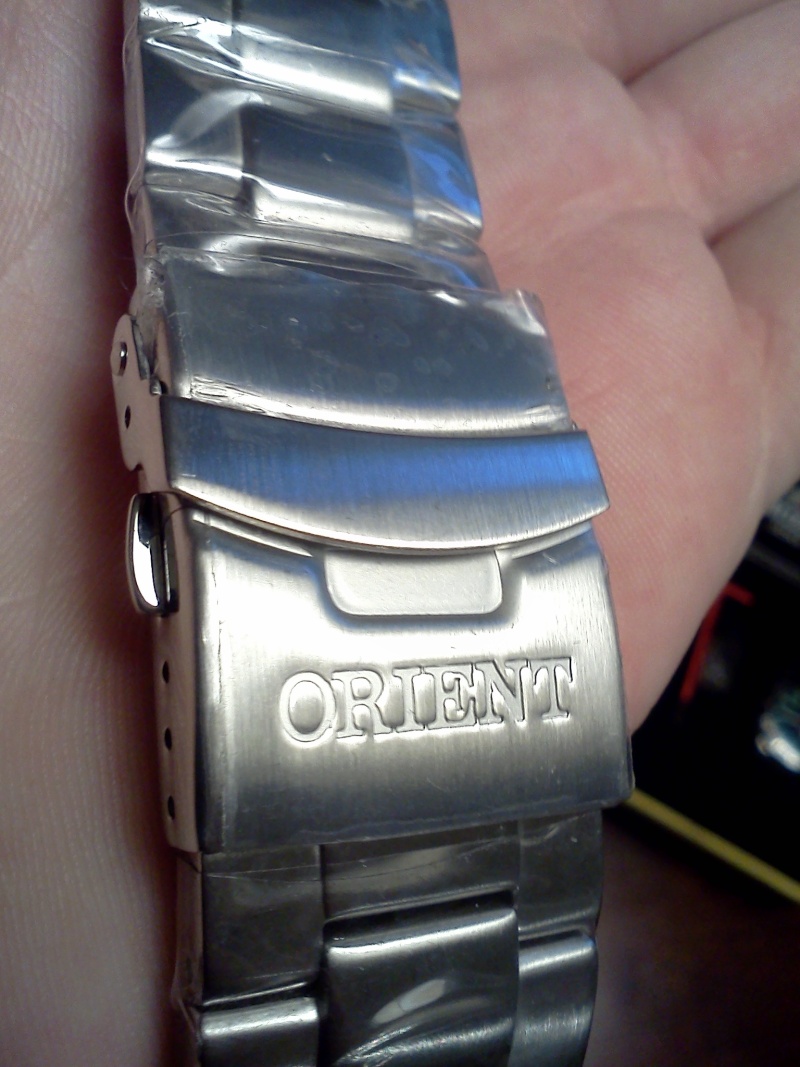 Well hot damn, even the endlinks are solid!
DOOM - The WatchForums Supervillian