Posts: 1491
Joined: Tue Jan 29, 2013 11:00 pm
This is my newest watch. It is a Vintage Barracuda Brand Diver's watch build in Hong Kong. The Chinese quartz Movement was replaced with a new one, The new one is a Swiss ETA 955.124 Movement. The watch is 44mm from the #9 to the crown and 46mm Lug to Lug. The watch is 10mm thick. It also has had new seals, gaskets installed and pass a water-pressure test. Seems like a lot to spend on a vintage Hong Kong built watch yet I find this thing to be built really well. Solid S/S case and with all the improvements she should last a long time. And hey, if Doxa can do it for a couple of Grand I can do for less than two Hundred.
I think the Dial looks like a Seiko Dial.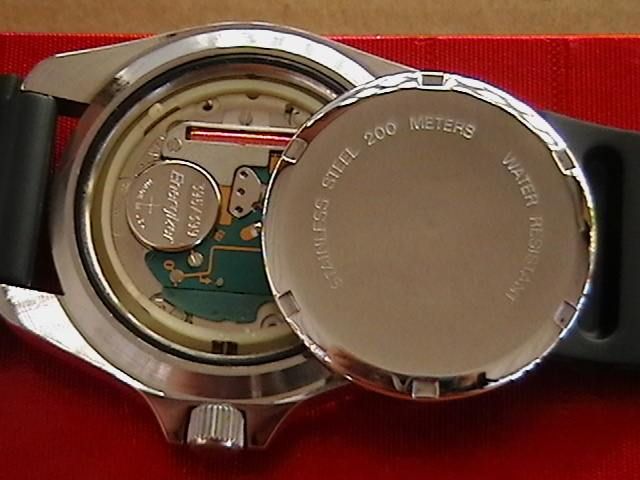 Back showing ETA movement before water -pressure test and after rebuild is complete. Pictures are not my pic's, they where taken by Carlo's the watch smith.