Posts: 1491
Joined: Tue Jan 29, 2013 11:00 pm
I am sitting here waiting for the mailman to drop off my Newest member to my Seiko family, a Scubamaster. Model is a M-796-5A00. Awesome looking watch to me and has been on my list for a couple of years now. They seem to go for anywhere from 700.00 to an insane 1800.00. The watch sold new when they came out in the 1990's for 1200.00 I believe. Almost all of them had a blue-green colored bezel and this one started out with one as well. The black bezel is a Seiko replacement and I think it looks better with the blue dial. I am getting it with the original bezel as well, so I will have all the stock parts for this watch. Anyway I will post some of my own pictures when I find some time and after I wear the watch for a few days.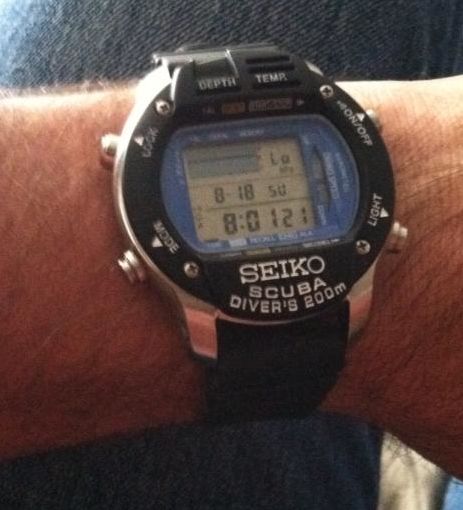 Last edited by
kahuna74
on Sun Aug 03, 2014 8:05 am, edited 1 time in total.