Founding Member
Posts: 1101
Joined: Fri Mar 01, 2013 11:00 pm
I am stoked. I have been wanting this for a couple of years and last week one, in excellent condition, was for sale at a great price. I admit, I really, really, really like the blue hands. The light silver dial (almost white) has some nice texture going on and so do the sub dials. Sapphire crystal on both front and back.
It's water resistant to 50 meters, but I doubt I will wear it while swimming.
It's 15mm high, I was concerned it would be too thick, but it sits nicely on the wrist. In fact, the bracelet is so comfortable it feels like it melts onto my wrist. It's not an Accutron bracelet, but it is made very well and I have no problems using it while I shop around for a good deal on a Gemini bracelet. I hope the Gemini bracelet is as comfortable as this after market one is. It did come with the original unused leather band with deployment clasp, I just like the feel of the bracelet more.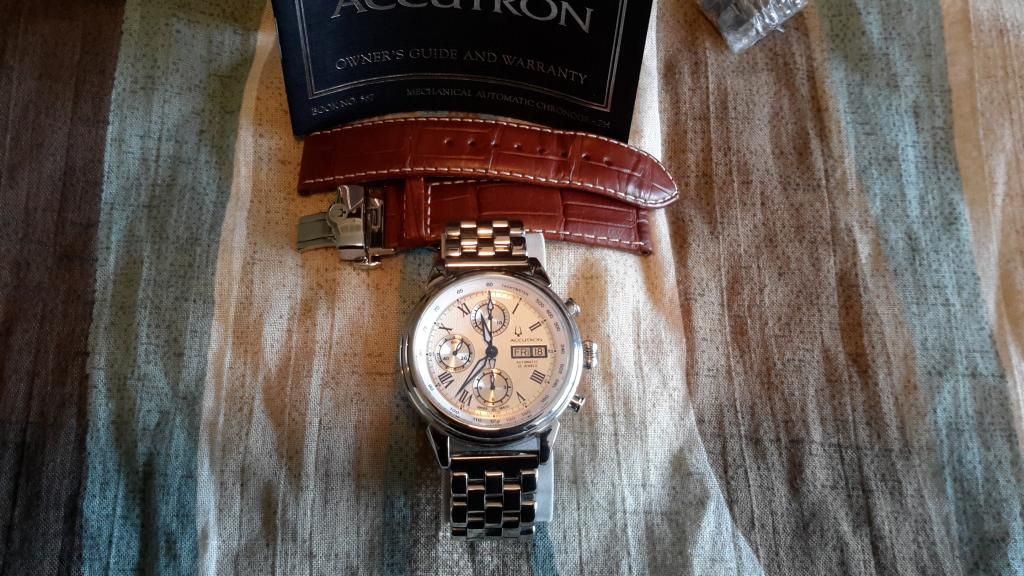 The movement is a 7750, the chronograph works like it should and so far, the time has been spot on. I haven't noticed any rotor noise, it's smooth.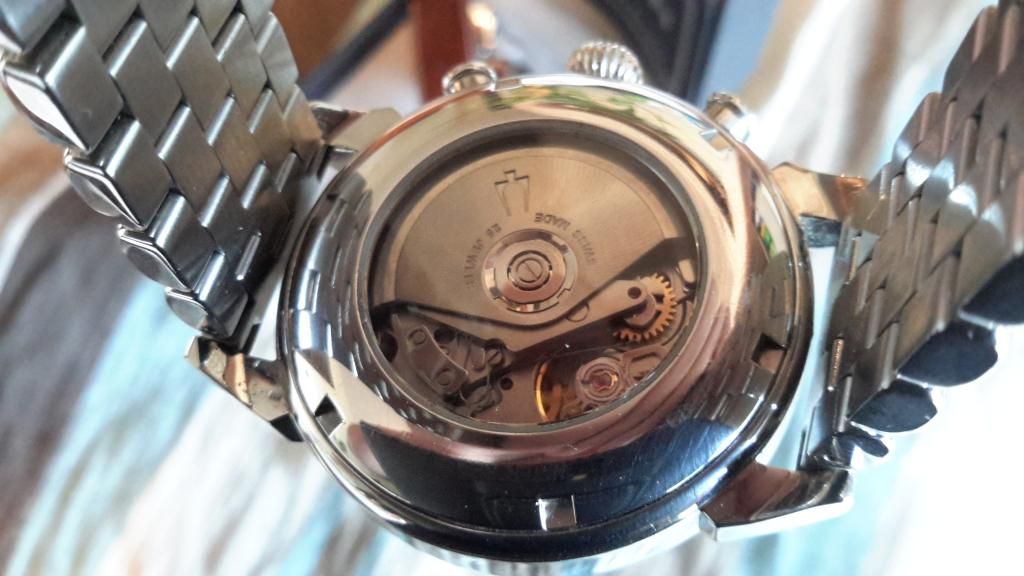 I plan on having this one for a while, I would have preferred a 40mm, but this works out fine. With the light silver textured dial, blue hands and 7750, I can't complain.
It's easier to fool people than to convince them that they have been fooled.