Founding Member
Posts: 1078
Joined: Sun Apr 01, 2012 10:00 pm
Junkers 6060-2
A couple of firsts for me. Miyota movement (9100) and a hesalite crystal. Just a few pics for now and going to let it run for a couple of days.

WTF is the deal with the Tootsie Pop? Does Watchmann ship these with all watches?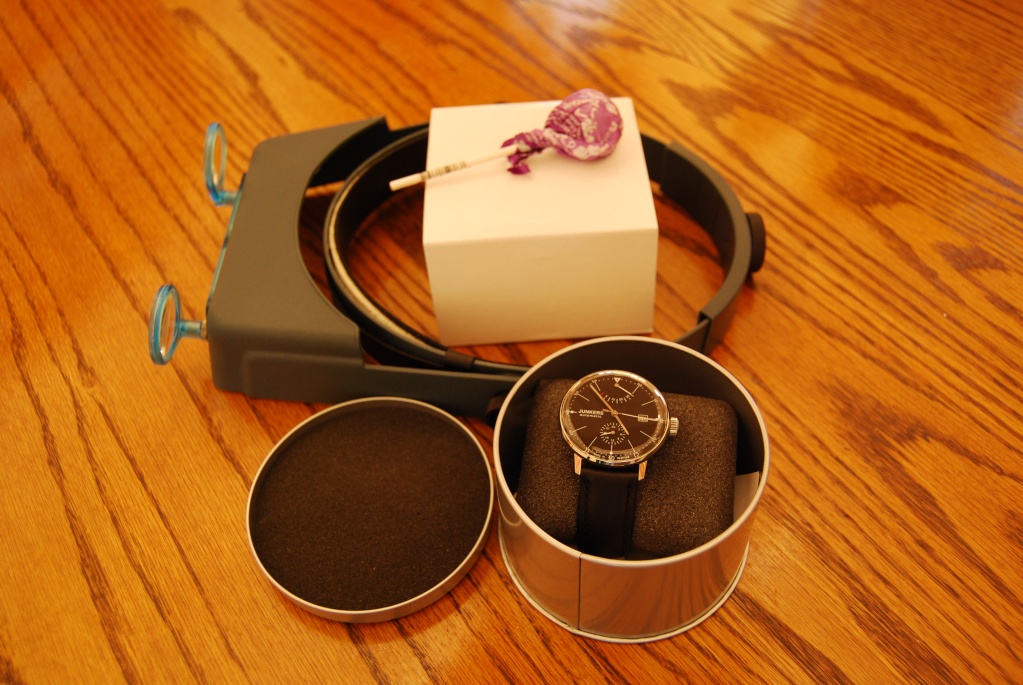 Any tips on the hesalite crystal would be appreciated.