Posts: 1491
Joined: Tue Jan 29, 2013 11:00 pm
Bathys 100 Fathom Quartz in Silver TiCN PVD
Watch is New from January 2015 and I got it last month for less than the New sale price. It is from a seller from WUS. It has no marks or blemishes. Truly in like new condition. It came with watch, Bathys leather strap and buckle which had never been installed on the watch, warranty card and book. It is a quartz watch packed with the very best components, and designed strictly for extreme use. The case is unlike any other on the market - the silver color comes not from steel, but rather from a thin coating of titanium atoms that create an ultra-hard surface layer on top of the solid 316 stainless steel case body. This layer of silver PVD coating makes the watch much harder to scratch and increases the corrosion resistance many times over. It has a thick anti-reflective-coated, domed sapphire crystal, that covers a highly-legible dial. The movement is a Swiss large-date movement and it is water proof to 200m. Very nice screw-down crown that at first I thought was a little small, but it really is perfect. It does not dig into the back of my hand like many other watches do. It came packed with both a waterproof leather strap that is long enough to fit an 8 or 9 inch wrist. I must say I really am liking this watch. Very comfortable on the wrist. I was down in Howe Caverns on Saturday. Watch was nice and bright, and very easy to see in the dark.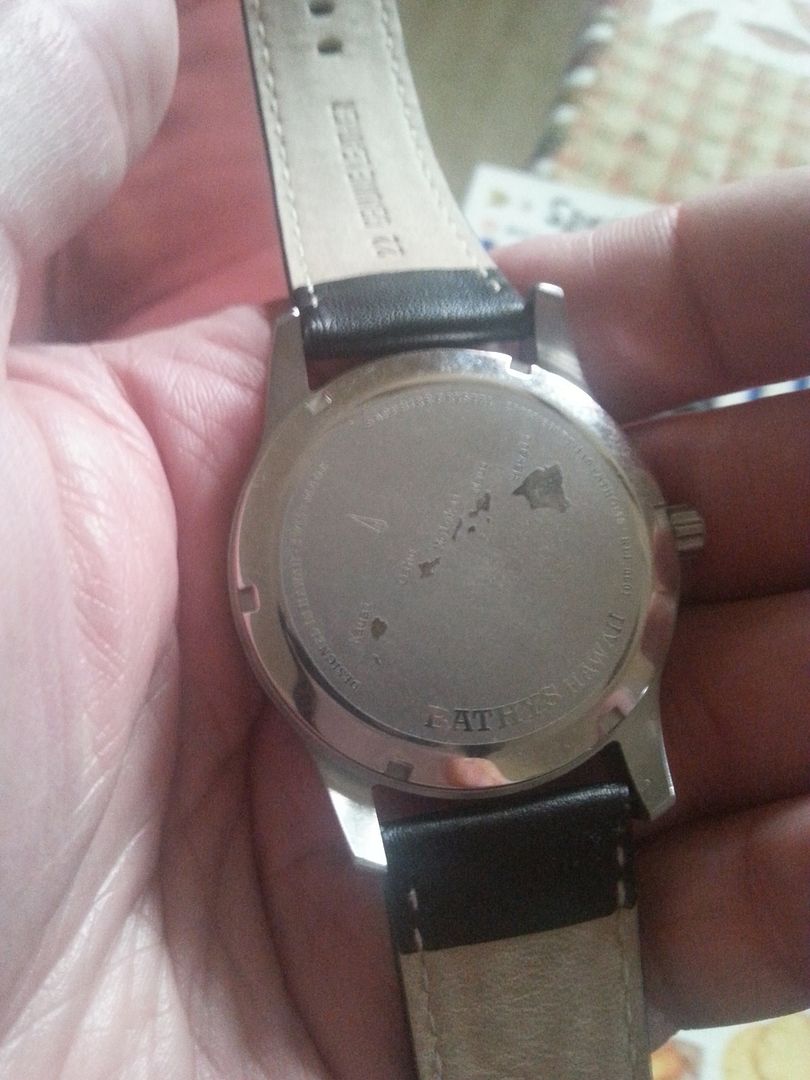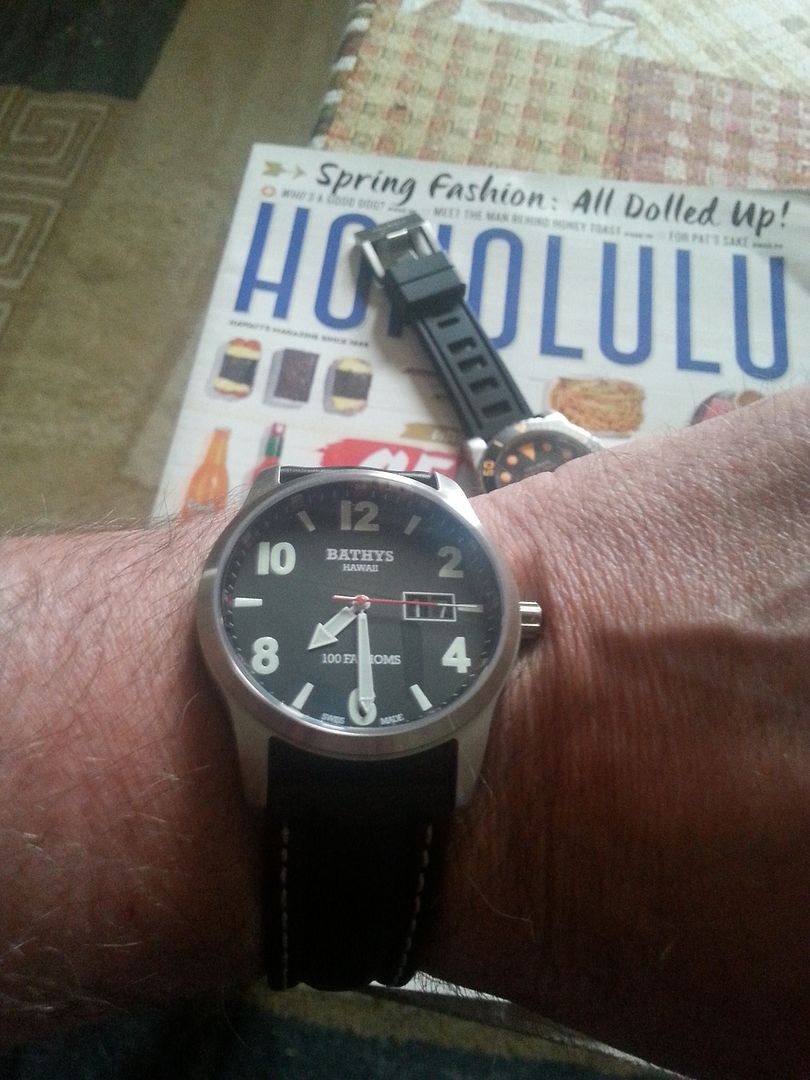 Specifications:
Size: 41.1 mm case diameter, 12.1 mm case height
Movement: Ronda Swiss-Made quartz Large Date
Crystal: Domed sapphire with antireflection coating
Case: PVD coated with Silver TiCN at 2 microns; engraved caseback
Water Resistance: 200M (110 Fathoms, 660 feet)
Caseback: Screw down type, engraved, 316L Steel
Crown: Screw down type
Strap: Comes standard with 22mm Leather Divers Strap with matching buckle.
2 year warranty from a US-based company
Swiss-Made