Founding Member
Posts: 1172
Joined: Fri Mar 01, 2013 11:00 pm
I picked up these two when the offer was put out by John. I have been looking for some decent go to watches and for the price offer, I figured; why not.
It has been hard for me to find divers in my size, my 6 3/4" wrist prevents me from getting a lot of nice cool divers because they are too big.
The first one that caught my eye is the one on the right. I liked the size and colors, the faded green in the center was different than other divers I see. Then the titanium one came up and I liked the blue, so I figured it would be a cheap way for me to get a titanium watch.
When I opened it, I was kind of impressed. The looks were better than what I had seen in the stock photo's. Check out that stainless disc with the numerals and indicators cut out. I like the colors, they are much nicer in person. It's 41.5mm, a little big, but not bad. The ceramic bezel is a nice look. It has a Seiko NH36 movement.
I'm not really a black IP fan, but I don't notice it much. So far it is staying on and not flaking off, but it is still rather new. Notice the short lugs, it is a nice fit for my small wrist. There is no signing on the screw down crown.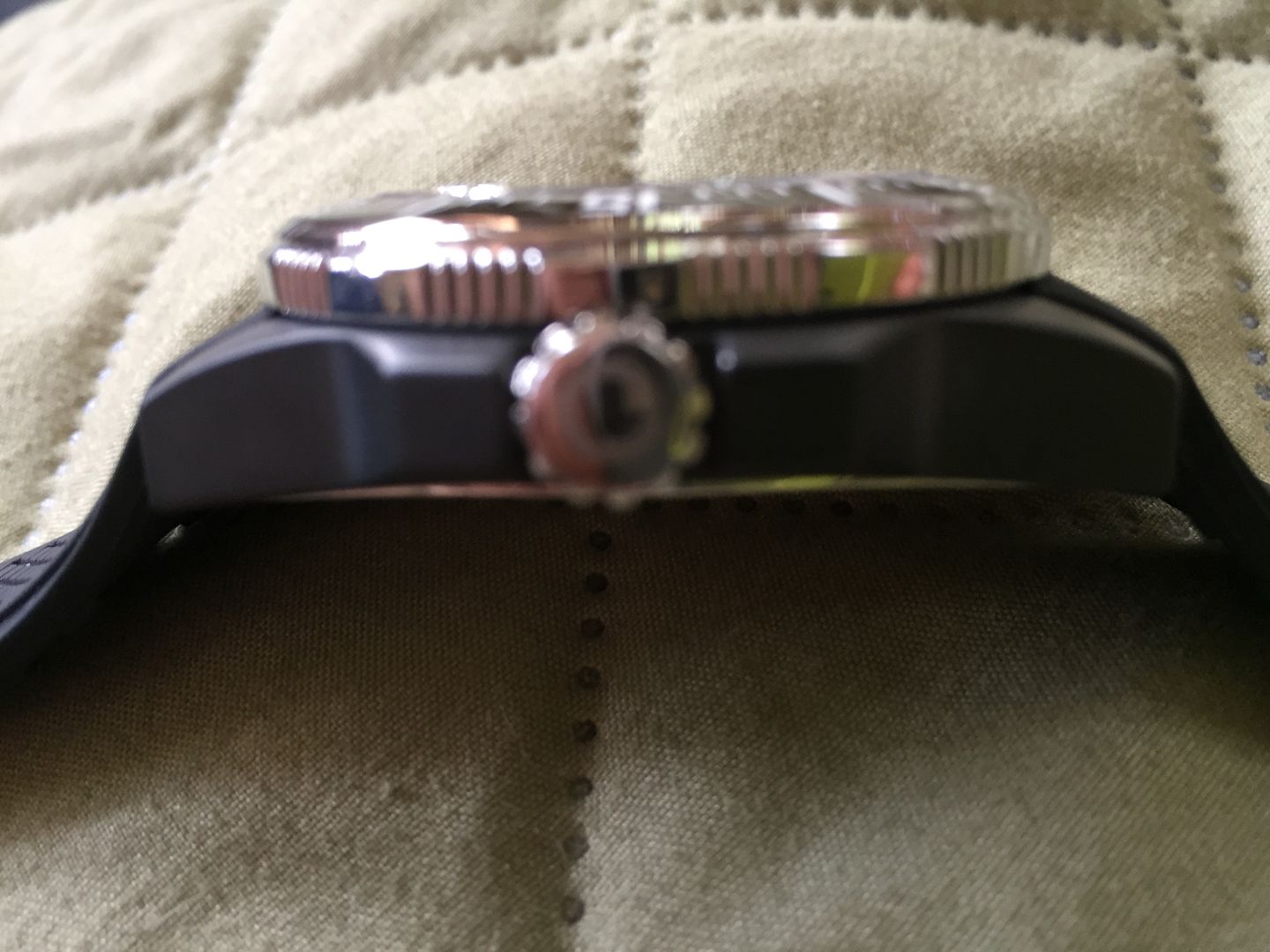 The caseback. Like I said earlier, this is a nice comfortable fit on the wrist.
It's 200m water resistant, so it is a good all purpose watch for me. It should handle snorkeling, surfing, biking and hiking just fine.
I like it, if it were to break or be lost, I can see myself getting another one. I would compare it to the quality of Deep Blue, since they get their cases from the same supplier, there really is little difference.
Here is the titanium Deep Sea. I like the hands on this one. The blue is not the normal blues I see, it is like a blue gray. The bezel inlay is ceramic and the color on it looks like liquid steel, they made a nice color of it. The bezel feels cheap when it turns. I guess that is the titanium feel, I'm sure it is stronger and more durable than it feels. The case is also titanium, but the case back is not. It's 43mm, but the weight makes it easy to wear. Sapphire crystal and 300m water resistant. Another play hard watch for me to not have to worry about tearing up. I like this one, but don't think I would get another one if something were to happen to it.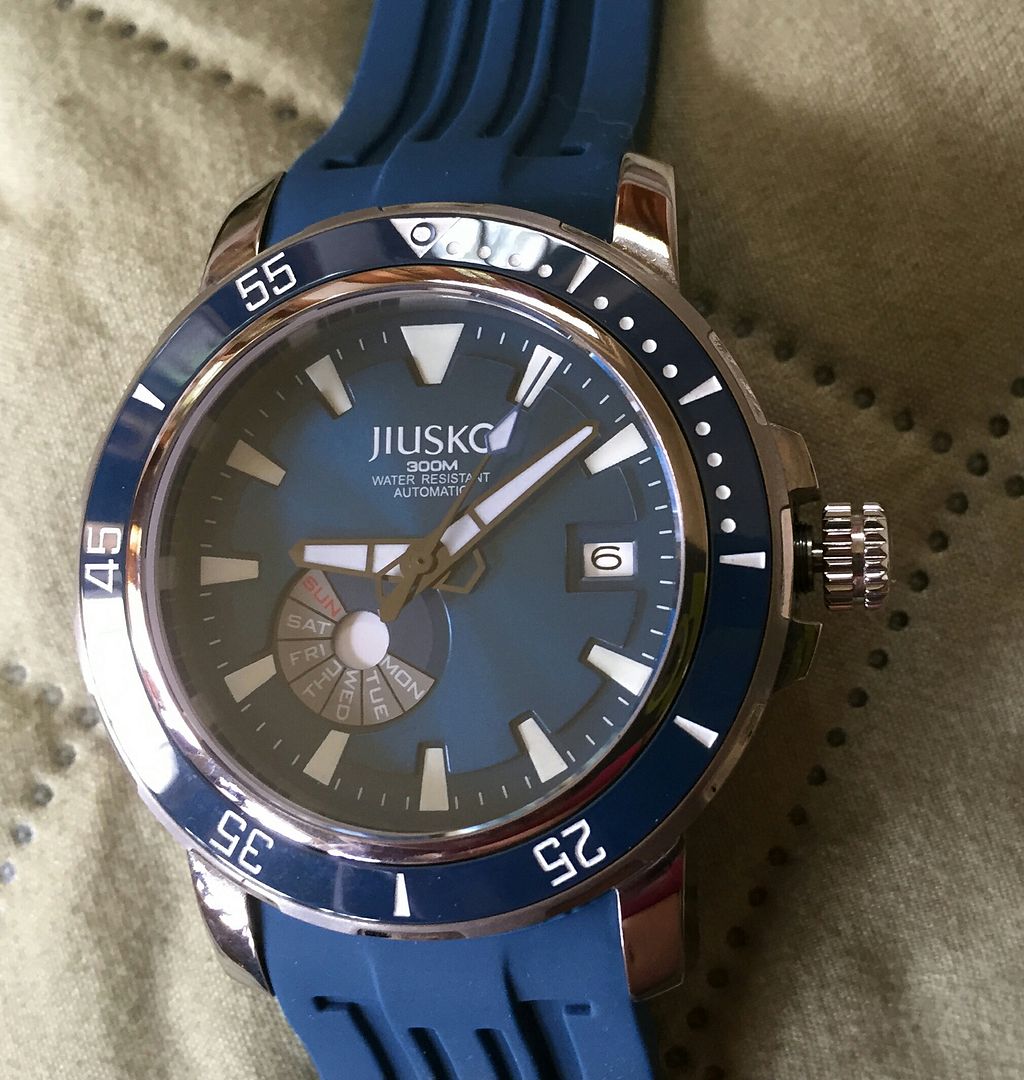 The unsigned screw down crown.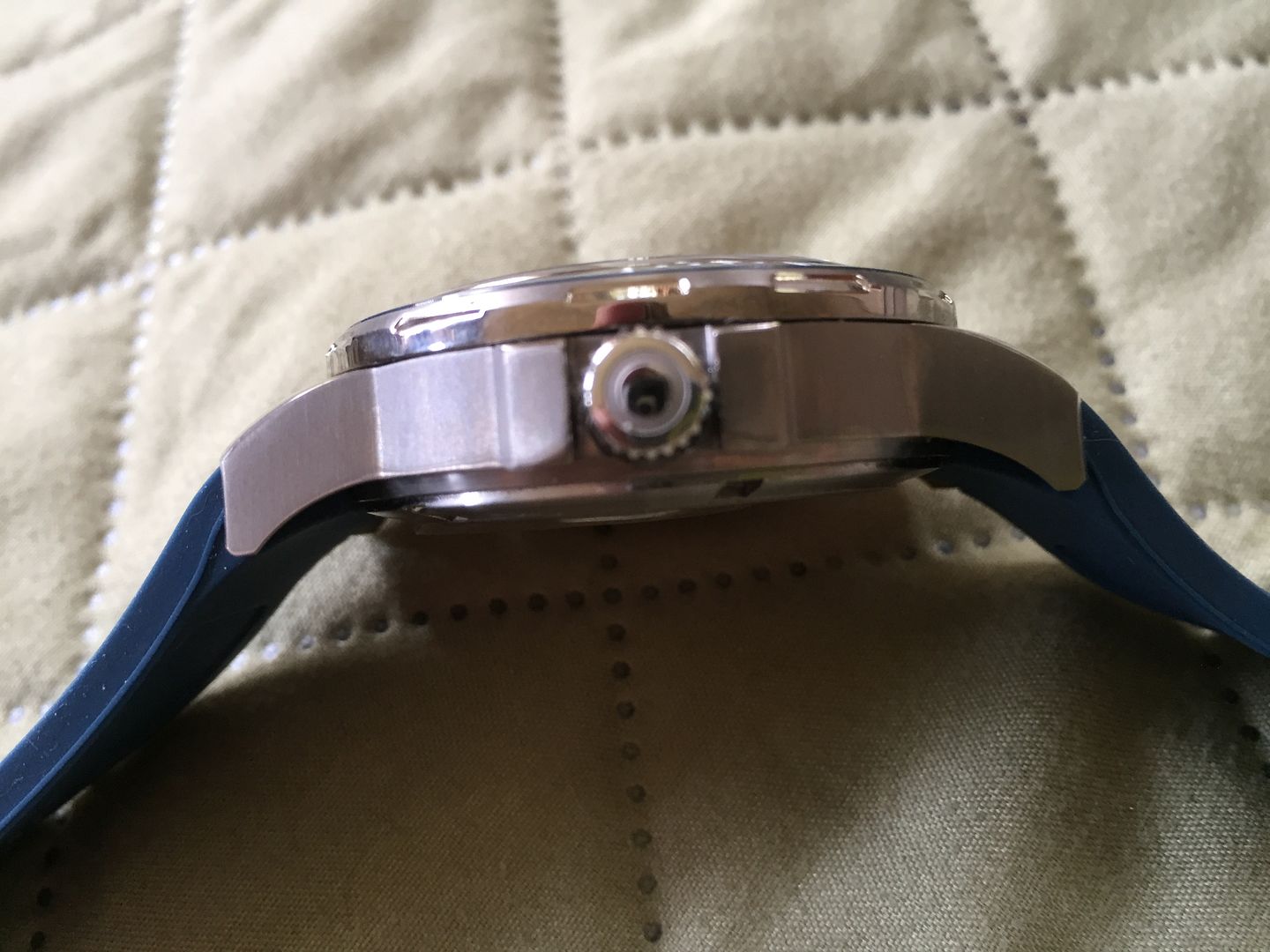 The stainless case back. That logo makes a nice design on the back of my wrist. If it wasn't light weight I probably couldn't wear it, it would probably be too painful.
Many thanks to John for passing this deal onto us.
It's easier to fool people than to convince them that they have been fooled.