Founding Member
Posts: 1170
Joined: Fri Mar 01, 2013 11:00 pm
I don't have it yet, but I am so excited. I let one get away 4 years ago and haven't seen one since. Oh man, I am excited for this to come in. I just bought it, so it isn't in the mail yet.
These are the sellers pictures, but I am using them. I can't wait to see how the bracelet ends are done, so I can have a leather one made for it. Then I will have two great looks for it.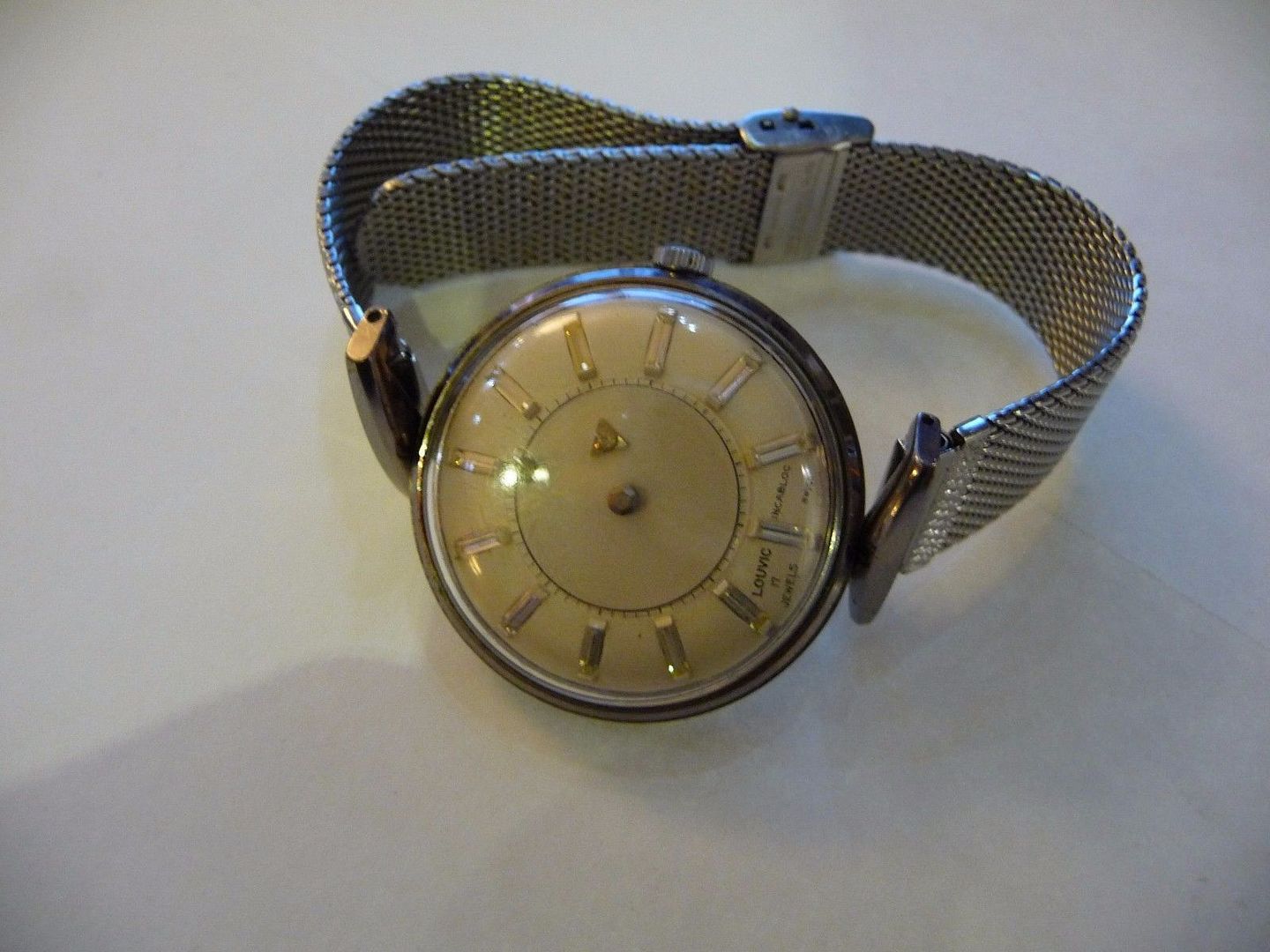 An affordable reverso. Yeah, it's a Louvic, I couldn't afford a Jaeger.
It's easier to fool people than to convince them that they have been fooled.