Administrator
Posts: 1115
Joined: Fri Jun 22, 2012 10:00 pm
Just in from Watches88 out of KL: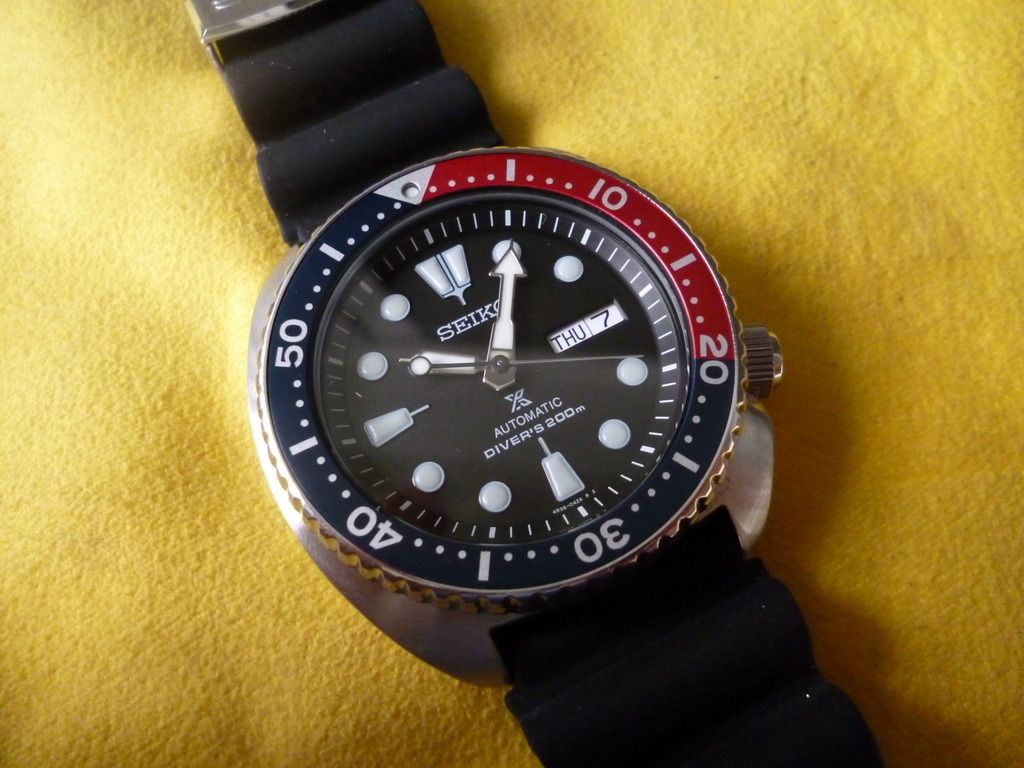 The new Seiko SRP779K1, the reissue of the 6309. It's got the newer 4R36 movement that you don't have to shake like a meth addict abusing his child! Hardlex, none of that crappy sapphire! Everything aligns! No "flyswatter" here, either:
Nice caseback: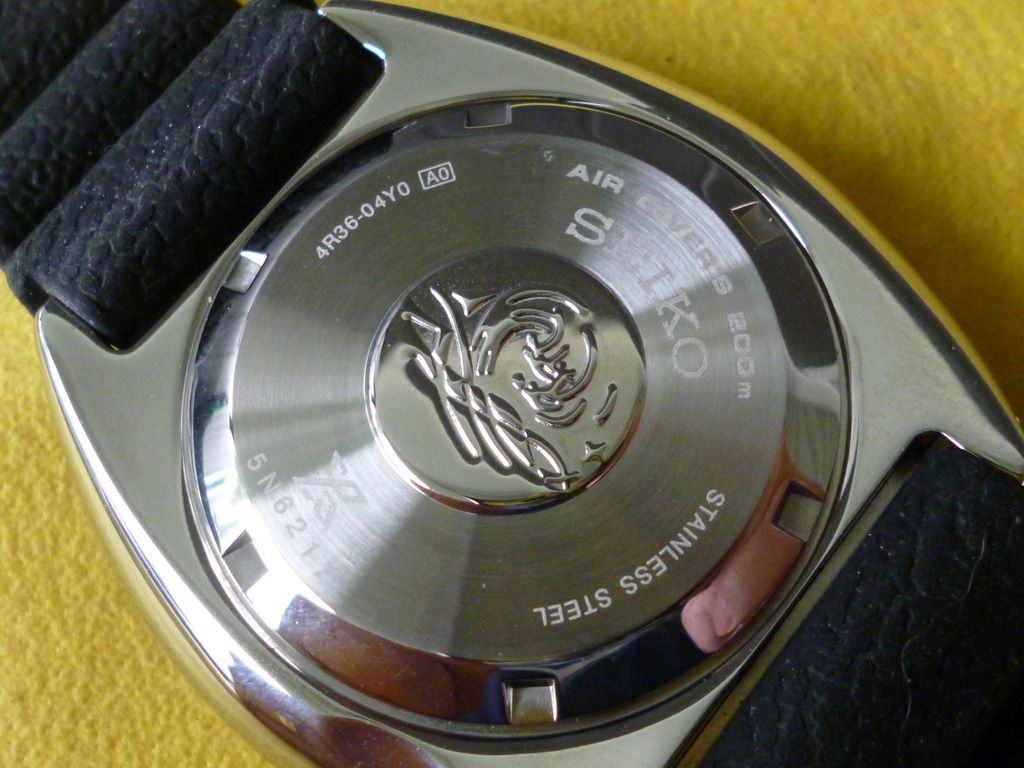 Wears nice, too, like Carl the Commie says, more like an 007: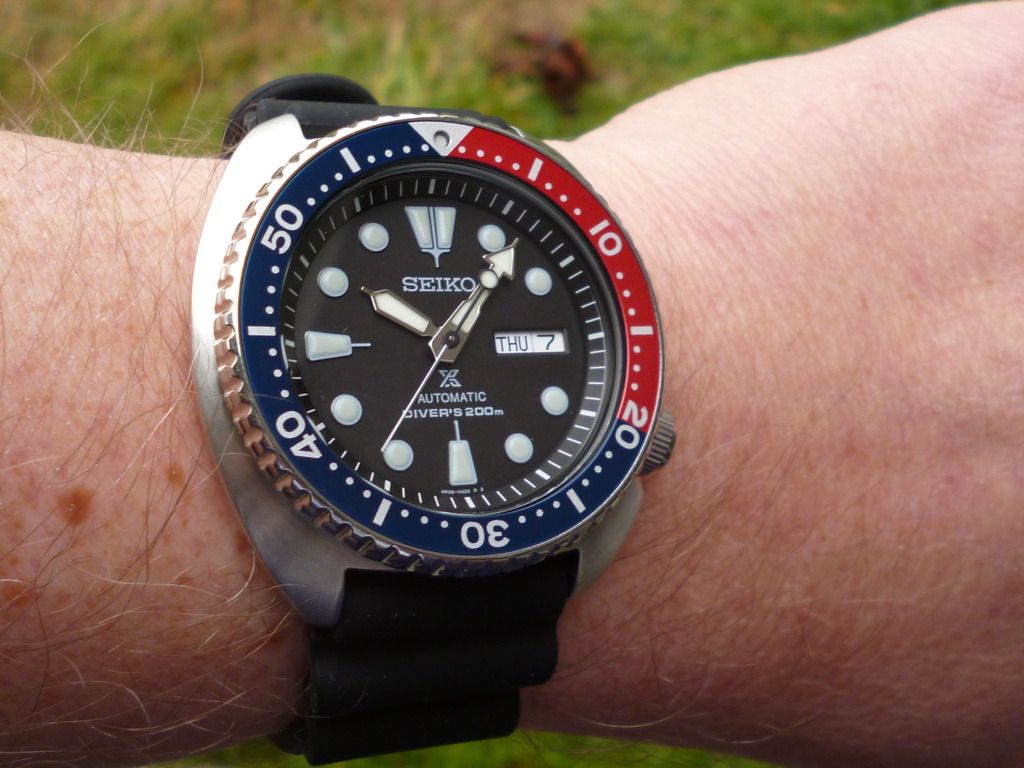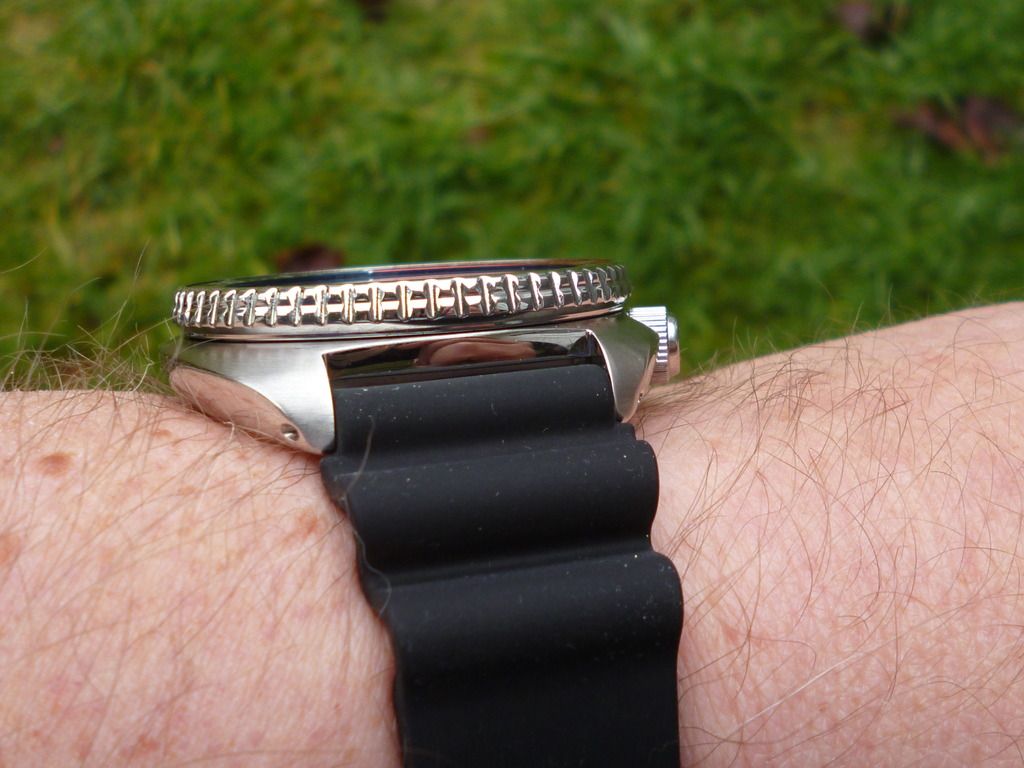 The strap is great, too--unlike the very stiff rubber you find on the cheaper Seiko divers, this one feels like a combination of rubber and silicone. Good action on the Pepsi bezel, too. Usual light-your-cigarette-off-it lume as well.
Seiko's gonna sell these by the boatload!