Founding Member
Posts: 1100
Joined: Fri Mar 01, 2013 11:00 pm
I saw a nice textured dial Vulcain a few years ago, but didn't bid enough. I didn't make that mistake this time, in fact I probably paid too high, but I liked it and didn't want to wait years for another one to come up for sale.
Another one crossed off my list, it has been a great few months for me.
The outside of the box is great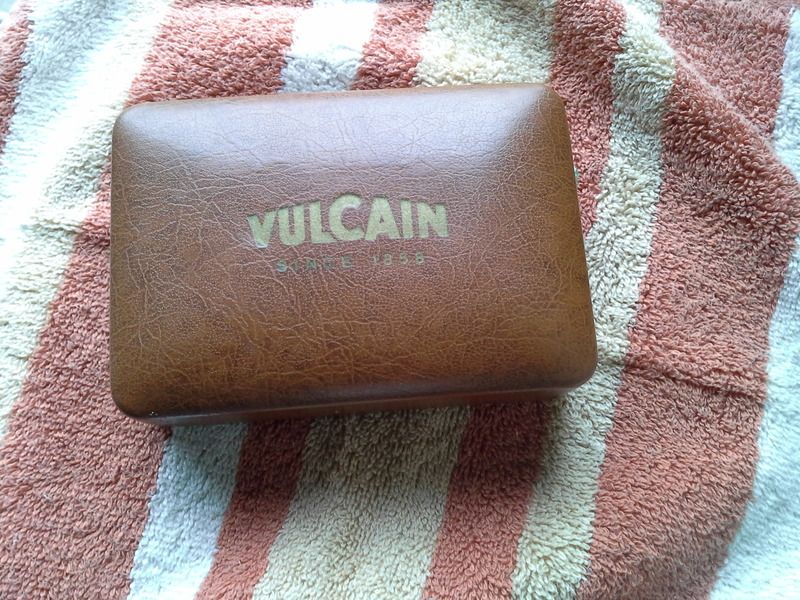 The inside is not so great, but it has the Guarantee and Instruction phamplet and they are in excellent shape.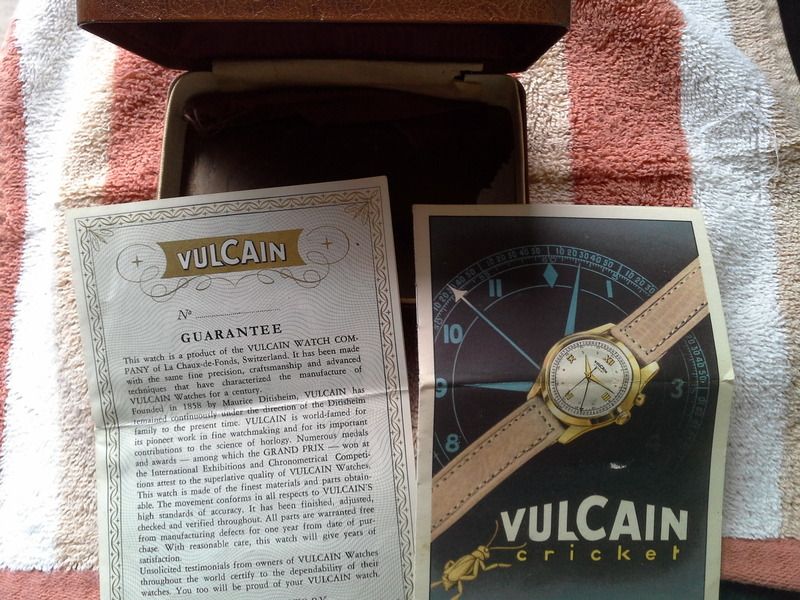 The back of the watch shows some nasty, the seller said the service history did not exist. Out it will go for a cleaning.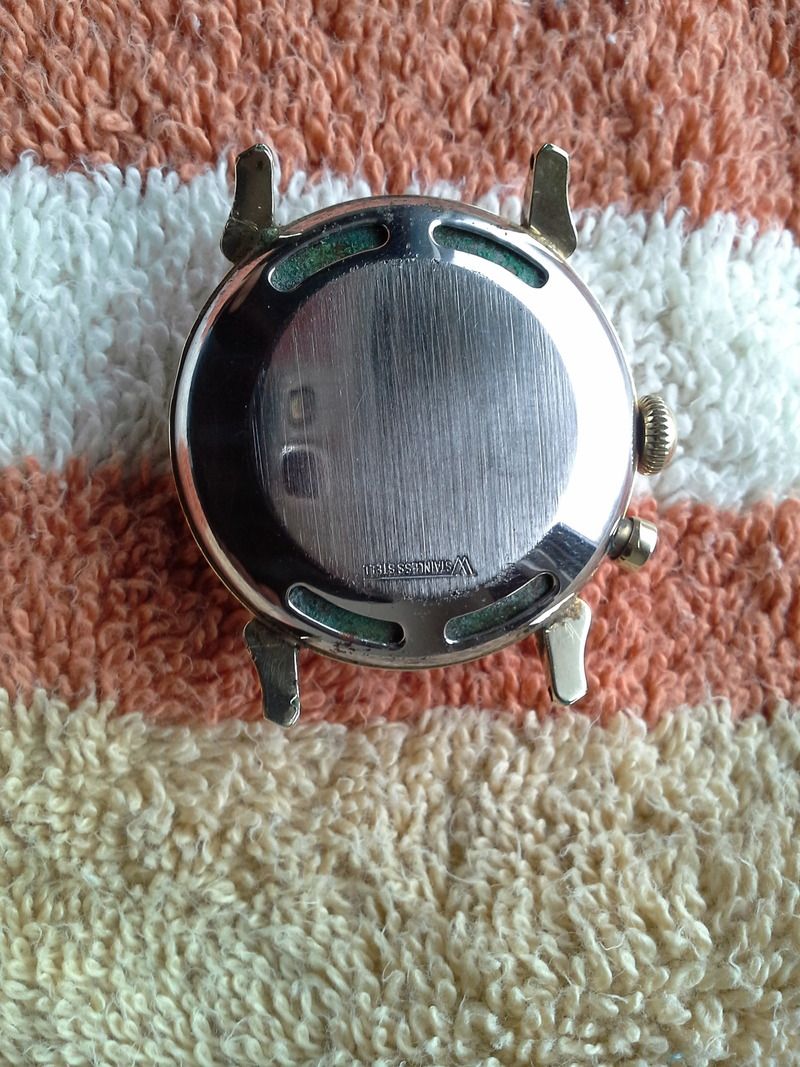 The signed crown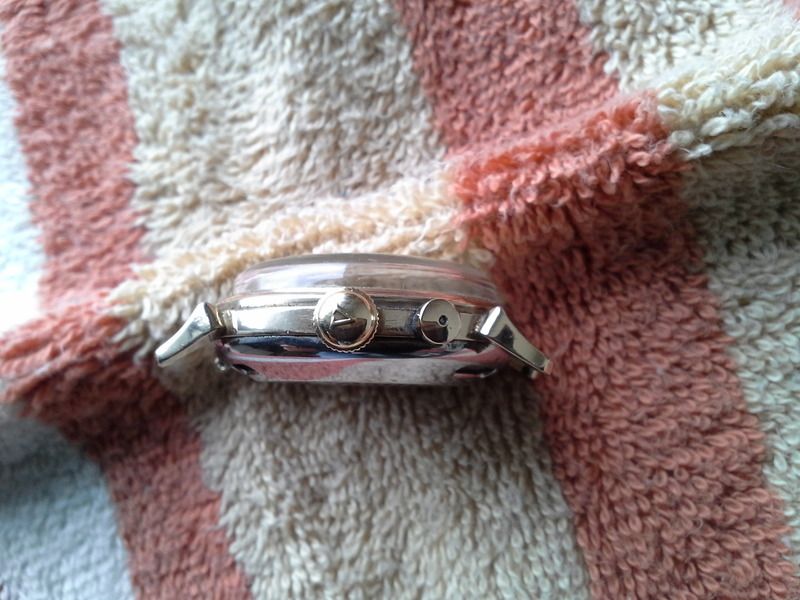 Now for the flawless, beautiful dial.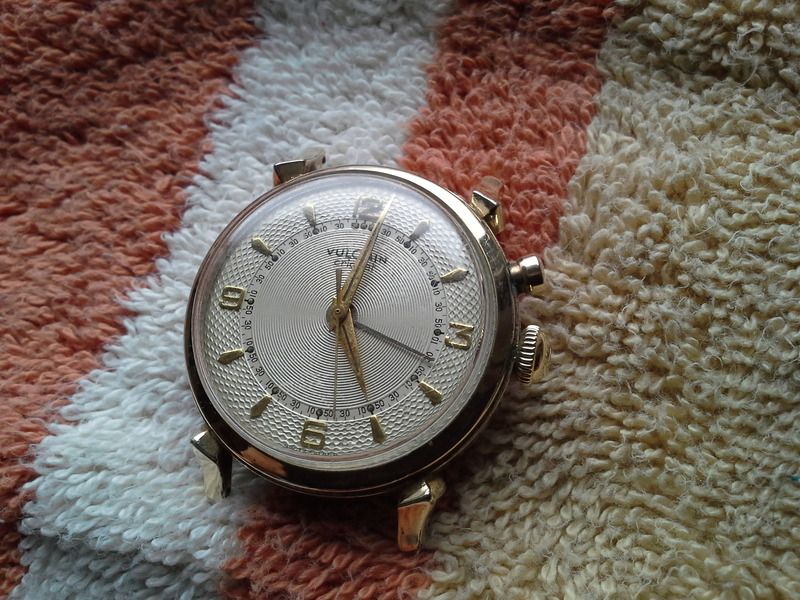 This is going to clean up to look like new, it is in such excellent shape.
I'm loving life, I have had my list for a few years, rarely was anything coming up on it, but now they seem to be falling into place.
It's easier to fool people than to convince them that they have been fooled.