Founding Member
Posts: 1170
Joined: Fri Mar 01, 2013 11:00 pm
I was looking for a cheap dive watch with orange, blue or yellow. I actually saw some older J.Springs, a yellow and a blue, but they were out of production. I found a place in Germany that sold them, but they added on a 19% fee of some sort to order them. So, I ordered this one from Long Island Watch. I would have rather had a quarter orange bezel, but I didn't think it was too bad and I liked dial and indices. After reading about J.Springs being a sub brand of Seiko, I really wanted to try one.
43mm diameter and 13mm thick, an acceptable size on a dive watch for me. Mineral crystal, stainless steel case and a 60 click unidirectional bezel that is easy to grasp and won't get knocked off mark easily. The movement is a Y676, I read that it is the Seiko 5 7s26 movement. I like the dial, I'm not sure if it is oil pressed or what.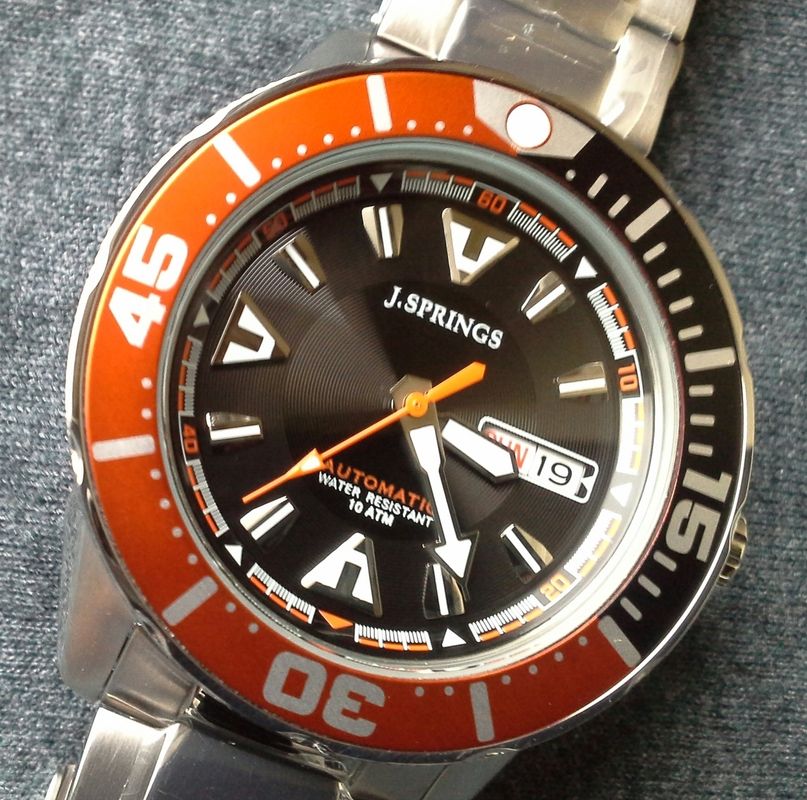 Here is a wrist shot, no over hang and not too high. The lugs angle down, so it helps for a good fit.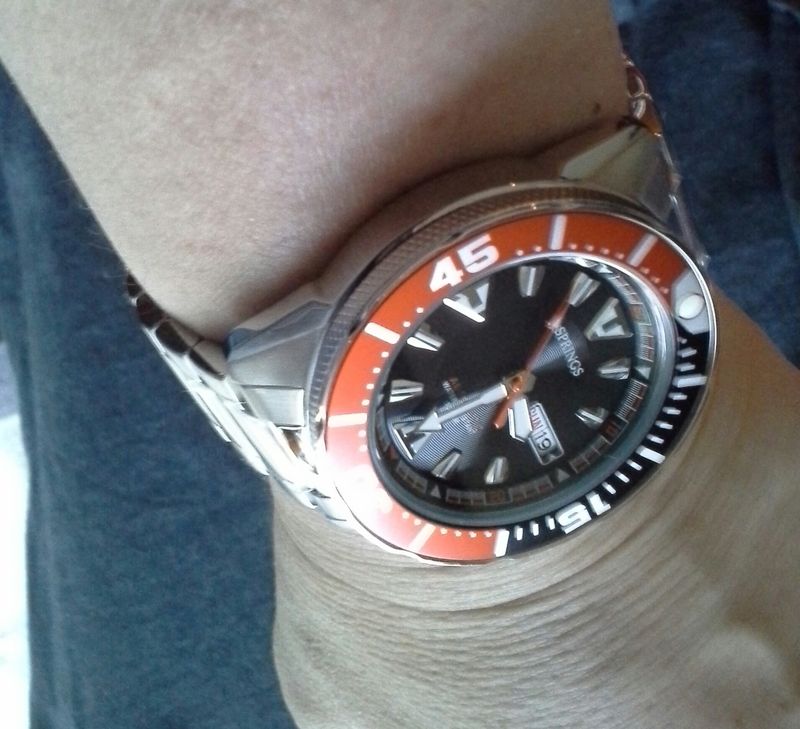 No signed crown, but at this price point of $119.00 who can complain. You can see the lug curve and the profile not being too tall.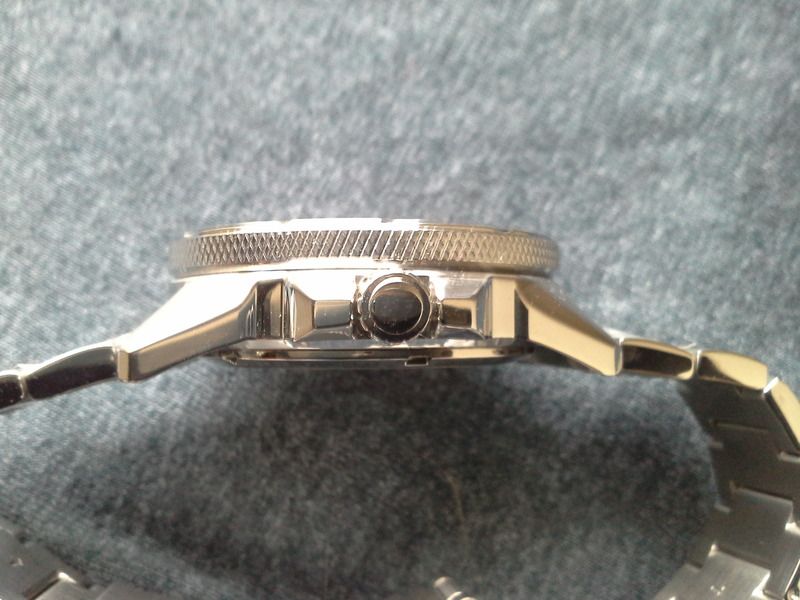 A shot of the back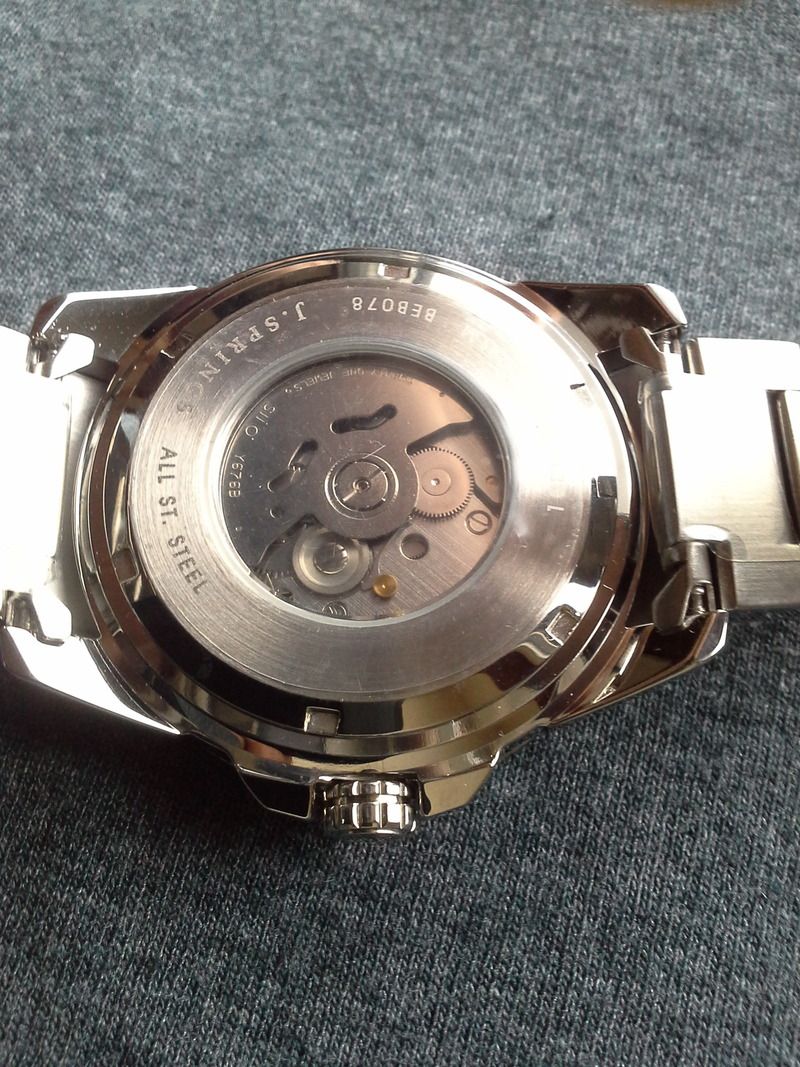 The bracelet is solid link and polished. It feels like most seiko 5 bracelets, nothing to brag about, but workable.
I just got it, so I don't know how it keeps time yet. I actually like it, it is better than I was expecting. It is machined better than some Deep Blues I have had. It is put together well, I'd say Seiko 5 or Orient quality. The lume sucks, just plain sucks, but I'm not a big lume person so it doesn't matter to me.
I just may look into getting the other divers from the German site again, plus they have some world timers I like.
Long Island Watch is a great place to buy from. Super fast shipping.
It's easier to fool people than to convince them that they have been fooled.