Administrator
Posts: 1511
Joined: Sun Feb 17, 2013 11:00 pm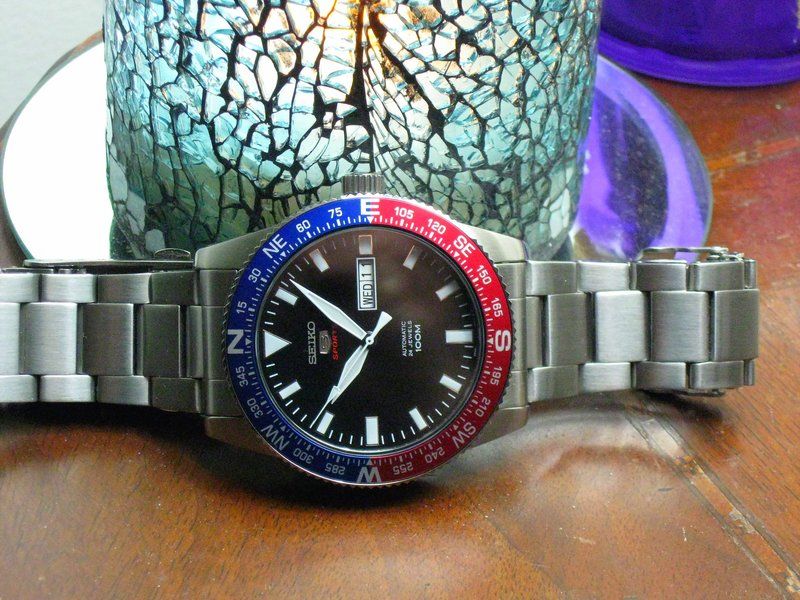 Nosing around Amazon one day, I caught sight of this and well, you all know what happens next.....
43mm case, 22mm bracelet, all brushed that tapers to 20mm
Obligatory wrist shot...
Interestingly, no chapter ring...makes the dial appear big....and very legible. No cyclops magnifier either.
No pic of it, but the lume is quite good.
4r26 movement....but no screw in crown, like most of the 5 series. Fairly heavy too...
Not a lot of cons on this one....non-click bezel, but it's stiff enough to prevent random moves (although I didn't have it precisely aligned for the pics) and no SEL on the bracelet.
It also comes with an instruction booklet on how to work the compass which is a feature I normally stay away from,however I liked the looks so much, I figured what the hell.
By the way, Jomashop had the best price....
Thanks for looking