Founding Member
Posts: 1101
Joined: Fri Mar 01, 2013 11:00 pm
It only took 7 weeks for my new watch to get here from China.
The Shanghai 8120 reissue
35mm and hard for me to photograph
Look familiar?
The Eterna Kontiki at 42mm. Obviously when Shanghai said reissue, they didn't mean their reissue.
Another brilliant photo of the caseback.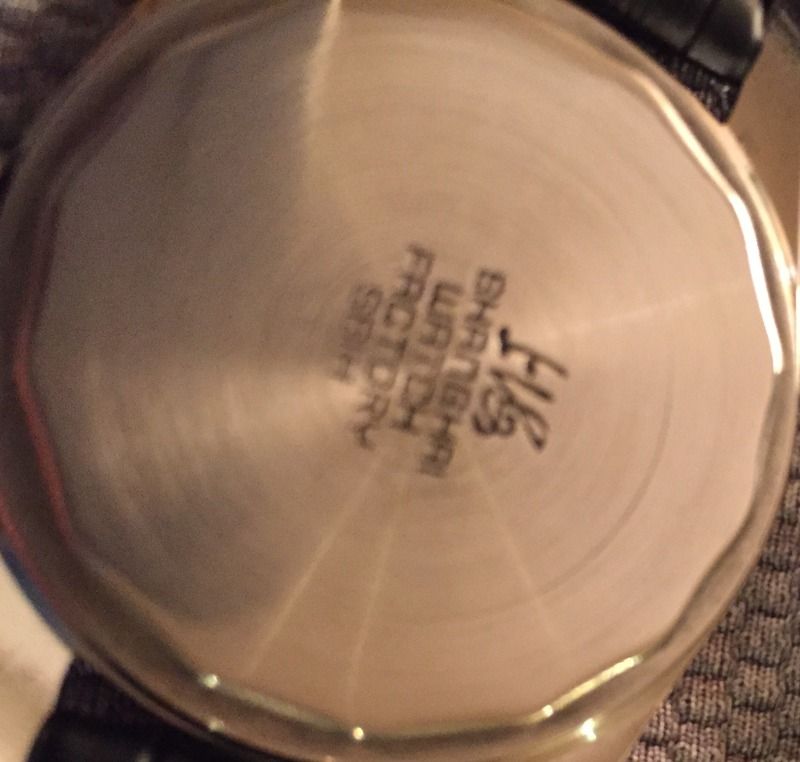 A signed crown and domed acrylic crystal.
It's 10mm thick.
Edit* I found out that blue is just a plastic cover to protect it in shipping, its gone now and looks much better.

The lugs are 18mm, the leather band just isn't that great so I will put a stainless bracelet on it.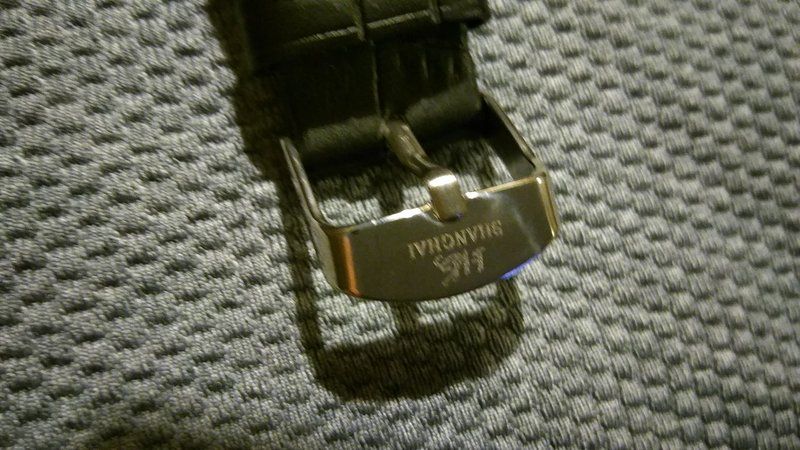 The money shot. It didn't even last a full minute. That's o.k, I didn't get it for the lume.
I got this for looks, I like the dial style and I have a 35mm newer one now that will help save wear and tear on my Eterna. The $51.00 price tag was hard to say no to. It's a 17 jewel handwinding Shanghai B movement, I'm not sure what exactly that is, but it is supposed to be reliable. Win win in my mind.
It's easier to fool people than to convince them that they have been fooled.