Founding Member
Posts: 1170
Joined: Fri Mar 01, 2013 11:00 pm
I ordered it Feb 14th, I had to wait until they made more. I paid extra for express shipping, otherwise I'd be waiting another month.
Wrist shot with the plastic still on. Not bad on my 6 3/4 wrist, the bottom is 47mm and it tapers down to 41.5mm at the top.
A better picture.
My blurry caseback shot.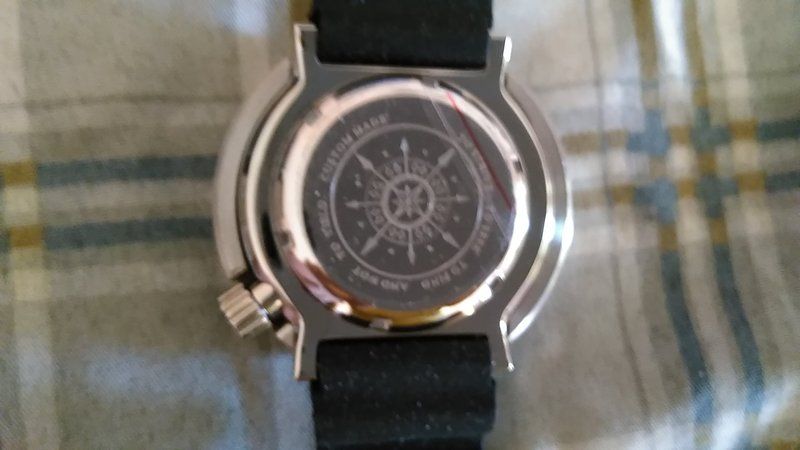 The sides, even has a signed crown.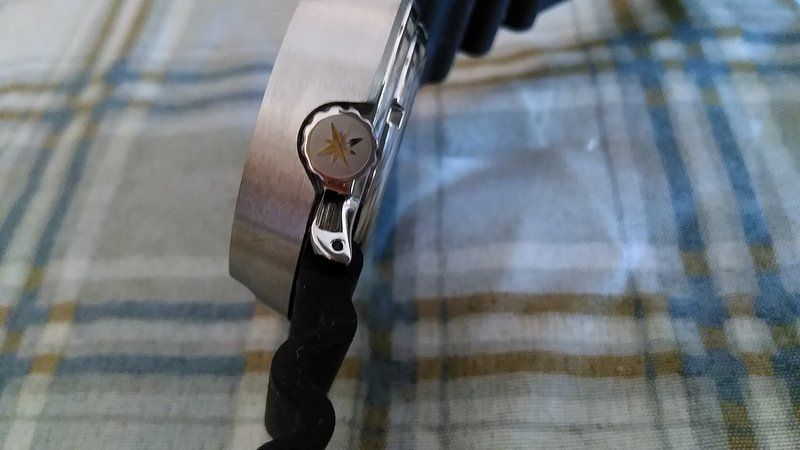 Drilled lugs, sweet. I have no 22mm bracelets or 22mm ratchet clasps around, so I have to wait for the guy I order my ratchet clasps from to get back from vacation so I can get one to change out the rubber to a shark mesh. Perhaps a BOR if I can find one cheap enough.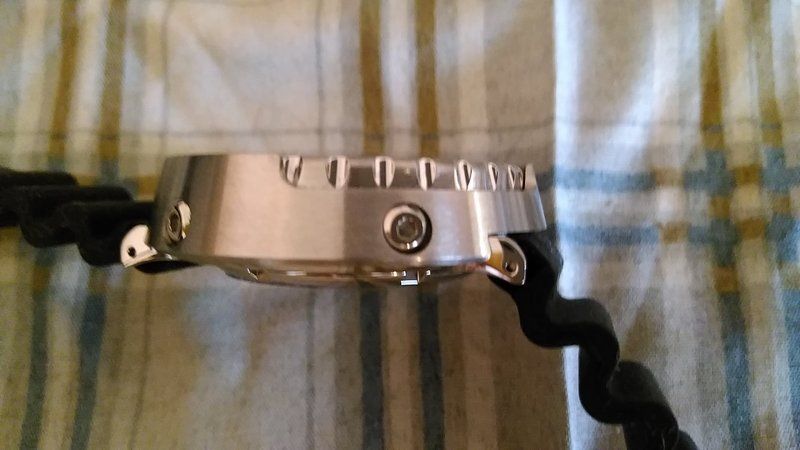 I spent around $145.00 for the watch, $25.00 for the Spreenow broker and about $30 to mail it to me express. I do not recommend Spreenow to others, I thought it was difficult to understand and a little high on their broker end. I will not ever use them again. On WUS, everyone seems to prefer superbuy.com better.
Not bad overall. I don't like rubber bands, but this one is comfortable. It fits smaller than I thought it would, probably because of the short lugs. It is a comfortable watch to wear, so far at least. I haven't checked out the lume. There are some people who say their lume is awesome and lasts a while and others who say their lume sucks and fades fast. I will find out later which camp I am in, but it really doesn't matter to me about lume.
I am deciding if I will mod this or not, it is nicer than I thought it would be, a pleasant surprise. Maybe I will wear it a while then mod it.
Overall, I'm happy I got this. I love the Tuna look and this fills that desire well.
It's easier to fool people than to convince them that they have been fooled.