Moderator
Posts: 1242
Joined: Sun Jul 08, 2012 10:00 pm
and i bought this...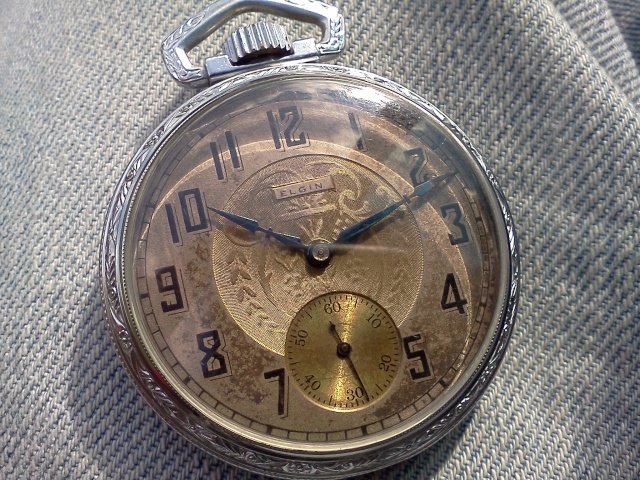 1920's Elgin Watch Co. Railroad Watch
Now, i wrote a review yesterday and while i was inserting the pictures the computer shut off. So here's a quickie: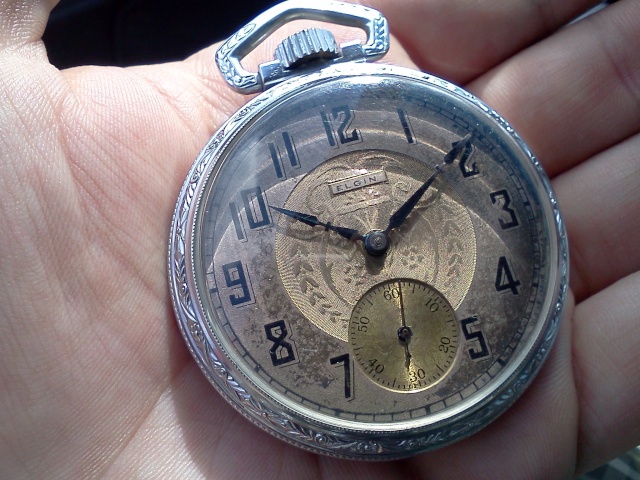 Strong running, accurate, beautifully decorated elgin pocketwatch from the 1920's that belonged to a guy that conducted a postal train. All three hands are blued and it has a cool mediterranean motif engraved in the center of the dial. Caseback has a choo-choo engraved by hand.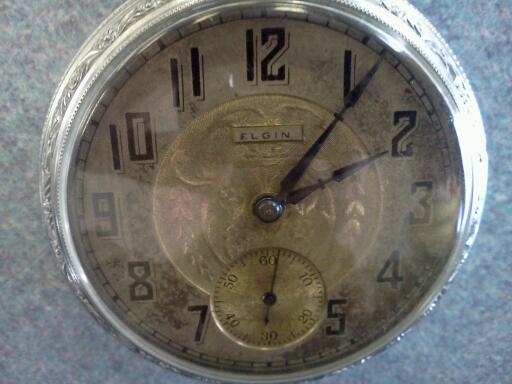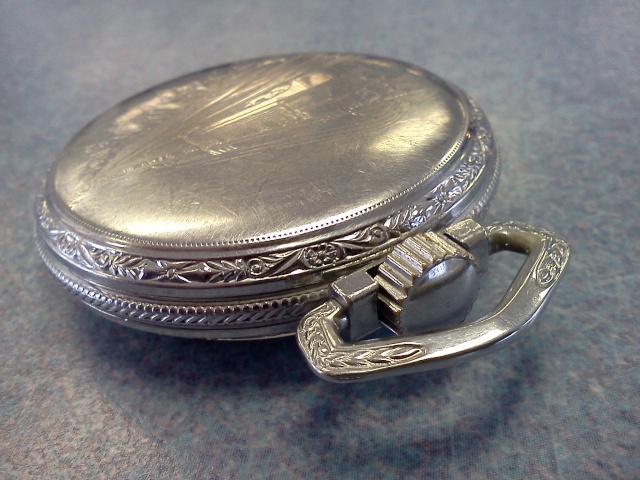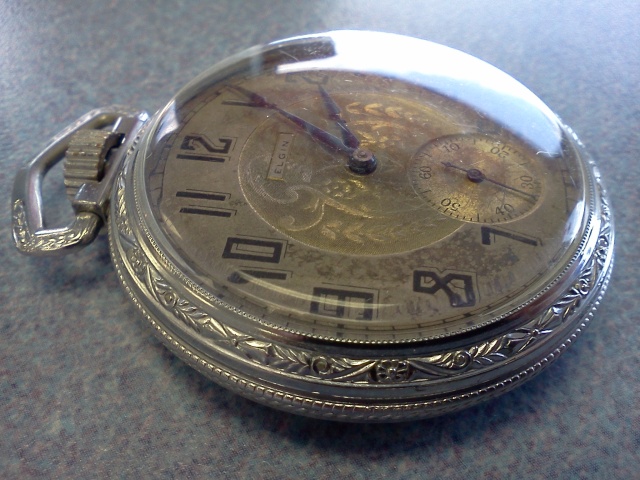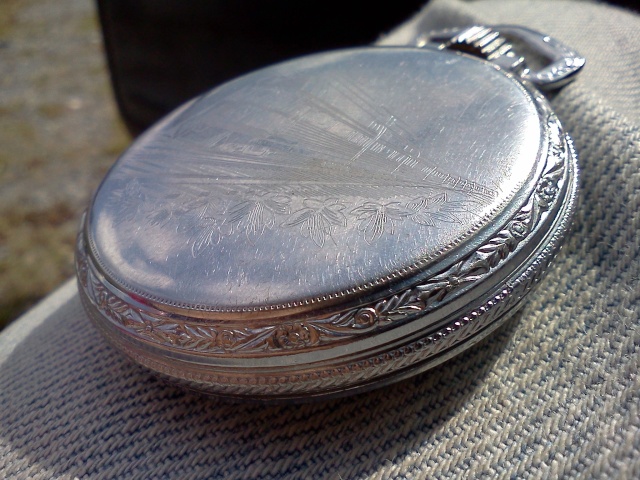 The movement has weird geometric patterns engraved over top of geneve striping and "ELGIN NATL WATCH CO U.S.A." and a serial number engraved and filled with dark red enamel. It ticks loudly 18,000 times an hour and is pretty damn accurate for a pocketwatch of this age. The inside of he caseback has "cleaning 9/30/60 jeweler" and an indistinguishable symbol faintly engraved by hand. I hope that wasn't the last time it was cleaned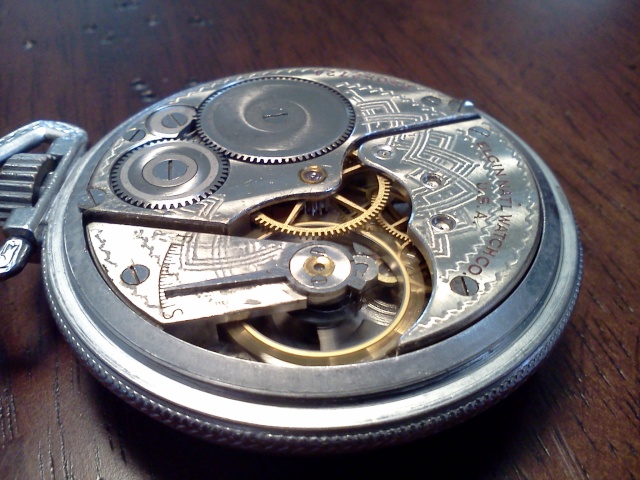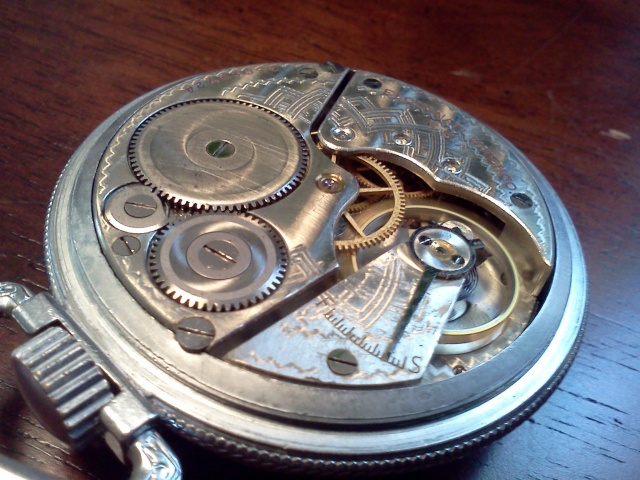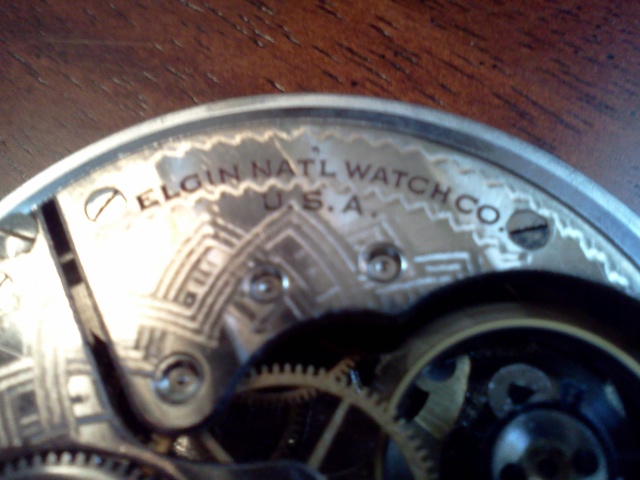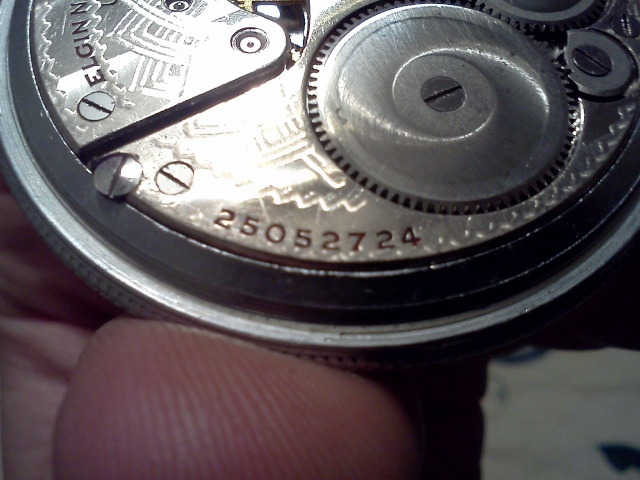 It also came with this american made wood/glass display. I'm going to use it as a desk clock at work before selling it.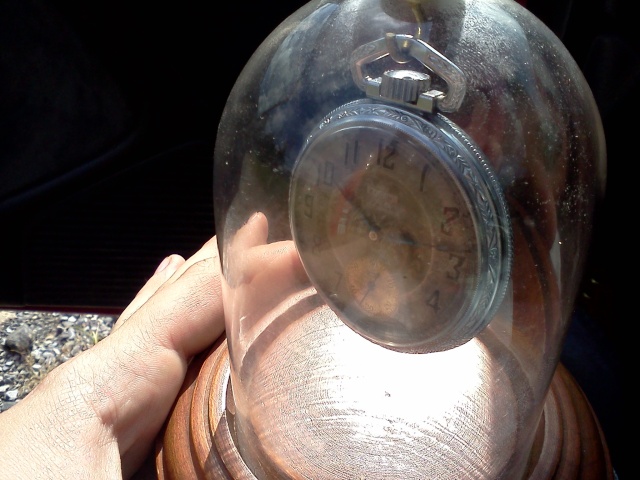 If anyone knows where to get an antique chain for it, let a brother know!
DOOM - The WatchForums Supervillian