Moderator
Posts: 1051
Joined: Sat Mar 31, 2012 10:00 pm
I have been watching the Alba market on eBay for a few weeks and picked up two little gems. My taste has always leaned to the "off beat", explaining why I have owned my share of Rados and Androids. If Seiko used the same dating code on the Alba brand, I would put mine as produced in the late 80s (any clarification would be greatly appreciated!). What I find remarkable is the overall quality of the watch and attention to detail, especially compared to the junk pumped out by companies today.
From Wikipedia:
Alba is a wristwatch sub-brand of Seiko Watch Corporation which appeared first in 1979.
Using Seiko's own family of movements but with modern styling designed to appeal especially to younger customers, Alba watches are primarily aimed at Asian markets in the hope of creating long-term loyalty to the Seiko group when these customer's purchasing power increases.
First up is the bullhead. It has a wonderful two tone brown dial (hard to catch in photos) with applied markers. They cover the stem with a brown painted dot on the crystal. The watch is about 40mm wide and very slim. I like the complicated bracelet. The big links are solid, with the sizing links folded metal. They use a folded metal ingot which pops out very easily for sizing (you could do it with a paperclip). The watch is very unique, but given its dimensions, it is very pleasing without being obnoxious.
Broad sunburst brushing with a sharp line of polish on the case (try that Mr. Liang)
Beveled crystal with applied markers on the dial. Second hand at the 3 o'clock position.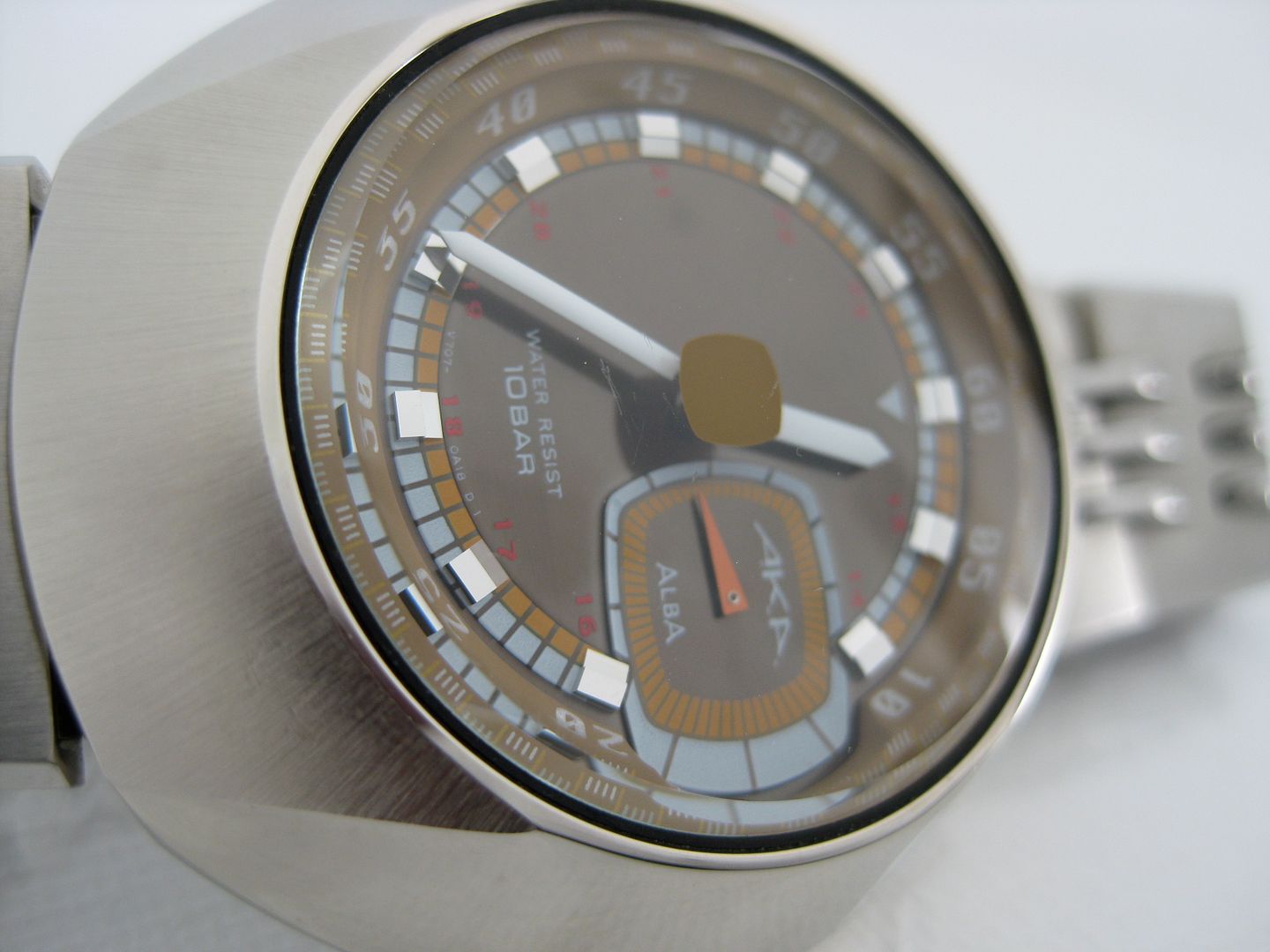 Detail of the sizable links.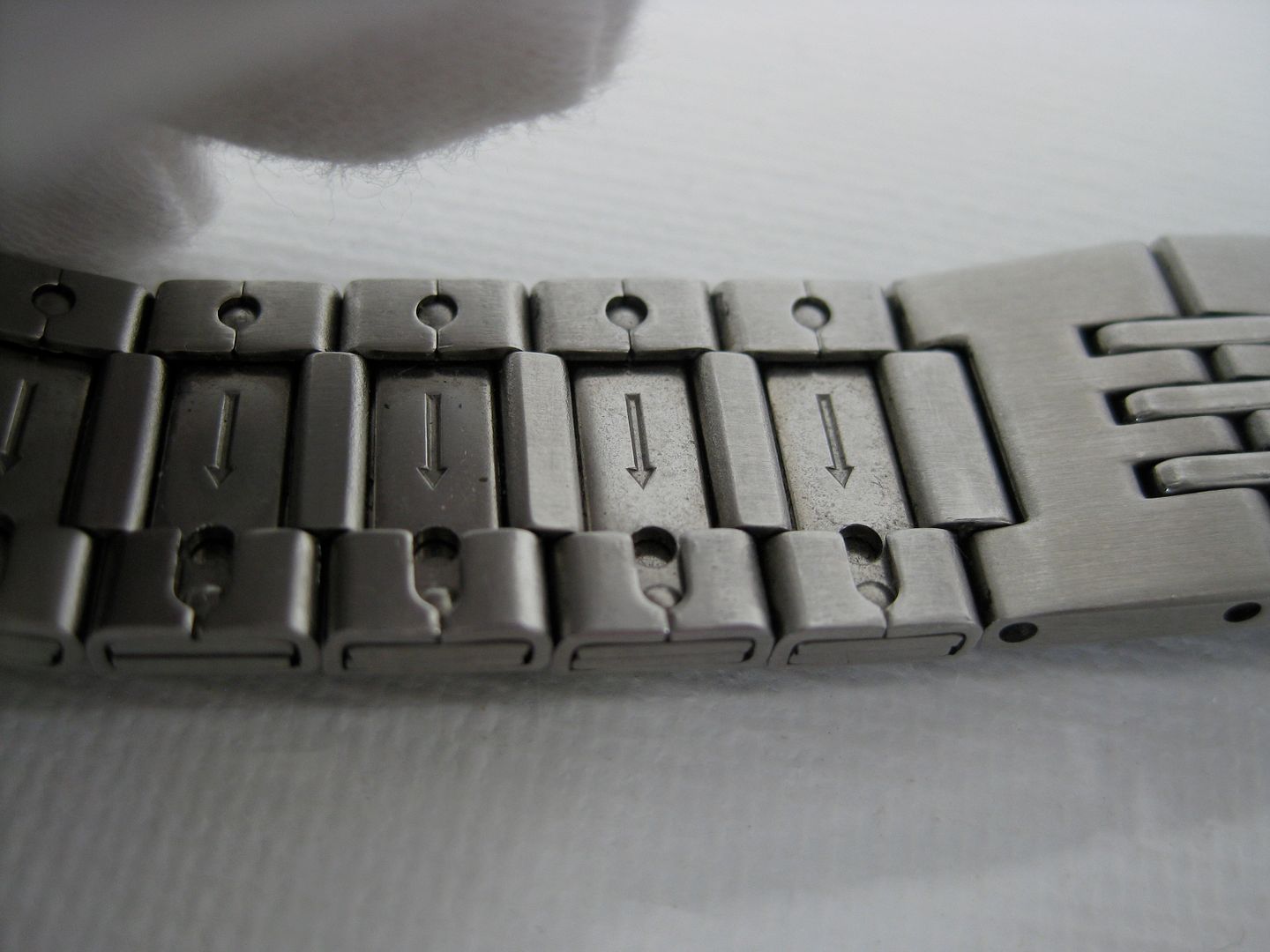 Next up is this square model. I bought it out of Hong Kong for a steal at $25 plus shipping. It arrived a bit tarnished:
A quick trip to the ultrasonic cleaner for the bracelet, and minimal polishing with a Cape Cod cloth, the watch was back to wow state on the wrist.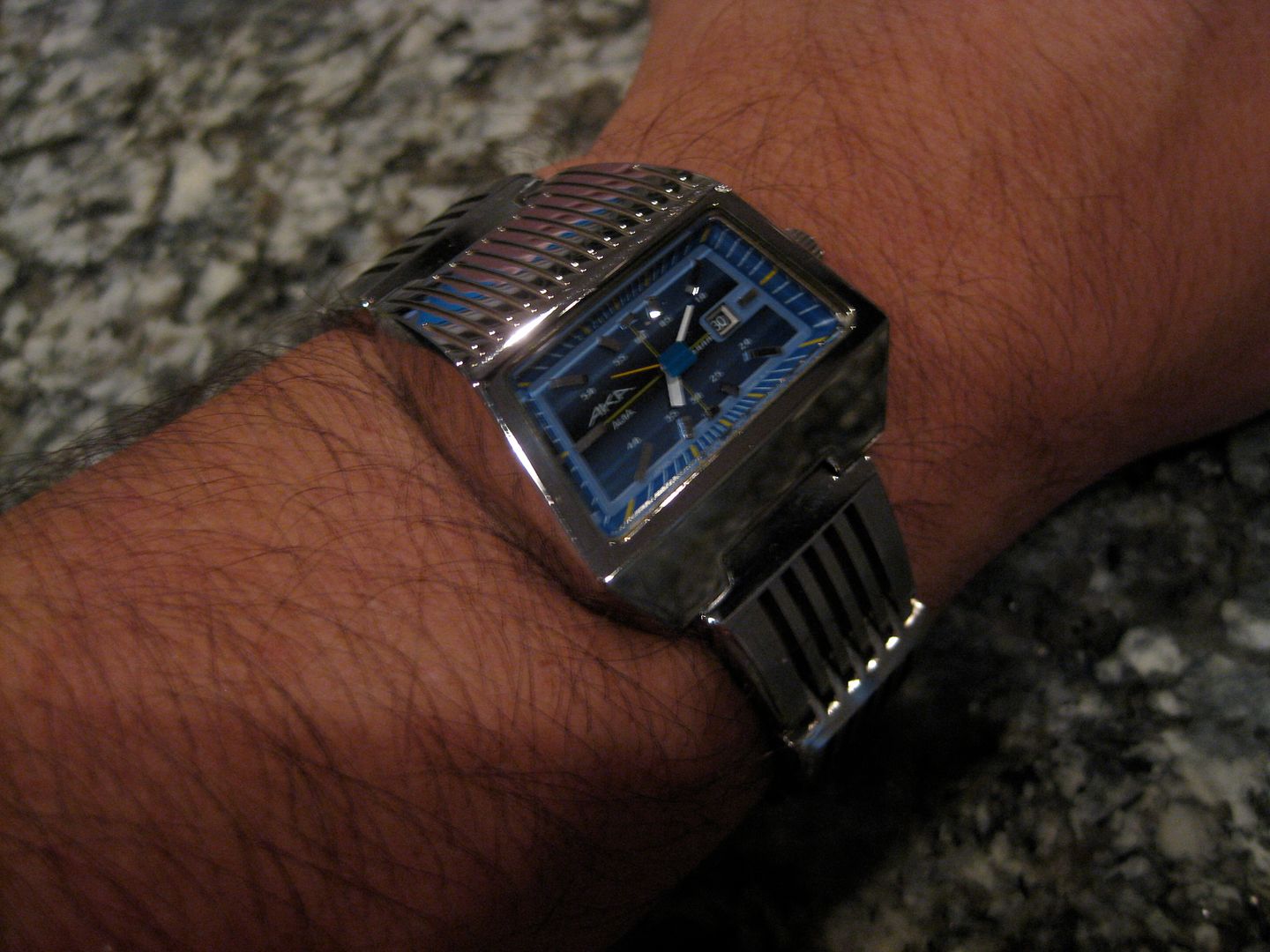 I would describe this watch as a "drivers watch" as the dial is angled into the case in such a way that time can be read with your hands on the steering wheel.
In fact, the cheese grater case and bracelet reminds me of one of my favorite drivers from my adolescent years, the Ferrari Testarossa:
Detail of the case, again featuring a two tone blue, applied markers, and the stem covering dot painted under the crystal.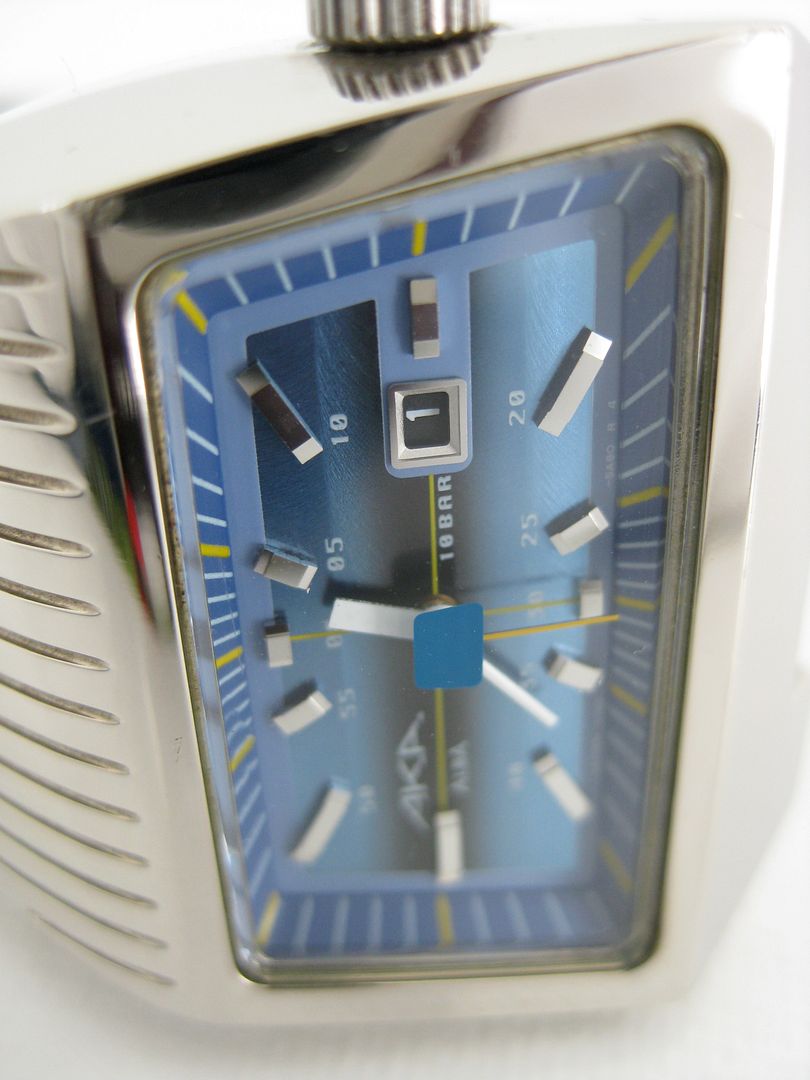 About 38mm wide at its widest
Thanks for looking, and if anyone can tell me more about these two, thanks in advance.