Founding Member
Posts: 1078
Joined: Sun Apr 01, 2012 10:00 pm
Click here for pronunciation of Revue Thommen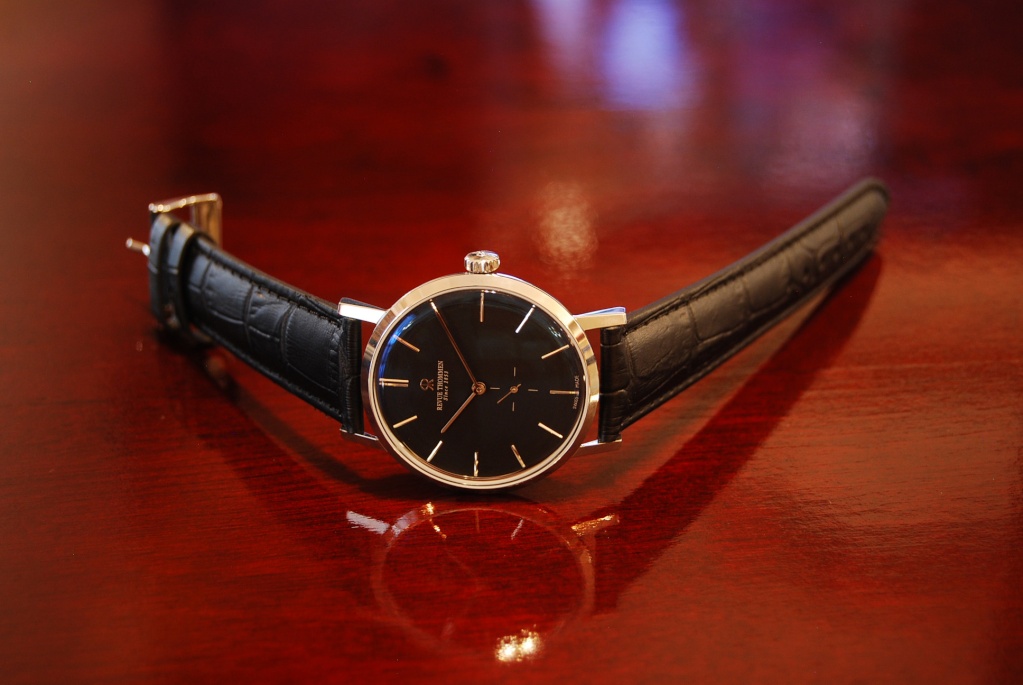 I have been stalking this one for a while now.  Wanting one that may be
a little off the beaten path
...if you will.  This deal came along so I jumped on it.  One thing about this brand though, is information isn't easy to come by.  And the fact that their website went down shortly after clicking
submit order
doesn't help with this review.  However, I have been in contact with Revue Thommen via Facebook and they tell me all is well and the website is being updated.  We shall see.  Anyway, on to another pedestrian review.
Packaging doesn't really concern me, but I thought I should include a pic.  Everything seems to be in good order.
The case diameter on this one is 38mm with a thickness of 7mm.  The lug width is 20mm.  I'm not going to get into how the thin bezel makes it appear larger...uugghh too late...I suppose I just did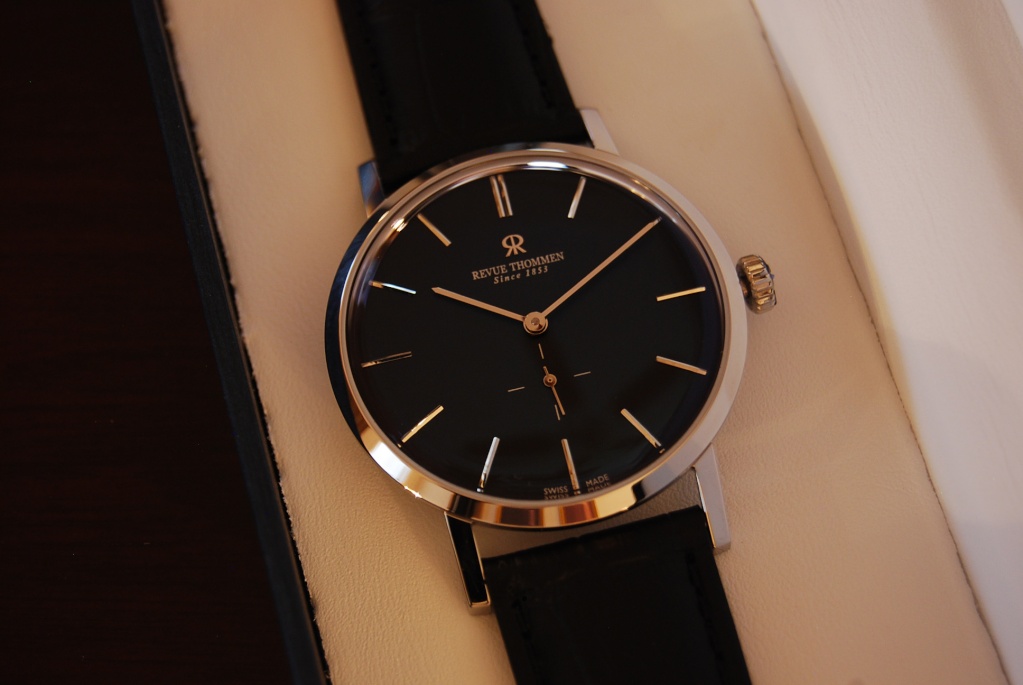 A simple flat black dial with polished silver tone markers and hands.  No lume here. Small seconds with 1/4 minute markers only.  I like it.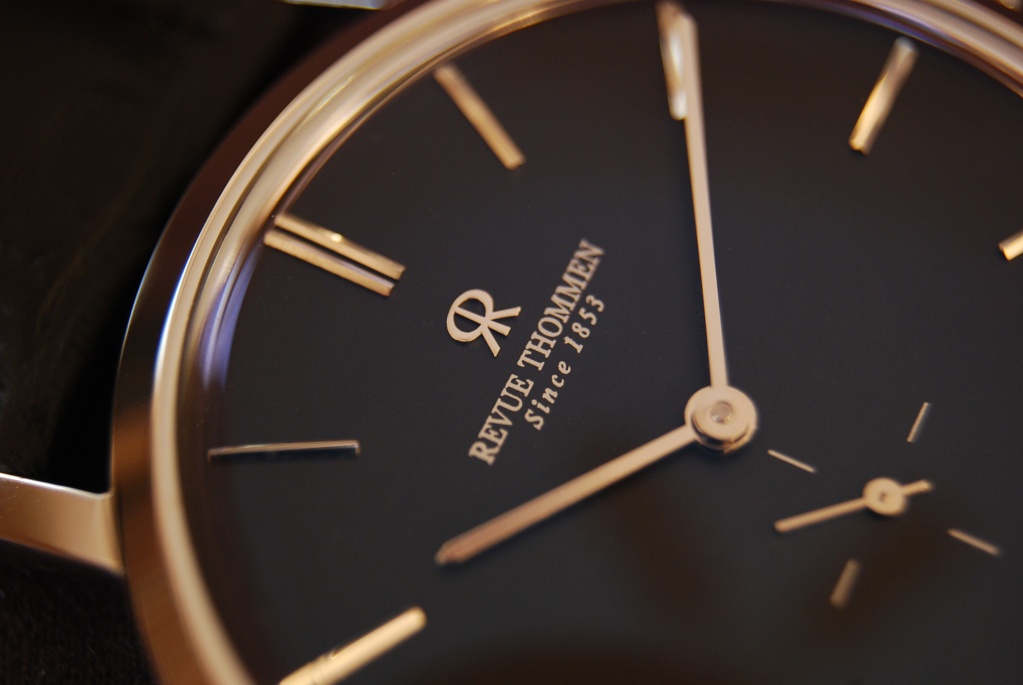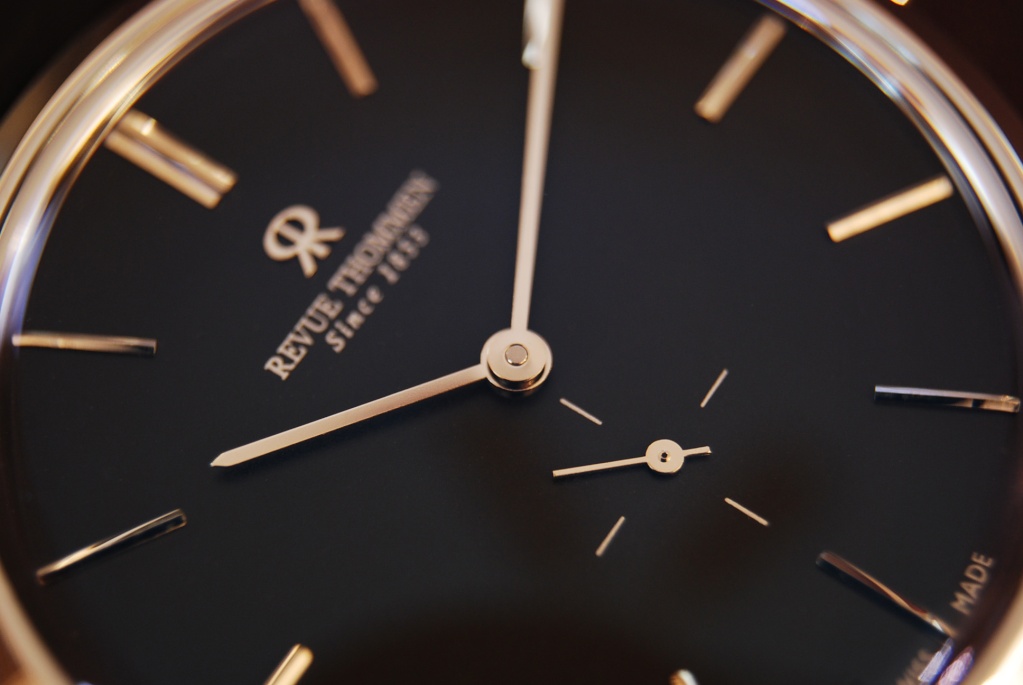 Sapphire crystal.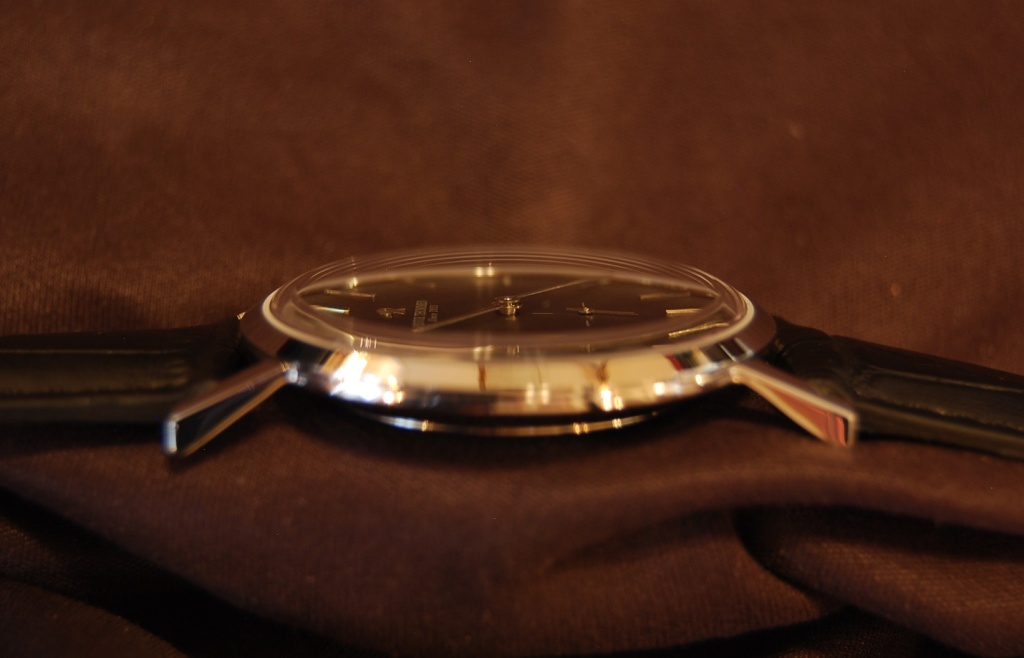 A snap down case back.  Water resistant to 30 meters.  Jamesbee or Bedlam won't be wreck diving while wearing one of these. Not a concern for me though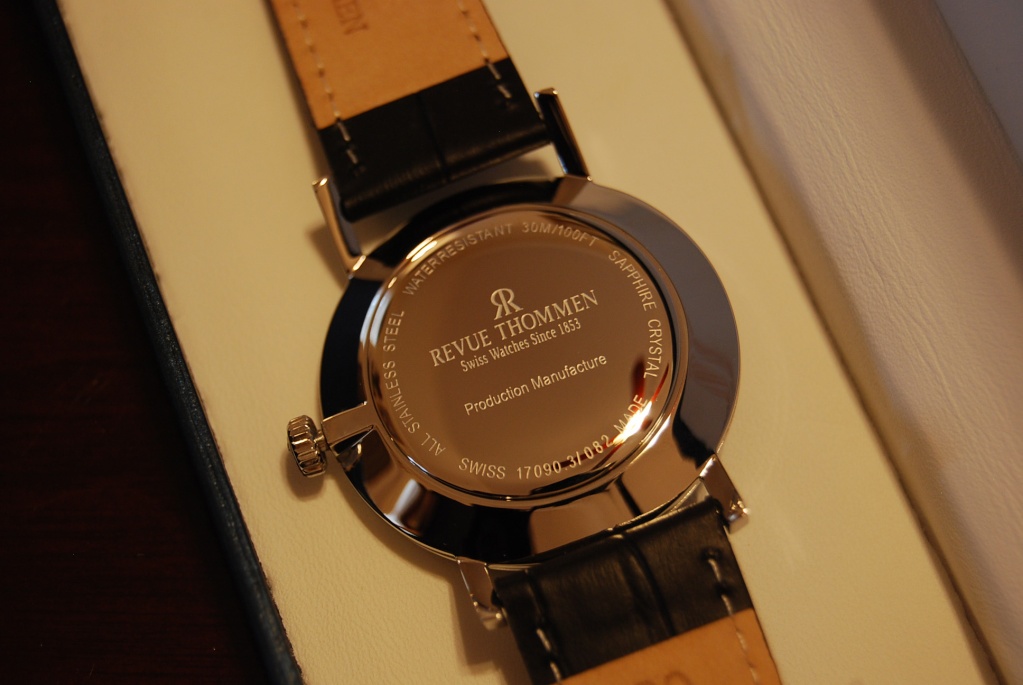 The crown is signed.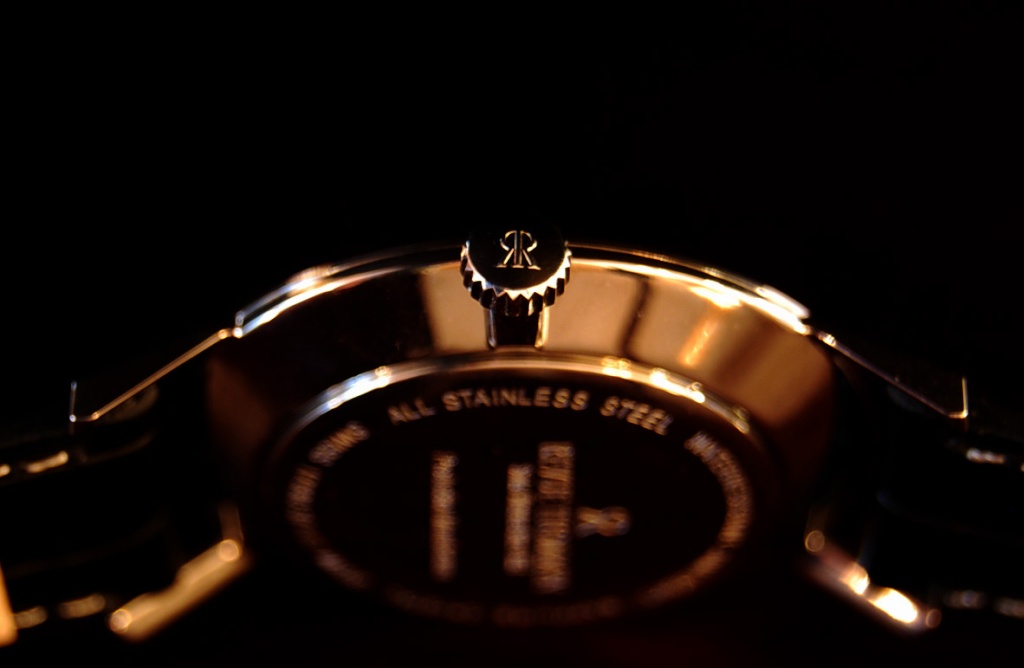 The alligator embossed leather strap is stamped Revue Thommen and the buckle is also signed.  Nice touch.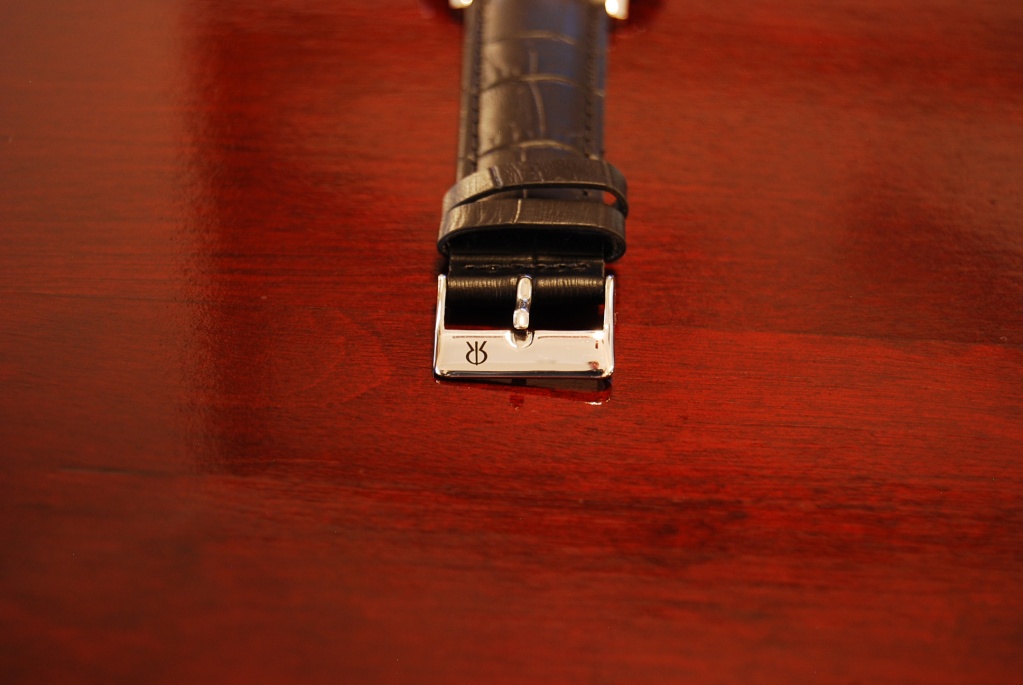 On to the movement.  This watch has a manual wind, non hacking, Revue Thommen GT 12 movement.  I ran 2 power reserve tests on it.  Both times it ran between 44 and 45 hours.  I also tested the accuracy during the power reserve tests.  I changed positions occasionally during the tests (when I could remember) and both times it ran between +5 and +10 secs @ about 30 to 36 hours in.  It's hard to get an exact measurement with this configuration.  Anyway, it passed as far as I'm concerned. Here is a summary of specs on the movement from ranfft.de.  And below that is a link to the GT 12 datasheet pdf if you want to see more.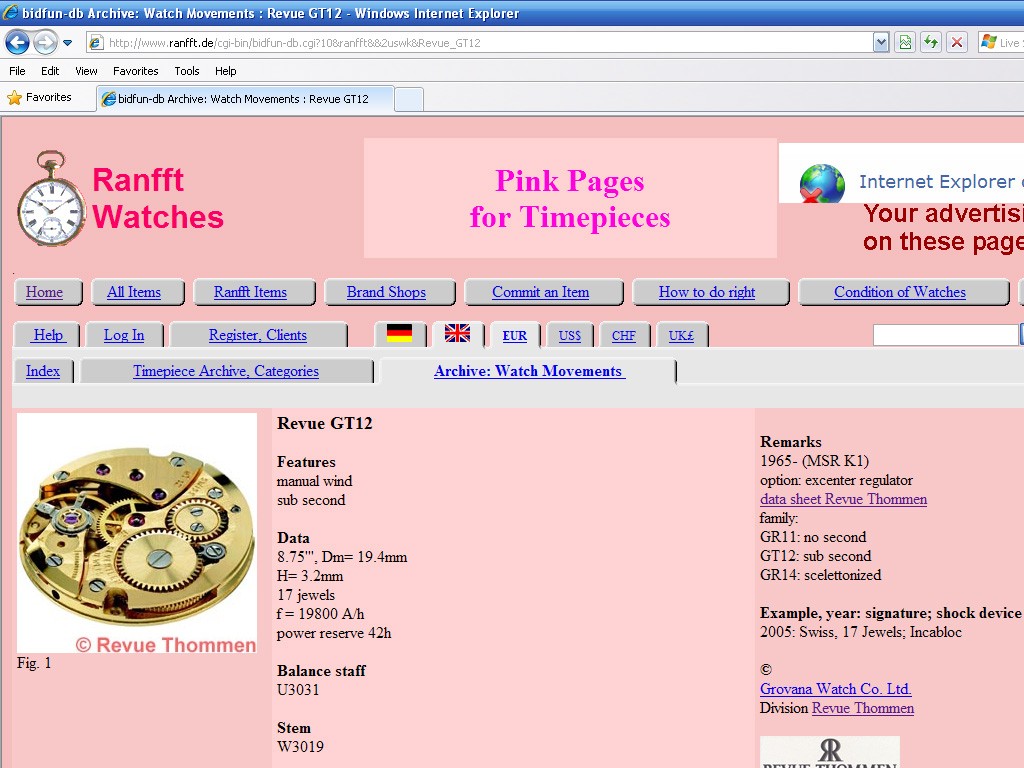 Click here for GT 12 datasheet pdf
I picked up a couple of Hadley Roma oil tanned straps for it.  A black and a brown, both with no padding, no stitching.  I don't think I have a black dial/black strap combo so I went with the black.
Before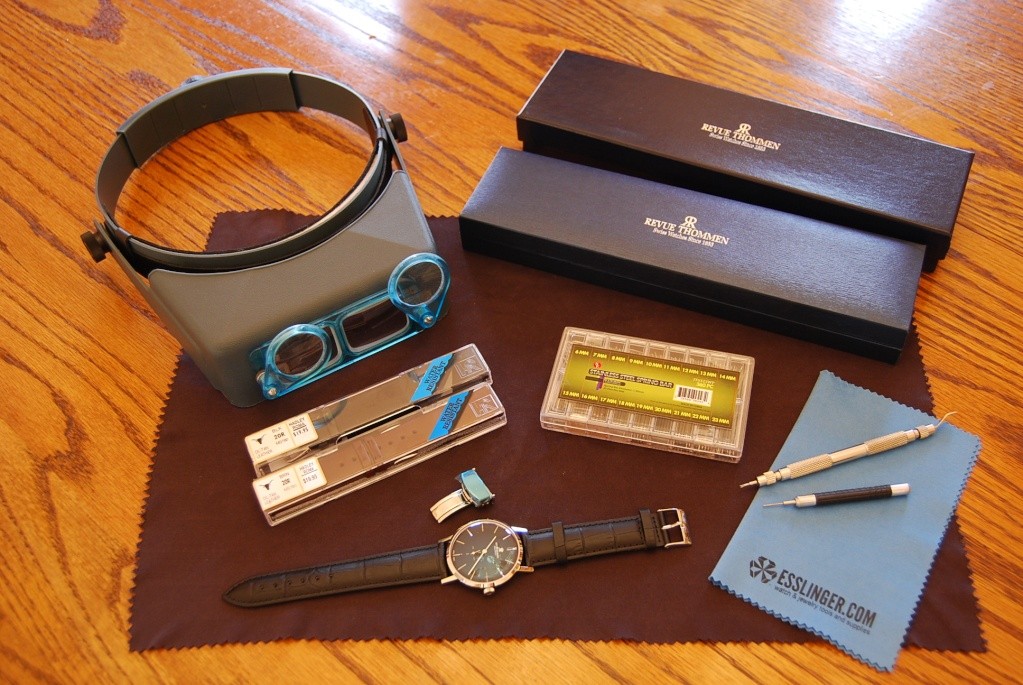 After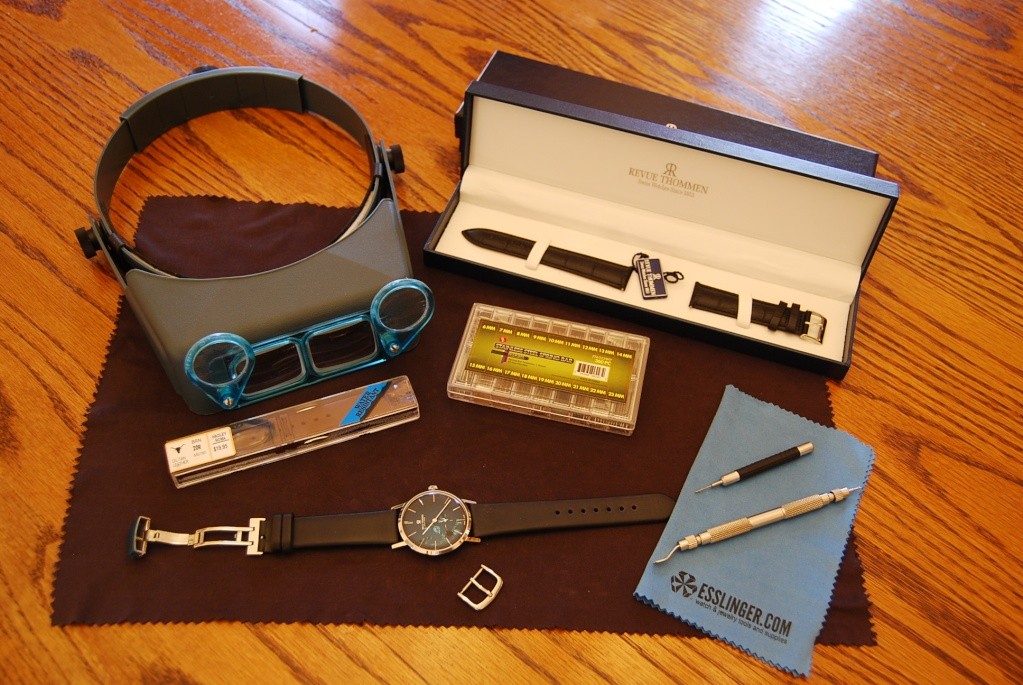 A few more pics after the strap change.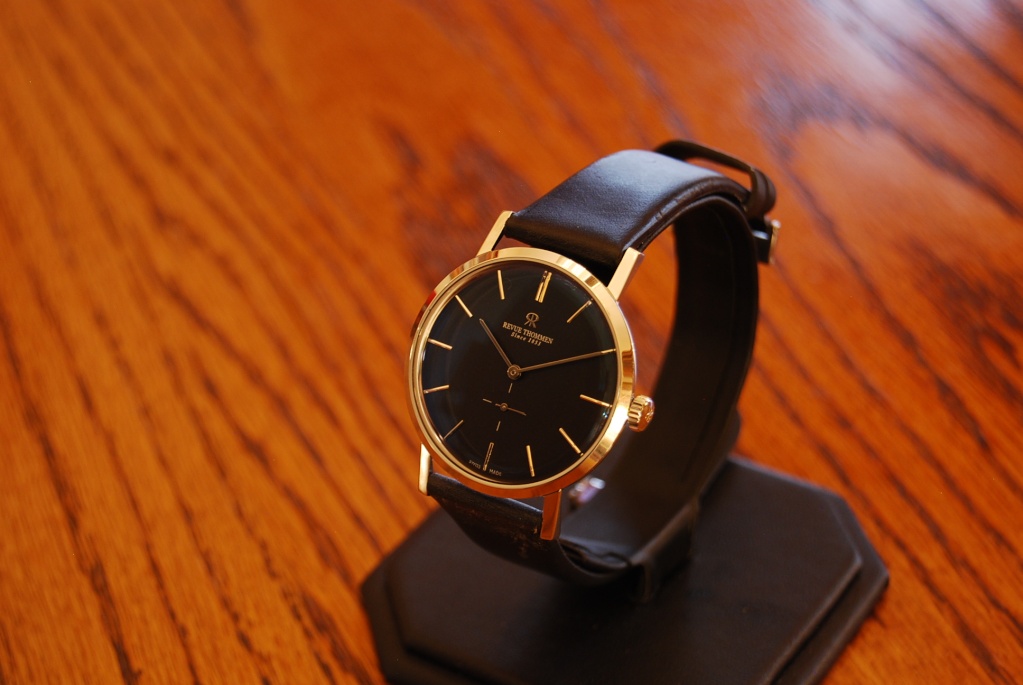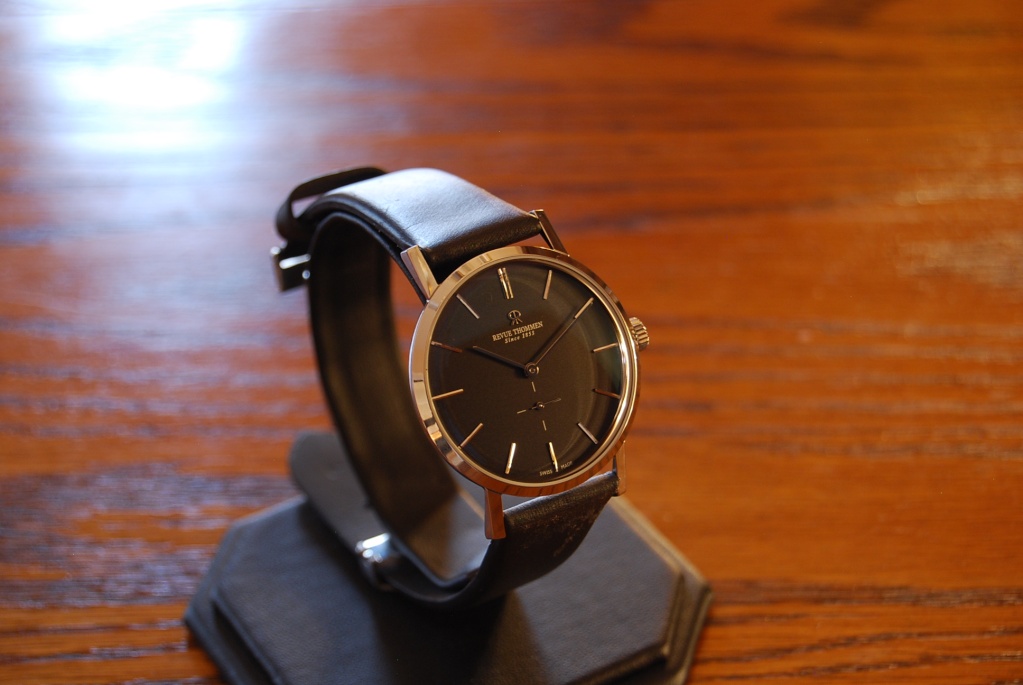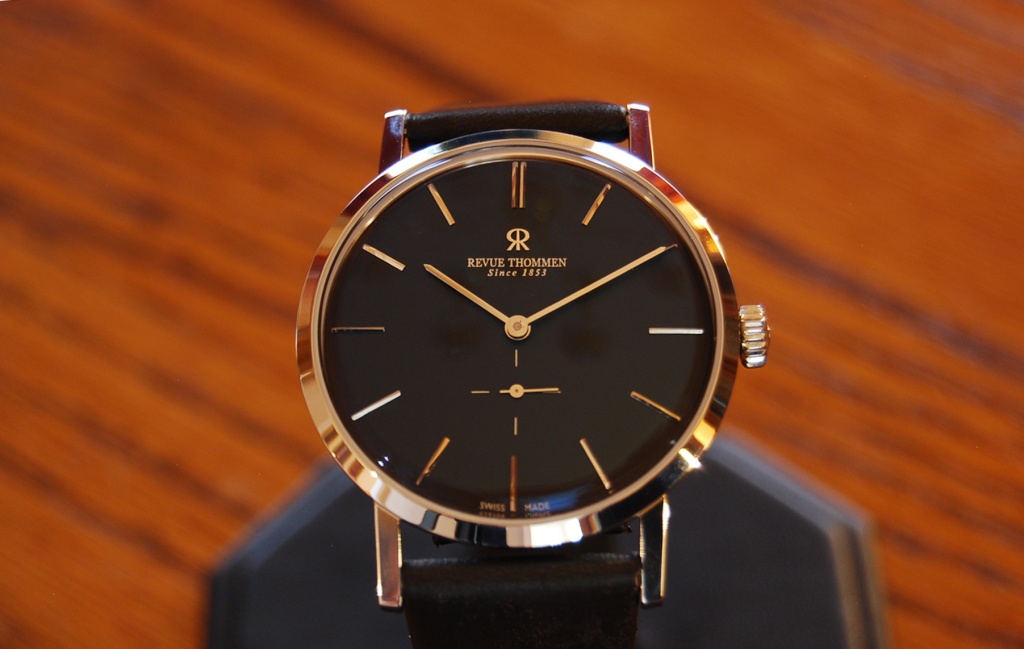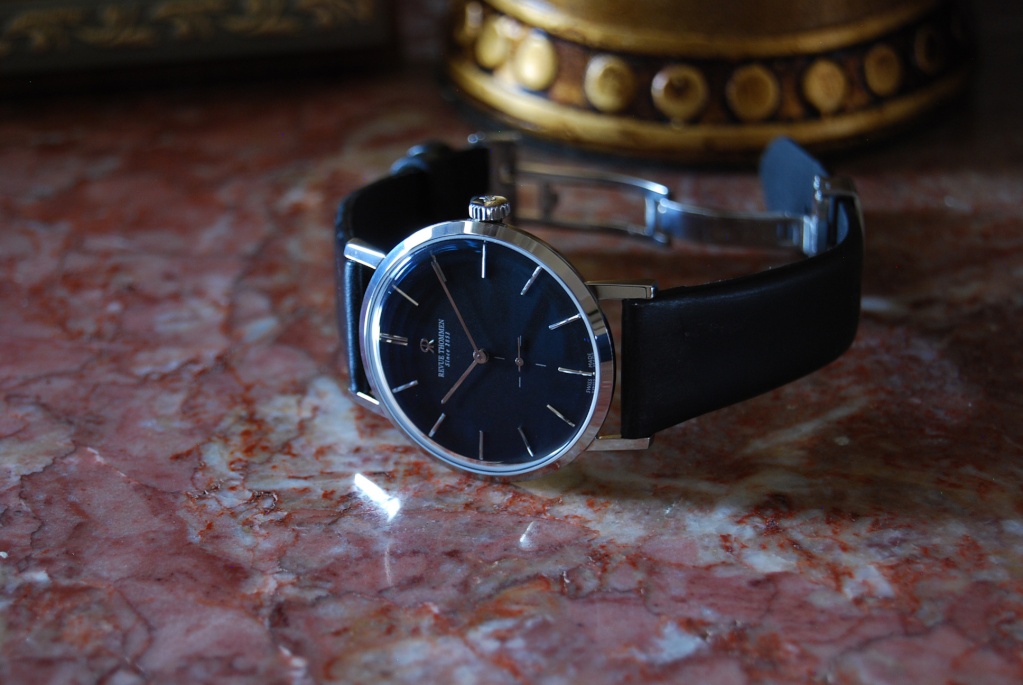 And a couple of mandatory wrist shots.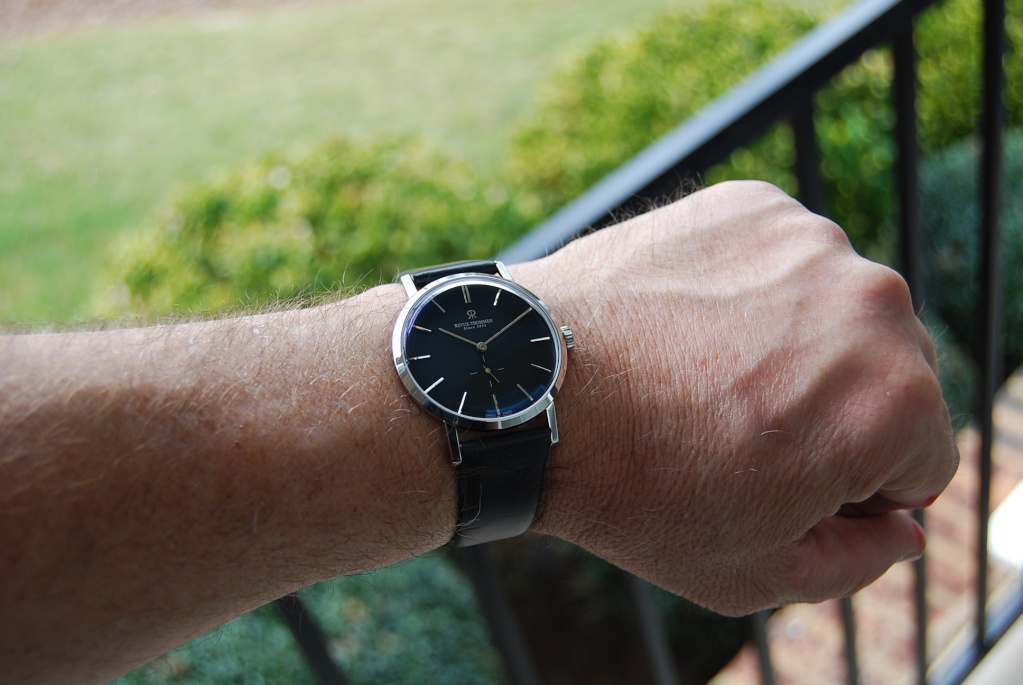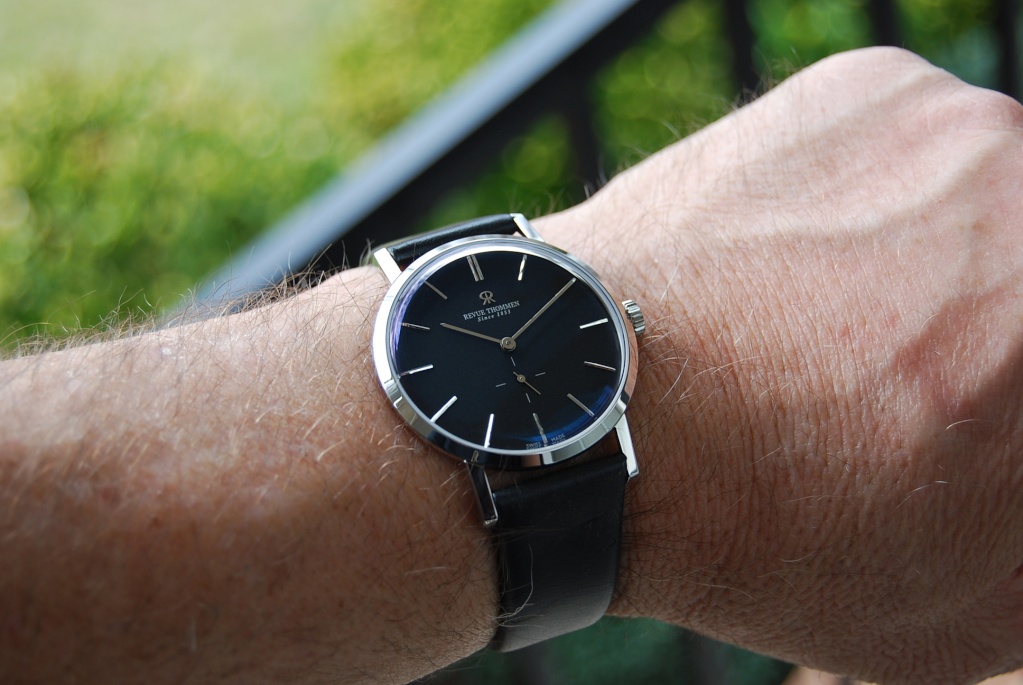 At this point I have no issues with the watch.  Hacking would be nice, but I knew that going in.  This damn strap isn't gonna cut it though.  It already looks rough.  Maybe a mesh is in order.  What say you?