Founding Member
Posts: 1167
Joined: Fri Mar 01, 2013 11:00 pm
My nephew enlisted my financial aid in him getting his daddy a birthday gift.
My brother has ordered the Indian Scout motorcycle and is awaiting delivery of it, he has been shopping around for various accessories for it. He commented that he would like to have a black carbon fiber dial watch to wear when he rides.
Enter TJ Maxx, I saw this Wenger Trekker in the clearance section for $54.00 so I looked at it, saw it was scratch free and decided to get it. I figured I got a great deal until I get home and see that the bezel is fixed. Oh well, for $54.00, it is well made, has the look he wants and should last him a while.
44mm, sits well on the wrist, the lugs don't over hang. The silicone band is like butter on the wrist. I don't usually like silicone, but this feels pretty good. The dial is good sized and I haven't had trouble reading it, reviews show a lot of complaints in reading the dial though. Quartz, so it is easy to maintain, my brother prefers quartz watches. He used to prefer auto's, he likes wearing a different one every day, but doesn't like the hassle of setting them. The edges are smooth, not rough and it seems like a pretty sturdy watch.
Wenger made a good beater watch, that's it. It does tell time and looks like it will put up with a lot. This watch was bought for the carbon fiber dial and the subdued look to go with his bike.
Bottom line...son and dad are happy.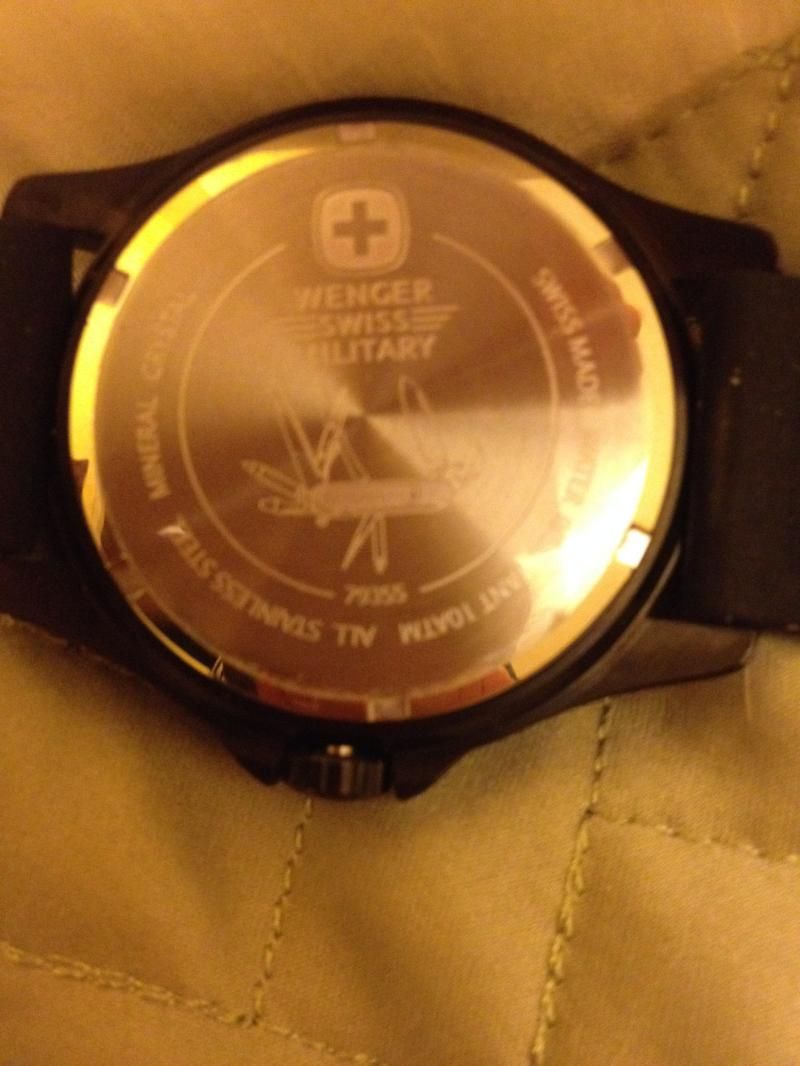 Sorry for the crappy iPhone pics. I should have used my Galaxy tablet, it takes much better pictures.
It's easier to fool people than to convince them that they have been fooled.