Moderator
Posts: 1242
Joined: Sun Jul 08, 2012 10:00 pm
I've never been a big quartz fan, but I make an exception for the omega caliber 1365. First, it's a two hand, so that eliminates the clunky tick-tock of the quartz second hand. Second it has 9 jewels and is a high quality, repairable movement. Third, it's crownless and the time is set by a recessed pusher at 3oclock. Fourth, each minute is a seperate increment, so at the exact time the minute changes, the minute hand ticks forward one full increment. It's very cool to watch and audible in a quiet room.
I already have a solid gold version on a new hadley roma strap.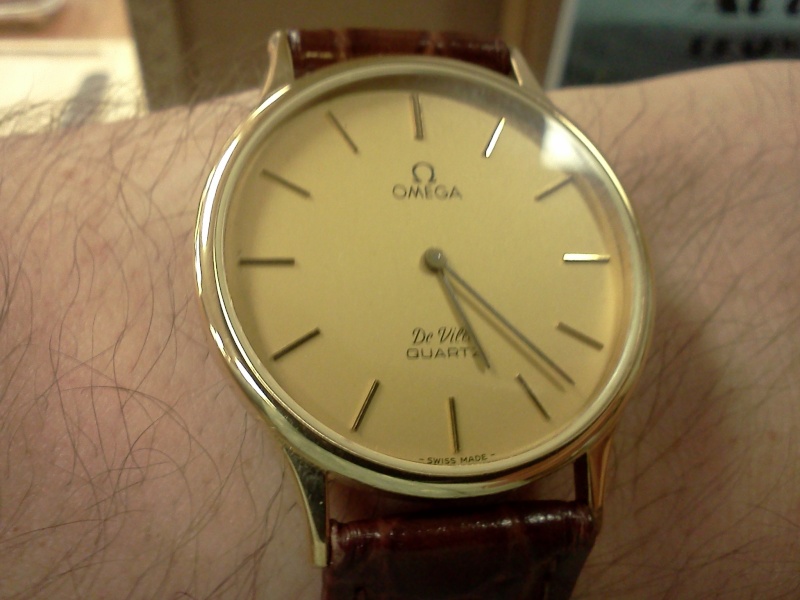 A gold plated lugless version with a crosshatched dial on an integrated mesh strap that I picked up as a major bargain that i'm working on getting refurbished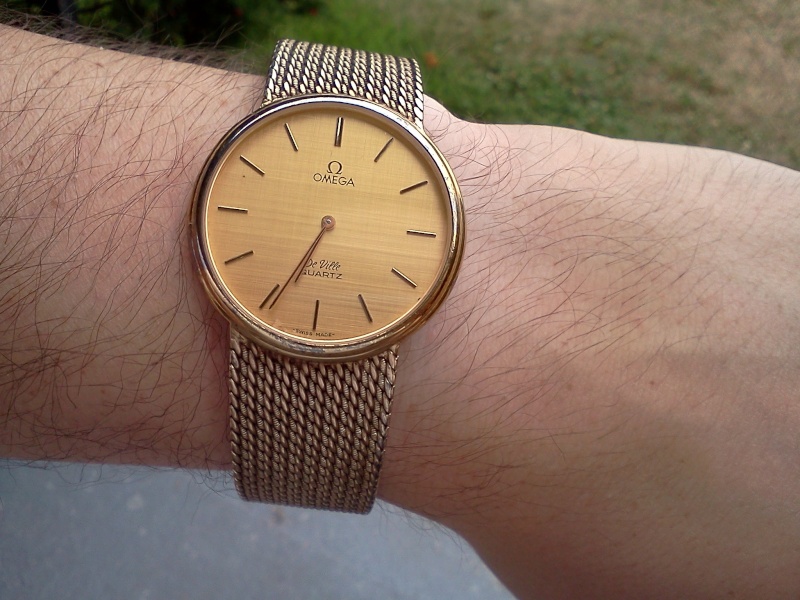 And I just won this 1984 (my birthyear) stainless version with an omega 7-link bracelet. i'll be sure to take plenty of my own pictures when it arrives
DOOM - The WatchForums Supervillian