Founding Member
Posts: 1030
Joined: Fri Mar 01, 2013 11:00 pm
I have been trying to understand how there are various original 63's out there. With so many reputable people having an original, how does one know which one is the real original? This post on watchuseek makes total sense to me. No proof, but it does make sense. So, I went from there when trying to learn more about the variants of this watch.

This is also a picture of Ed's, it is the original that Thomas was designing his 63 after. This version seems to me to be the most common one out there that people are aware of.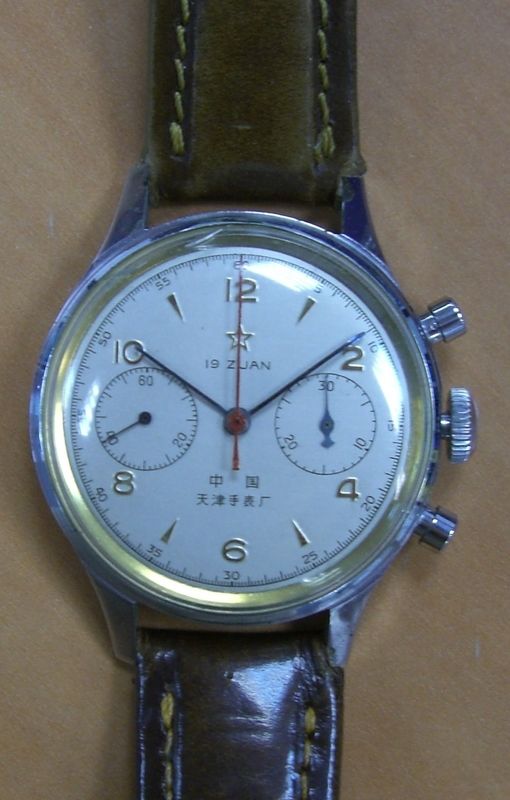 A re-issue owned by mleok of watchuseek, his picture too. The early re-issues like this did not have the star colored in. Of course, I have to search this uncolored star version out for purchase.
Another original variation of the 304.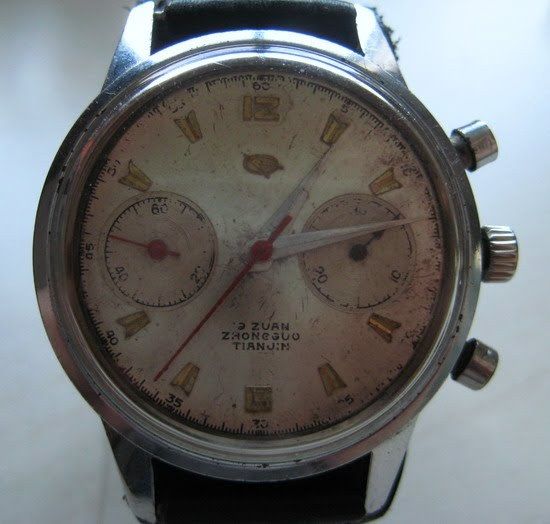 Here is the re-issue of that original, it is a picture taken by gigfry (watchuseek) and it is his watch. I am strongly considering picking one up.
The next two pictures are Ed's from watchuseek. These are the D304's that he designed his re-issue off of. Original cream and black dial D304's.
I've seen 63's for a few years, but when I saw AlbertaTimes, I just thought Ed had the best bang for the buck. Look at Ed's original pictures and what he produced. He put a lot of thought into it and I think his re-issue is true to detail, yet different enough to not be a copy.
Here are my D304 63 re-issues. I couldn't decide on which one, so I got both.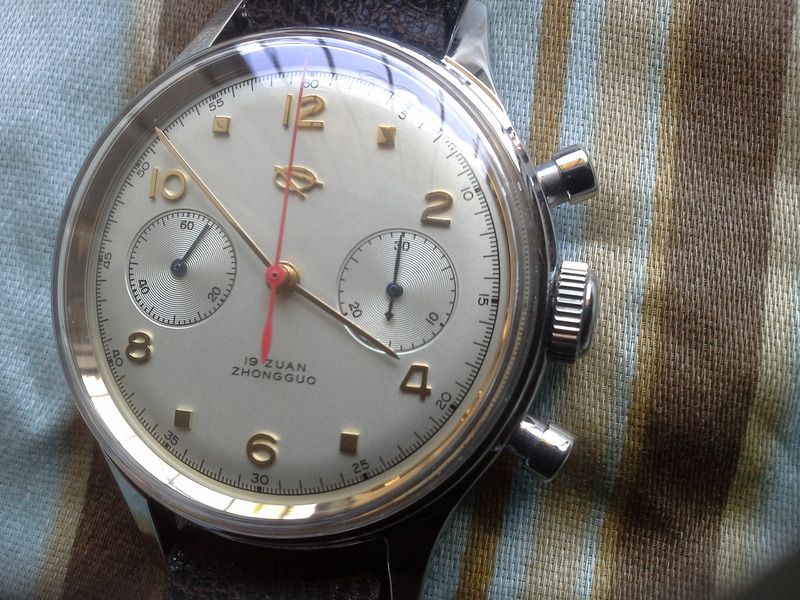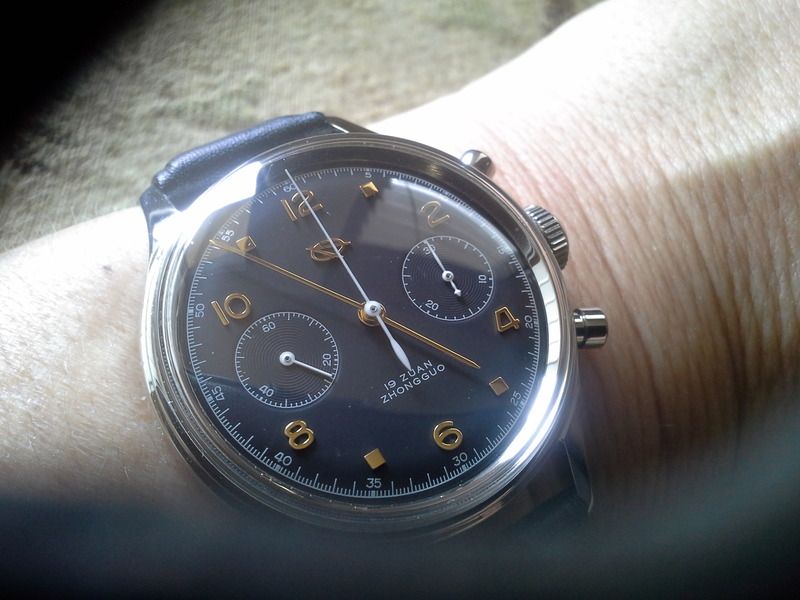 Sea-Gull ST-1901, column wheel chrono movement hand winding.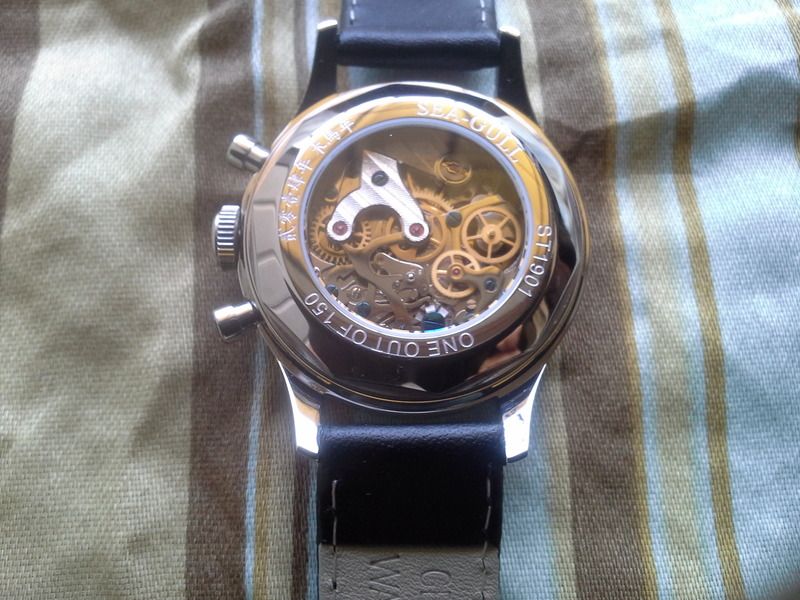 I ordered 1 solid case back in case I ever want to change out one of the display backs.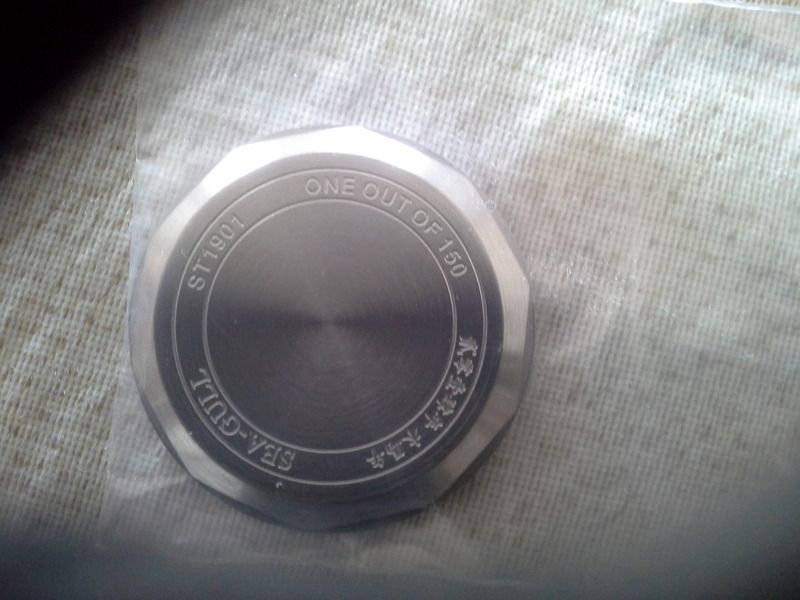 Signed crown
Signed buckle.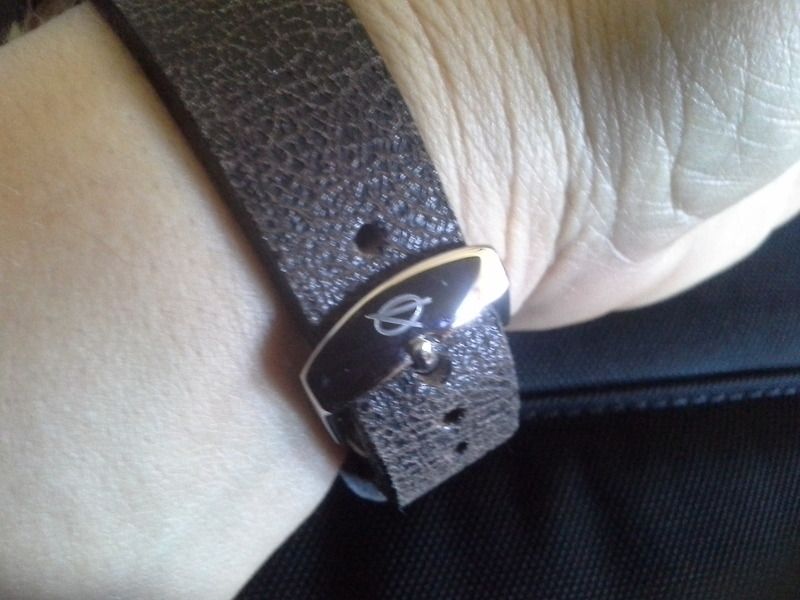 It's easier to fool people than to convince them that they have been fooled.