Founding Member
Posts: 45
Joined: Sun Apr 08, 2012 10:00 pm
Last month my two boys (4 and 2) bought me a watch from eBay. The GLW made me choose one from a dodgy eBay site, and I chose this one: This is the publicity shot.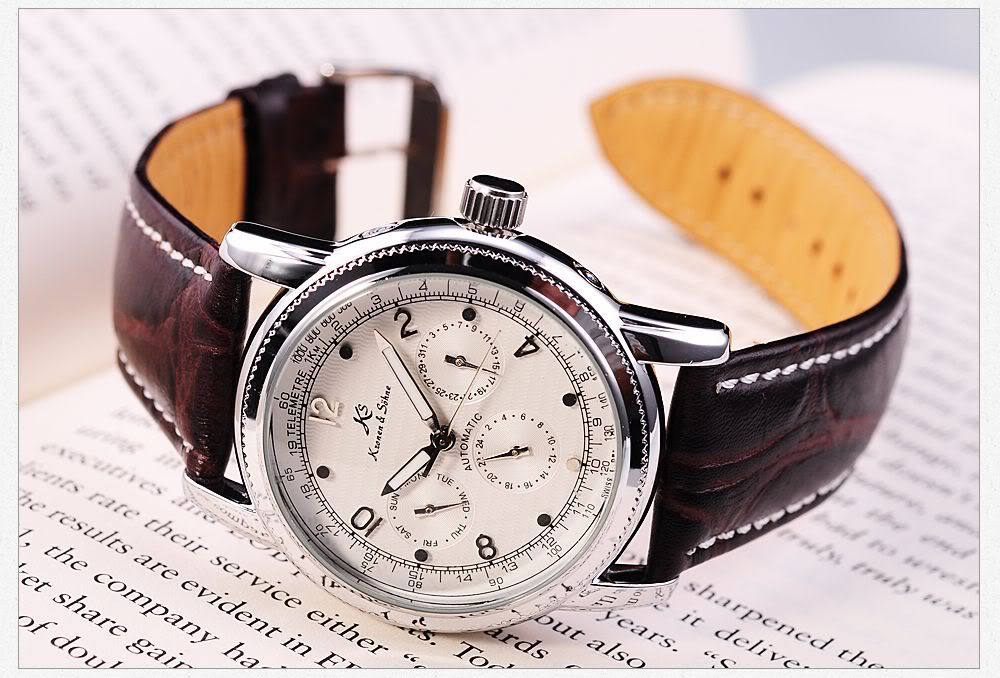 The original source is here, with the specs: it's the white dial.
http://www.ebay.co.uk/itm/New-KS-Mens-Classic-Automatic-Mechanical-Date-Day-Leather-Strap-Wrist-Watch-/170862528975?pt=UK_Jewelery_Watches_Watches_MensWatches_GL&var=&hash=item27c83349cf
I stuck a half decent strap on it, and it now looks more than respectable, IMHO, of course. And all the dials work as advertised, which came as some surprise.
I've been wearing it quite a bit, as it keeps them and Lady ITFC happy to see it on my wrist.
Well, here's the thing. I've been running my own little tests on it and I'll say one thing for the little blighter, at least it's consistent. This is what I've found: 30 hour power reserve, accurate to -5 secs over 24 hours. For a watch that basically cost pence, I think that's remarkable.
Is this unusual?