Founding Member
Posts: 1132
Joined: Fri Mar 01, 2013 11:00 pm
I have been wanting a Tuna for the longest, they are just too big for my wrist though. Then I found that there is a mini Tuna, 42mm, but they don't come up often. If anyone has a lead on one, I would appreciate it. I want one bad and am having no luck.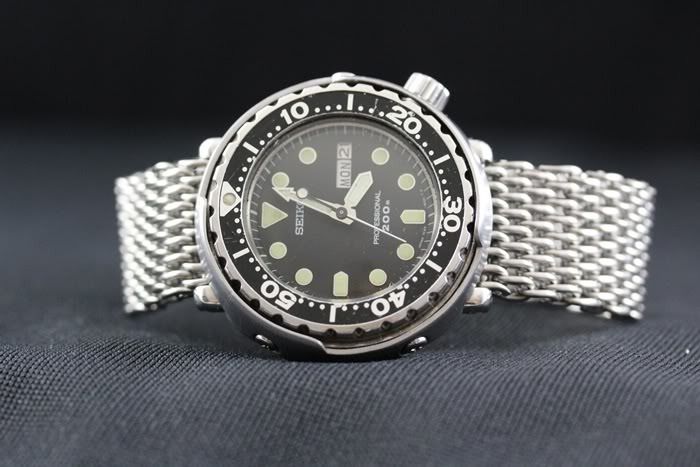 Here is a link with some info.
http://www.thewatchsite.com/21-japanese ... ughts.html
It's easier to fool people than to convince them that they have been fooled.