Administrator
Posts: 1143
Joined: Fri Jun 22, 2012 10:00 pm
Wow! Just, WOW:
Thanks, Mort, you crazy old Navy-flying-bastard! I'd been kicking around the idea of getting one of these off ebay or somewhere for a couple of months now!
Okay, now up is my Volmax Aviator:
I got this a couple of years ago as a gift from Mark (yes,
that
Mark) over at BDWF. It's very cool, and very Russian (none of that Lithuanian-Eastern-European shit in this one.) It's got a cool dial: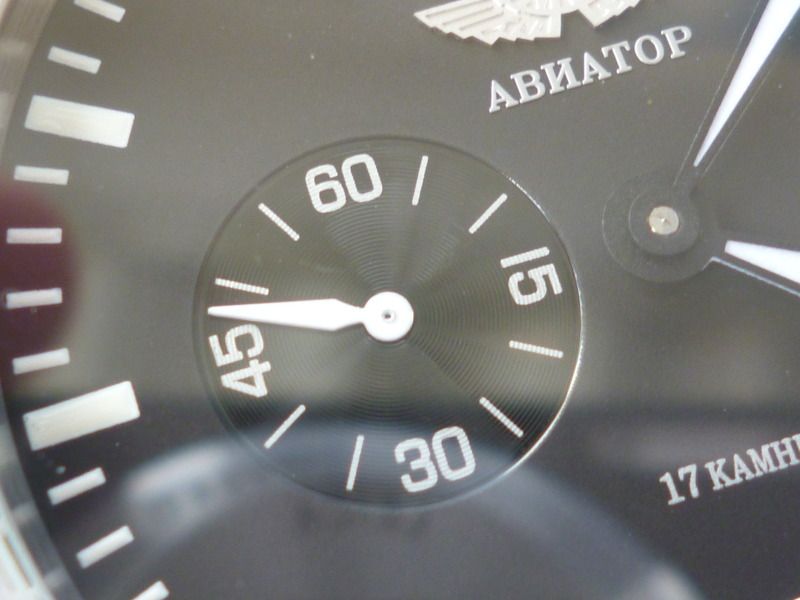 And an even cooler caseback:
It's a hand-cranker, with the stripped down Poljot 3133 chrono movement inside (I forget the caliber number) that's had the chrono plate removed and leaving behind the hour and minute hands, the 9-eater subdial, and the absurdly tiny date window between the 4 and 5. Because it uses the same mainspring as the 3133, it's got a very long power reserve (probably around 60 hours, but I never measured it. My other Poljots ran this long) but leave it to be said it runs a long fucking time off a full wind.
This is a large watch:
--compared with my newest boner-inducing OS300. Here it is on the wrist: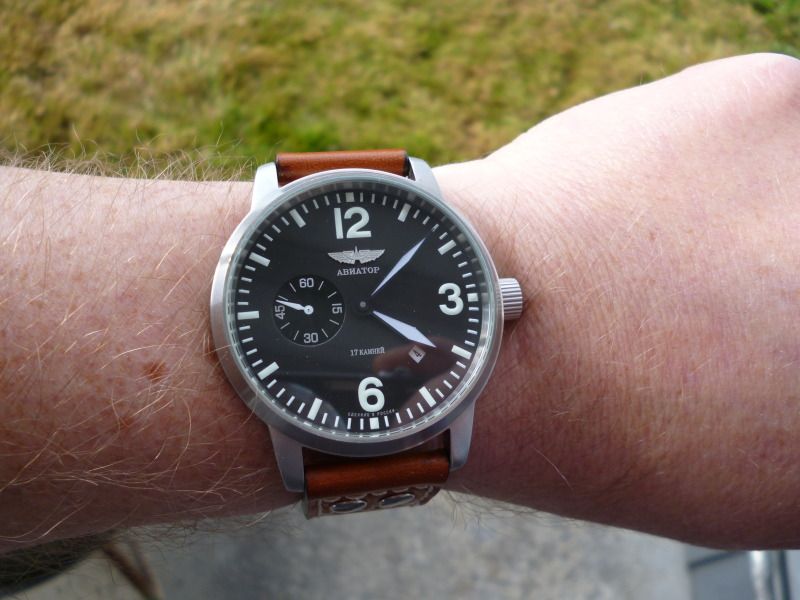 Like all Russian export watches, this one is a "numbered limited edition" of 888/999. It's all stainless with a mineral crystal. I'm including the original box and bracelet plus the very fine Debaufre leather strap and signed buckle that I'm too fucking lazy to take off.
Good luck!