Founding Member
Posts: 1170
Joined: Fri Mar 01, 2013 11:00 pm
A couple of years ago, I began looking at vintage watches. I had no knowledge on what to look for in vintage watches, except for making sure the movements, hands and cases were correct to the brand. I never thought about the dials though, I looked for perfect dials. I didn't understand that a re-dial would take the value of a watch down a lot. I saw people saying to only get a re-dial if it was necessary. The watches I found were radium dials originally, so I thought a redial was not a bad thing. What I didn't understand on these re-dials was; they were not re-dialed to the same look they originally had. I basically have artist's free liberty dials. The movements, hands and cases are brand correct, so if I ever get a watch in one of these brands that needs parts, I may be good on that.
Here are my 3 re-dials.
Roamer Popular. 32.5mm.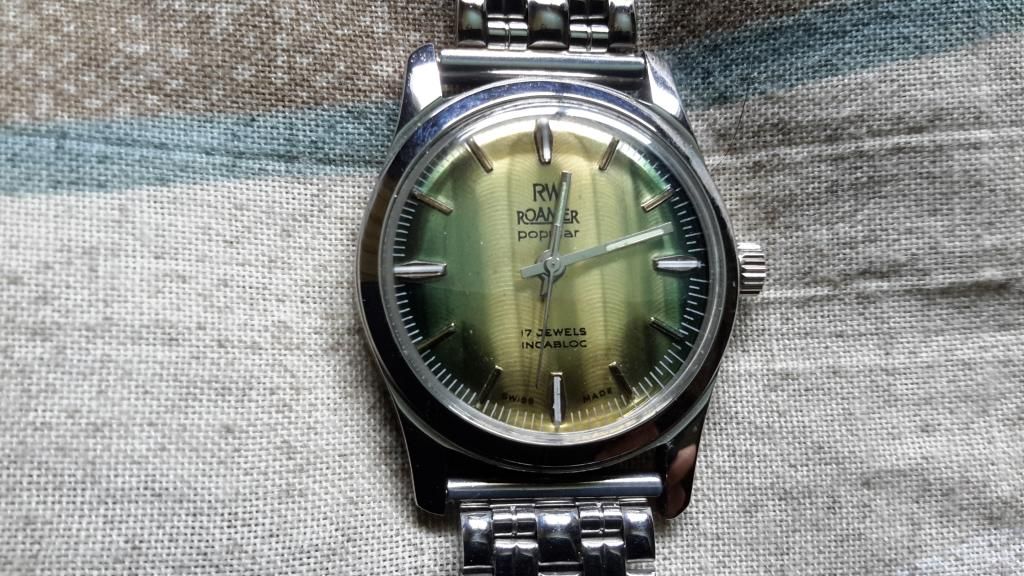 HMT, 33mm.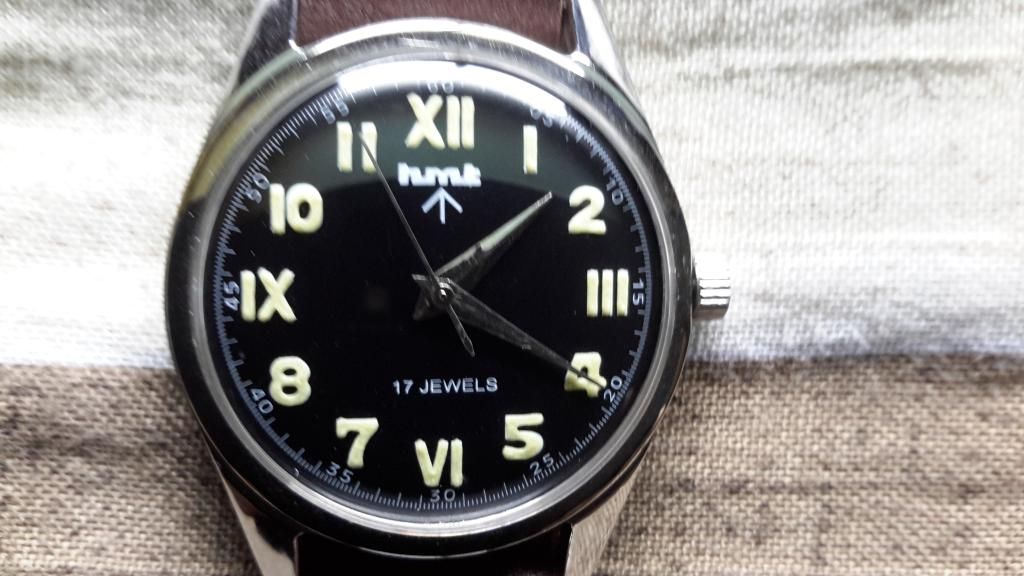 Favre Leuba Sea King, 33mm.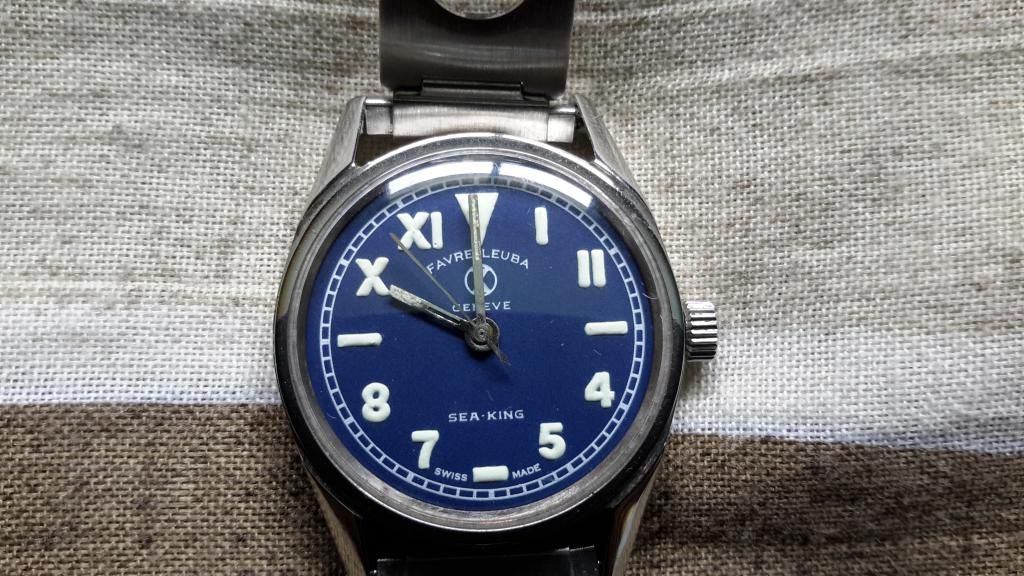 My learning lessons. Fortunately, they were not expensive learning errors and if I or anyone here ever needs parts from one, I have 3 watches that may be able to help out. I still wear them occasionally and it served a lesson that if I don't know, ask someone who does.
It's easier to fool people than to convince them that they have been fooled.