Moderator
Posts: 1051
Joined: Sat Mar 31, 2012 10:00 pm
Found this strap to go with my incoming Halios Tropik B with grey dial.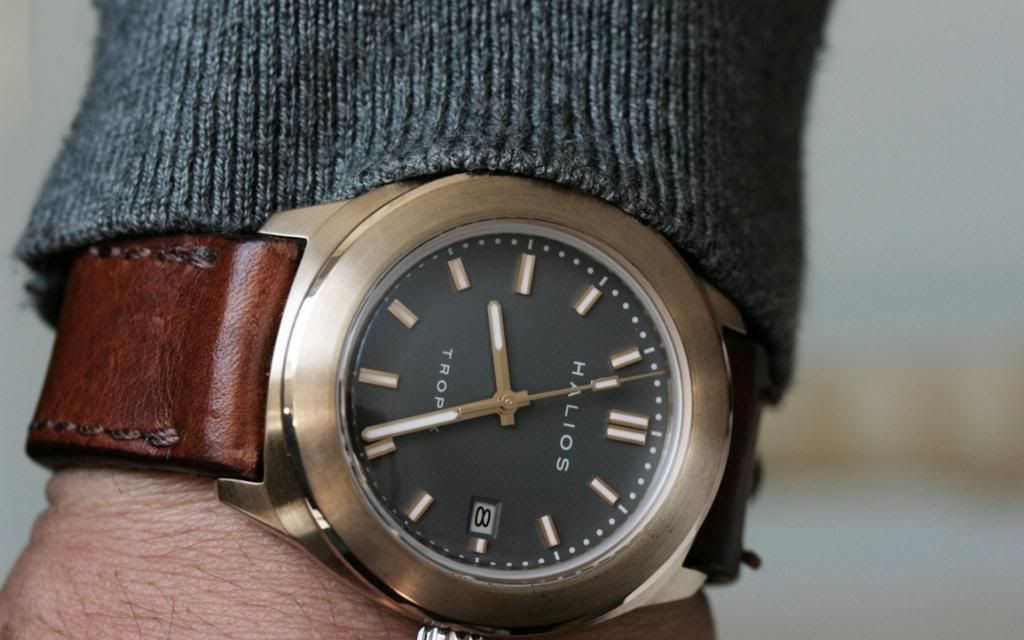 There is a very nice review of this strap maker here:
http://www.ablogtowatch.com/teenage-grandpa-watch-straps-review-interview/
Here is the source page to order. You have to register to purchase, so be sure to check your notification preferences so you aren't bombarded by etsy spam.
http://www.etsy.com/shop/TeenageGrandpa
The ordering process was easy. I appreciate the fact that they have in-stock, ready to go straps. I was contacted by the owner shortly after completing the purchase. He was interested in what watch/watches I would be using the strap for.
The strap arrived from Canada about 5 business days later with a nice note:
The strap is a rich, blood red/brown affair, with rally perforations.
Goes brown in dim light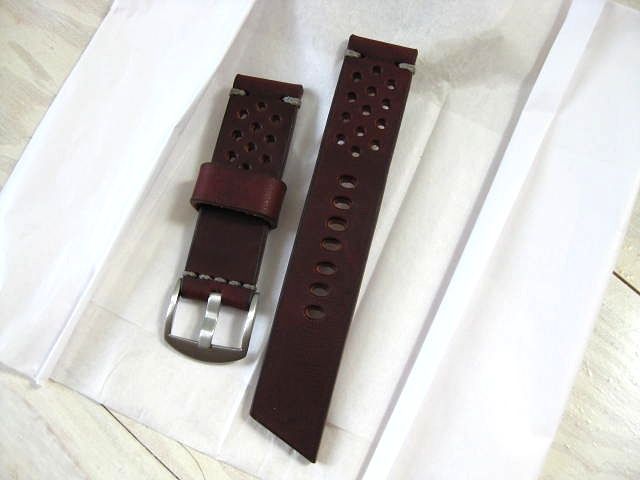 Close up of lug end, showing contrast grey stitching.
5mm thick single piece of leather construction.
Nice touch, slanted cut on the long end.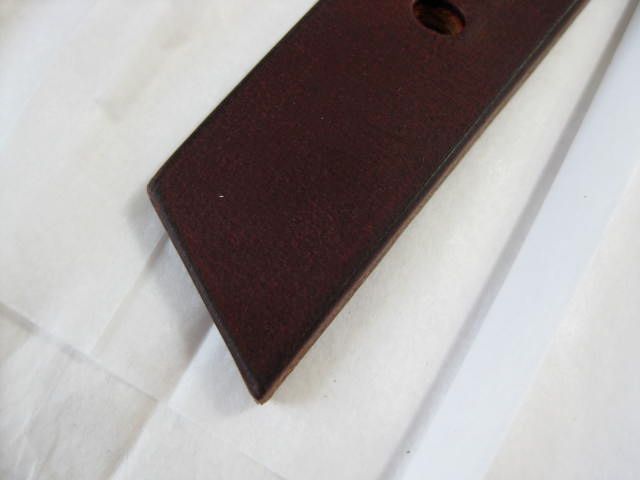 My only current 22mm lug watch, an older Android quartz model. Will use it to break in the leather till the Halios comes in.
Overall very pleased with the product and the ease of transaction. Thanks for looking!